Sleep Trackers Reviews
Do you spend most of your sleep time by watching movies or doing other work in the night? Or else, do you have poor night sleep problem? If yes, then you can now get rid of all these problems by getting useful information about the quality of sleep and understanding how it is affected by your busy lifestyle. By using Sleep Trackers, you can determine your sleep quality and can take steps to improve it.
Here are some of the devices, having sleep tracking features, from which you can choose the one, which rightly meets your needs and budget:
Fitbit Charge HR
This wearable device is a technology marvel. It is an all-rounder, interesting device, which comes with sleep tracking, activity monitor, and smartwatch functions. It has a digital display, which is stylish and trendy in looks. Also, it comes with a constant heart rate monitor, which is effective in measuring your heart beat.
Pros
It lets you know how much time you have given to your sleep and how long you were fidgety.
The heart rate monitor, provided in the device, gives accurate measurements.
Digital display is clean and plain with numerous options of information.
It precisely measures calories burnt, distance covered, steps and floors climbed.
You can easily sync this device with your phone to get incoming call alerts.
Comes with silent vibrating alarm to wake you up, but not the person beside
Has user-friendly interface with interesting graphical displays.
Cons
The display screen is quite small to look for the things.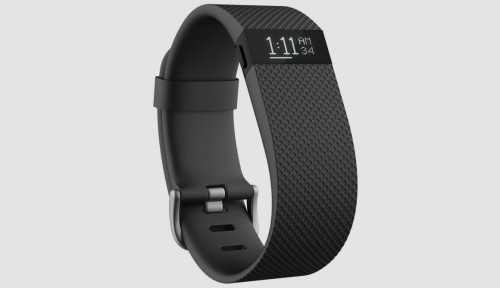 Buy Fitbit Charge HR and Get More Information
Fitbit Surge
This activity tracking device is powerful and comes included with various useful features. It comes with touch screen display, which you can use to control your phone smartly on your wrist. It also comes with heart rate monitor and GPS tracking feature to give you handful information about your day-to-day activity levels.
Pros
Comes with automatic and manual sleep tracking selection feature.
Gives you information about the time you were in deep sleep, time spent restless and total time asleep.
Use this device to get incoming call alerts, read text messages and manage your music, directly from your wrist.
Modish and customizable touch-friendly digital display and side buttons.
On-going heart rate monitor, and GPS tracking system to measure distance accurately.
Superb device for runners, as it rightly measures splits, distance, steps, pace, route, and elevation.
Define the activity you are performing and it will calculate calories burnt accordingly.
Cons
The battery of the device drains rapidly if you have enabled the GPS   feature.
The device is bit large, so does not fit appropriately on small wrists.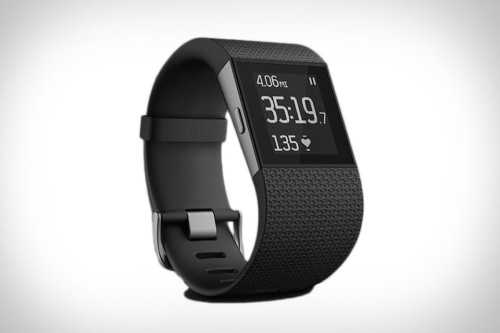 Buy Fitbit Surge and Get More Information
Jawbone UP3
It is an advanced and accurate performing personal sleep trackers. The device is effective in measuring your body temperature, heart rate, breathing rate and galvanic skin response. The device builds a picture of your sleep, using a range of advanced sensors, like bioimpedance.
Pros
Monitors sleep automatically and accurately.
Comes with advanced sensors that give a detailed assessment of your sleep along with time in the light, spent sleepless and in REM sleep.
It has superb battery life i.e. up to 7 days.
It has chic bracelet design and offers personalized sleep coaching tips.
The activity monitor rightly measures calories burnt, distance traveled and steps
Cons
Has no display screen to provide you information.
Less detailed activity monitoring, when compared with other devices.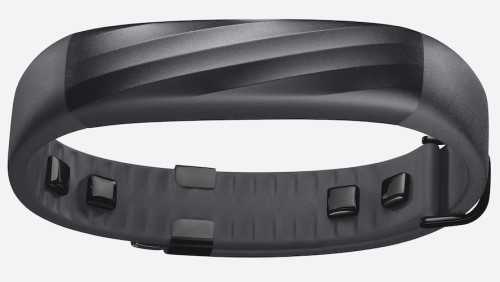 Buy Jawbone UP3 and Get More Information
Sleepace Reston
 This dedicated sleep tracking device comes with medical grade sensors. It has a long, flat belt, which rests below your sheet or mattress protector. The end piece accommodates the technical bits, which cleanly clips out of the way onto your sheets with the help of magnets.
Pros
Measures your breathing and heart rate, and monitors sleep apnea and heart pauses.
Provides various useful information, like sleep coaching tips and advice.
Has user-friendly interface and outstanding battery life.
Effectively measures your sleep: time spent sleepless, number of wakings, times turned over in bed or got out of bed, and time in mid and deep sleep.
Cons
It does not automatically sense at what time you go to sleep or wake-up.
The device may displace if you move a lot in bed.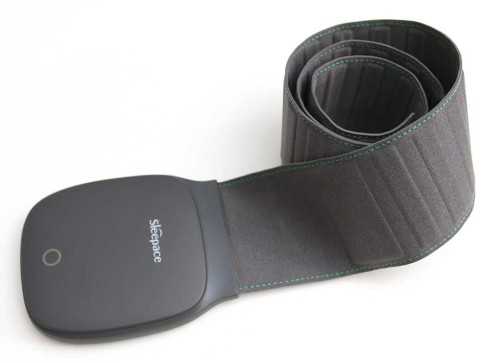 Buy Sleepace Reston and Get More Information
Basis Peak
The device is loaded with smartwatch functions and an array of smart sensors. This smartwatch sleep tracker comes in stylish design and looks great on the wrist. It also acts as a robust activity tracker.
Pros
Has automatic sleep monitoring with high accuracy.
Monitors and measures heart rate, time asleep and time spent restless. Also, capable of tracking your galvanic skin response and temperature.
Precisely tracks your walking, running and cycling.
Waterproof in nature and thus, can be used while swimming or diving up to 40 meters.
Smartwatch feature of the device alerts you over phone calls, texts, emails and pre-set alerts.
Scratch resistant and sturdy display screen, and excellent battery life.
Cons
It has no GPS tracking system to track your routes.
Lack of useful coaching information.
Does not register other forms of exercise.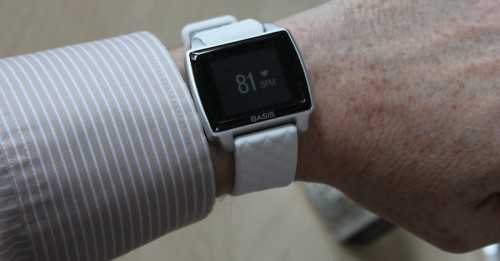 Buy Basis Peak and Get More Information
Withings Aura Smart Sleep System
The device monitors your sleep and comes with the light and sound unit, which helps you to track when you fall asleep and wake up.
Pros
It tracks your sleep transitions i.e. time awake, time restless, time spent in light, deep and REM sleep.
The device comes with a smart alarm function to wake you up.
It comes with environmental sensors to check room temperature, light, and noise.
Analyze your heart and breathing rate, and movements during the sleep hours.
Cons
Expensive and complex app.
Bit confusing touch interface and sleep monitoring results are not always reliable.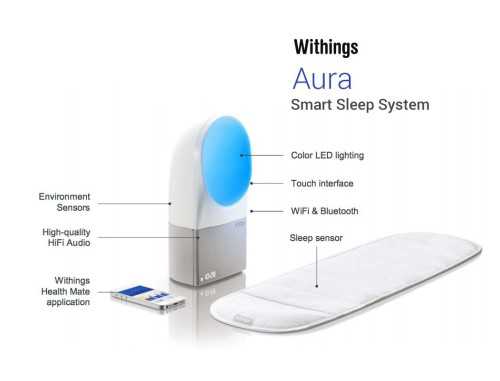 Buy Withings Aura Smart Sleep System
Beddit Smart 2.0 Sleep Monitor
This sleep tracker consists of the simple strip, which can be placed under the bed sheet to track your sleep. It is also comes included with an app, which can be used on your smartphones.
Pros
Tracks various sleep data, including time spent restless, time asleep, time out of bed, time spent in deep sleep and in the light.
Monitors your heart rate, snoring and breathing automatically, using sensors.
The smart alarm features to wake you up.
Easy to use and set-up
Cons
The tracking results may get disturbed if you or your partner roll over the strip.
The measuring strip needs to be plugged into the power buttons during the night to function.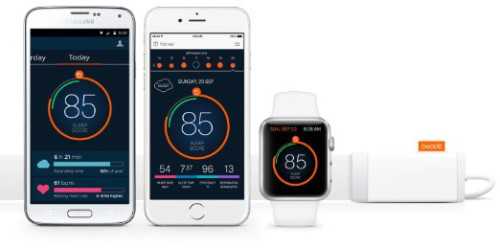 Buy Beddit Smart 2.0 Sleep Monitor
Polar A300
This sleep tracker comes with heart rate monitor. It accurately measures your activity levels and tracks your sleep.
Pros
Tracks your sleep time: restless time and sound sleep time.
Has excellent battery life and also functions like a smart watch.
Comes with heart rate monitor along with digital HR display.
Has advanced activity monitoring functions, like distance covered, steps taken, calories burnt, and fitness test.
Cons
The design is not alluring and is bit large and clumsy to wear.
Does not automatically sync with phone and computer.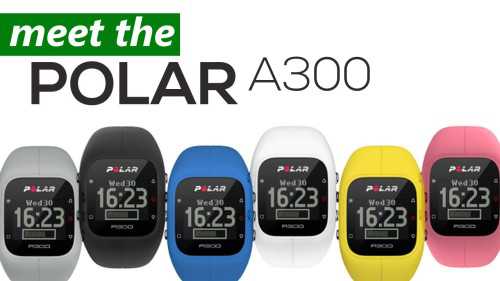 Buy Polar A300 and Get More Information
Jawbone UP2
 This stylishly designed sleep tracker can be easily wearable on the wrist. It measures your sleep automatically and gives you accurate results on the App.
 Pros
Records steps and distance covered precisely.
Has soft vibrating alarm to wake you up, without disturbing others.
Good battery life works up to 7 days.
Effectively measures how much time you have spent in deep or light sleep and when you woke up.
Cons
Has no digital display, and is not waterproof
Lacks some trendy monitoring functions, like heart rate.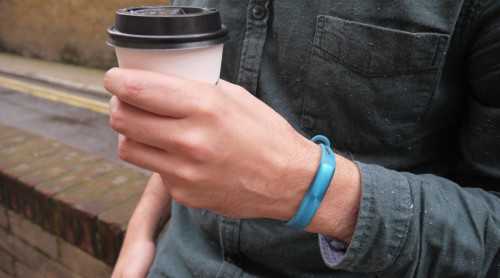 Buy Jawbone UP2 and Get More Information
Fitbit One
This activity tracker is small, modest in design and can be easily clipped onto your clothes. It lets you know how long your were at rest, when you woke up and how long you are restless.
Pros
Simple display with up-to-date information.
Can be easily synced with various smartphones.
Give suggestions to improve your sleep and activity rate.
Tracks your steps taken, distance covered, stairs climbed and calories burnt.
Cons
Comes with outdated pedometer design.
Has simple and basic sleep tracking system.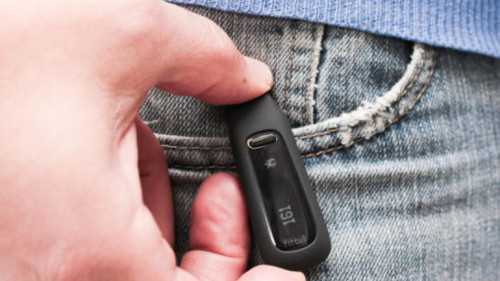 Buy Fitbit One and Get More Information
Pulse Oximeter – Definition, Guide, How it works, Top Brands, Prices and Reviews