Health Monitors Reviews
Regular monitoring of one's health is necessary to stay hale and hearty and to keep one's own self-free from any possible risks. By monitoring and tracking your daily activities, you can keep yourself fit. There are various technologically advanced and uniquely designed fitness trackers and health monitors available in the market that you can use to track your daily activities.
Here are some of the superb performing fitness trackers or health monitoring devices that you can use as per your suitability and comfort.
Fitbit Charge Wireless Activity Wristband
This fitness tracker conveniently fits any lifestyle. It comes packed with various useful features and delivers highly accurate results. It is lightweight, slim in design and comes wrapped in different colors for added attraction.
Pros
Helpful in tracking calories burnt, distance, steps, and active minutes.
It monitors how much time you have given to your sleep, and wakes you up with asilent alarm.
Comes with small and large wristbands.
Capable of syncing data wirelessly and automatically with your PC and other smartphones.
Allows you to view stats, exercise mode and other info on bright OLED display.
Lets you get call notifications right on your wrist.
Supports easy-to-use and informative app interface.
Cons
It does not come with idle alert function or alarm to let you know how long you have been sitting idle.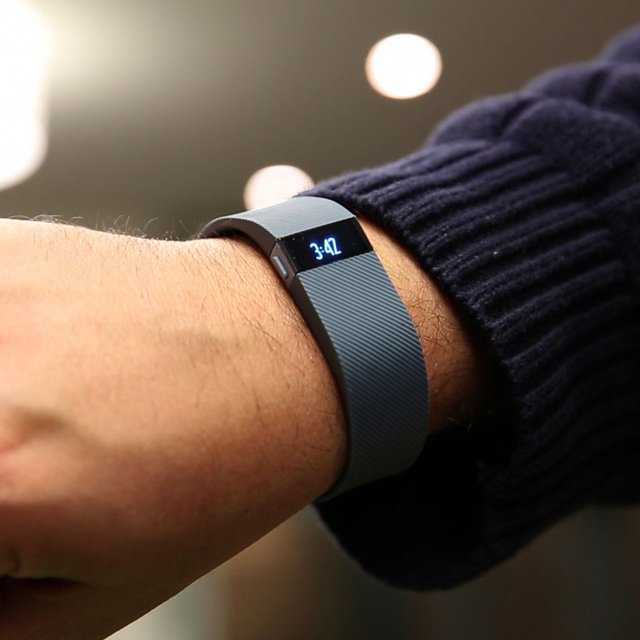 Jawbone UP4 Heart Rate, Activity and Sleep Tracker
This small yet stylishly designed health tracker is perfect to be used by anyone. It delivers accurate information with the help of a streamlined app to keep you healthy and fit.
Pros
It comes with built-in sensors that effectively tracks your heart rate, respiration, and sweat levels.
It syncs wirelessly with your computer and other devices.
Works great with 7 days of long battery life.
Comes with Smart Coach for personal guidance.
Resistant to water.
Displays information regarding your custom step, sleep and weight goals.
Comes with advanced sleep tracking feature.
Cons
Does not allow you to customize calorie, distance and active minute goals.
It is pretty much pricey.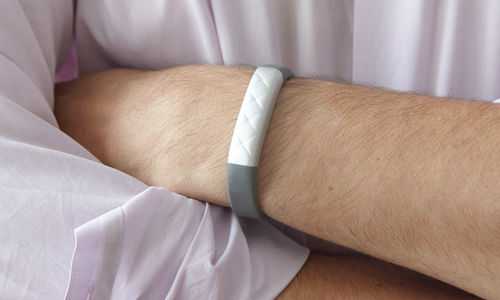 Fitbit Flex Wireless Health Tracker
By using this fitness and health tracker, you can actually simplify your fitness. It acts like your best companion by accurately tracking your movements, long-term goals, and health.
Pros
It is light in weight, comes in 2 sizes and is easy to wear.
It rightly tracks steps, distance, calories burned and active minutes.
Capable of monitoring how much time you have given to your sound sleep.
Wakes you up with asilent
Has LED display to show significant data.
It wirelessly syncs with PC and leading smartphones automatically.
Cons
Battery life is comparatively less than other fitness trackers.
Garmin Vivosmart Fitness Tracker
This smartly designed fitness tracker in wristband design accurately monitors and tracks your fitness details, which include steps, sleep and calories burnt.
Pros
Allows you to control smartly notifications for calls, texts, meetings, emails and others.
Comes with easy to read, unique and  clear OLED touchscreen.
Comes with vibration alert to alert you during calls, texts, emails, meetings, etc.
Automatically syncs with your smart devices.
Has sensor compatibility to let you pair it with heart rate monitor, bike speed sensor or VIRB Elite action camera.
Cons
It is not capable of tracking your active daily minutes.
Buy Garmin Vivosmart Fitness Tracker
Striiv Fusion Fitness Tracker
This simple yet robustly designed fitness tracker keeps you up-to-date regarding your fitness levels.
Pros
Allows you to set custom step, sleep, calorie, distance and active minute goals.
Allows you to receive phone calls, texts, and other notifications right on the wrist.
Syncs automatically with your phone through Bluetooth.
Comes with awell-designed touchscreen, which allows you to view your daily fitness stats swiftly.
Allows you to set vibrating alarms and tracks your sleep also.
Cons
Battery life is short when compared to other fitness trackers.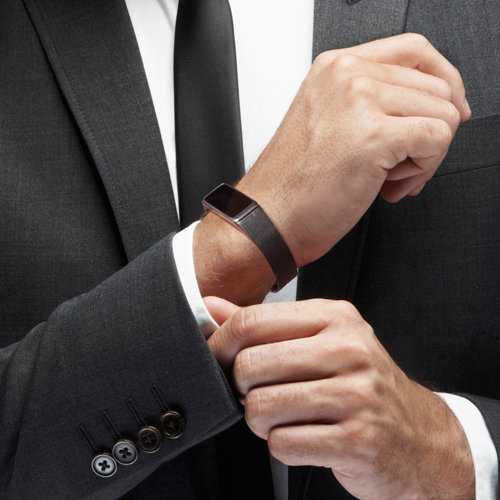 Garmin Vivofit 2 Fitness trackers
This slim and stylishly designed health trackers does not comes included with too many features but works great to track your fitness details and other exercises.
Pros
Comes with long-lasting battery i.e. 360 days.
Automatically syncs with smart devices and PC.
Delivers highly accurate results to let you reach to your goals.
Comes with backlit display for clear viewing of the stats even in thedark.
Comes with activity timer to let you record activities with or without a heart rate monitor.
Cons
Does not comes with vibrating alert.
Capable of holding up to 21 days of information.
Withings Pulse 02 Fitness Tracker
This fitness tracker allows you to do alot more than simply tracking your fitness details. It is capable of monitoring different health aspects, like sleep, heart rate, and weight.
Pros
Aptly tracks your activities, which include steps, elevation, distance, running and calories burnt.
Comes with both clip and wristband wearability.
Monitors your sleep, which include sleep cycle analysis, wake-up time and total duration.
Capable of monitoring heart rate and blood oxygen level.
Offers real-time coaching with included Health Mate app for Android and iOS devices.
Cons
The sensor is fussy.
It is not waterproof and sweat proof.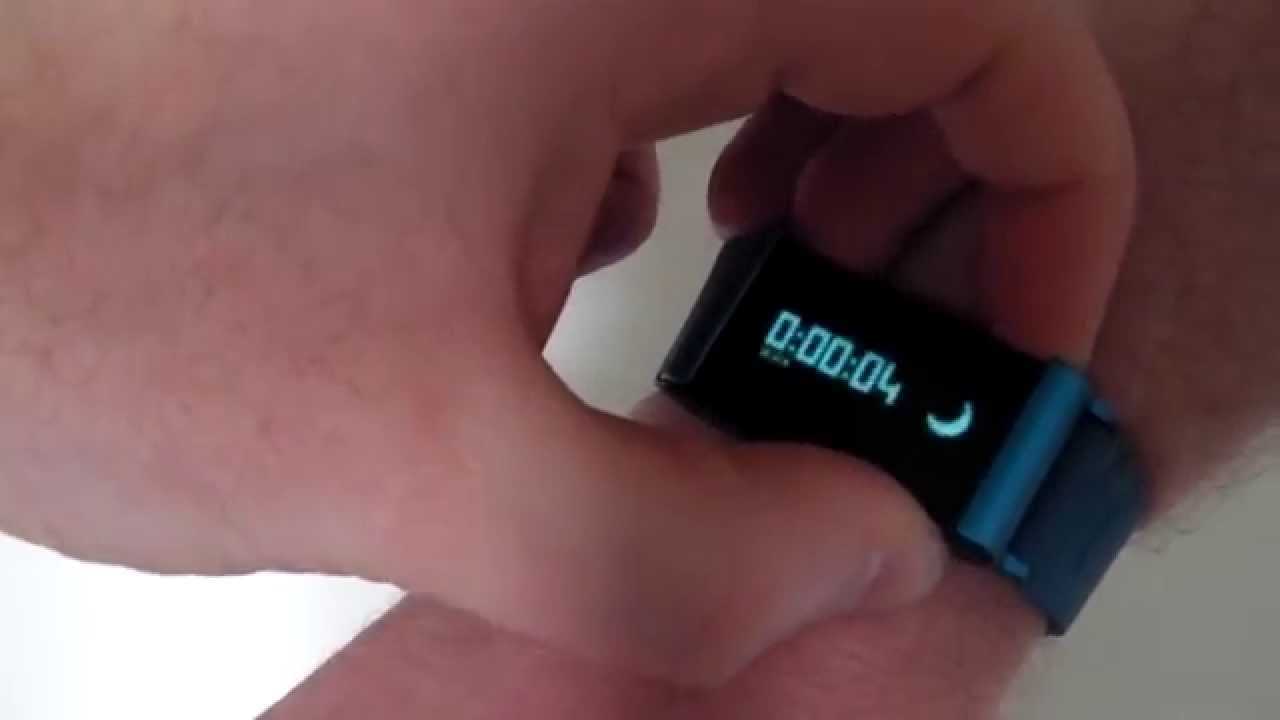 Buy Withings Pulse 02 Fitness Tracker
Polar Loop 2 Fitness Tracker
This fitness tracker catches everyone's attention with its interesting design and included smart features.
Pros
It is waterproof in nature and provides smart guidance and motivation to reach to your day-to-day activity goals.
Made up from asupersoft silicone material and is compatible with Polar H7 Bluetooth Smart sensor.
It tracks and displays daily activities, calories burnt, steps taken, time of day and activity feedback on display.
Capable of monitoring sleep patterns.
Connects with free Polar flow app and web service.
Gives inactivity alerts through vibration alert for extra motivation and smart notifications.
Cons
Does not allow you to set custom exercise goals.
Withings Activite Pop Health Tracker
This fitness tracking device comes wrapped in traditional watch design but is packed with smart and trendy features.
Pros
It tracks activities, which include steps, distance, running and calories burnt.
Monitors your sleep cycle, deep sleep time, and comes with soft vibration wake-up alarm.
Comes included with health mate app for real-time training and guidance.
Works on long-lasting battery.
It is waterproof up to 50 meters underwater.
Cons
Capable of storing only 1 day of data, so requires frequent data syncing.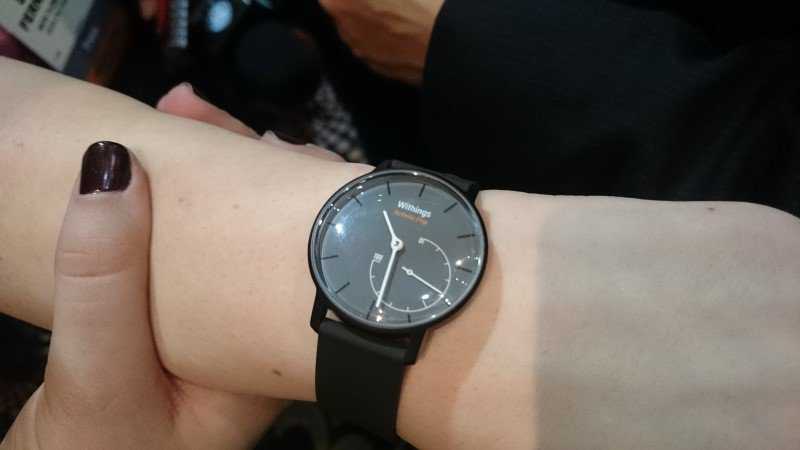 Basis Peak Health Monitor
This fitness tracker fits most of the wrist sizes and is ideal for heart rate, sleep and fitness monitoring.
Pros
Comes with a full-screen display for easy viewing of data in real-time.
Comes with long-lasting battery.
Tracks your activities automatically.
Allows you to track steps taken and calories burnt, and to monitor your sleeping patterns and heart rate.
Cons
It is quite larger and heavier than other fitness trackers.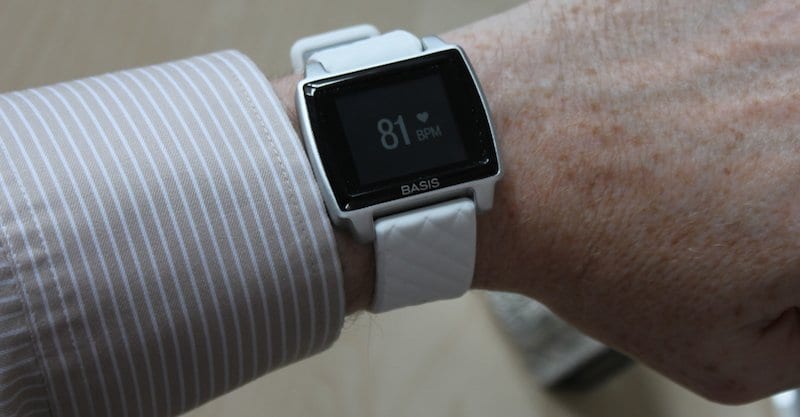 Buy Basis Peak Health Monitor and Get More Information