If these past few years of the pandemic have taught us anything, it's that health comes above all else. Now more than ever, we are more conscious of the importance of having a healthy lifestyle.
No matter the age group, one of the most popular new year's resolutions across the globe is the promise to stick to a new fitness regime. Although gym memberships skyrocket during the initial months of the year, they tend to come crashing down around the months of March and April.
So, why can we not commit to our promises and stick to a gym routine? Many of us set ourselves unrealistic goals expectations which end up de-motivating us when we do not fulfil them.
Turning your life around and adopting a healthier lifestyle needs to be a gradual transition, not a drastic change from one day to another. If you're seriously ready to make a change, keep reading.
Here is the ultimate guide of how to stick to your gym routine and start getting fit
The first couple of weeks will always be the most difficult but, regardless, it's important to find a routine that you love. If you're not the biggest fan of the treadmill, swap that kind of cardio for something different like the Stairmaster. For people who hate being indoors, try to find an outdoor gym or fitness lesson that you can join.
Without the correct routine it's unlikely that you will find the motivation to keep the lifestyle up. Think out of the box. Perhaps you go for a run with your friend every other weekday, hit the gym once a week, and attend bi-monthly volleyball lessons. Mix and match routines until you find one that works for your lifestyle.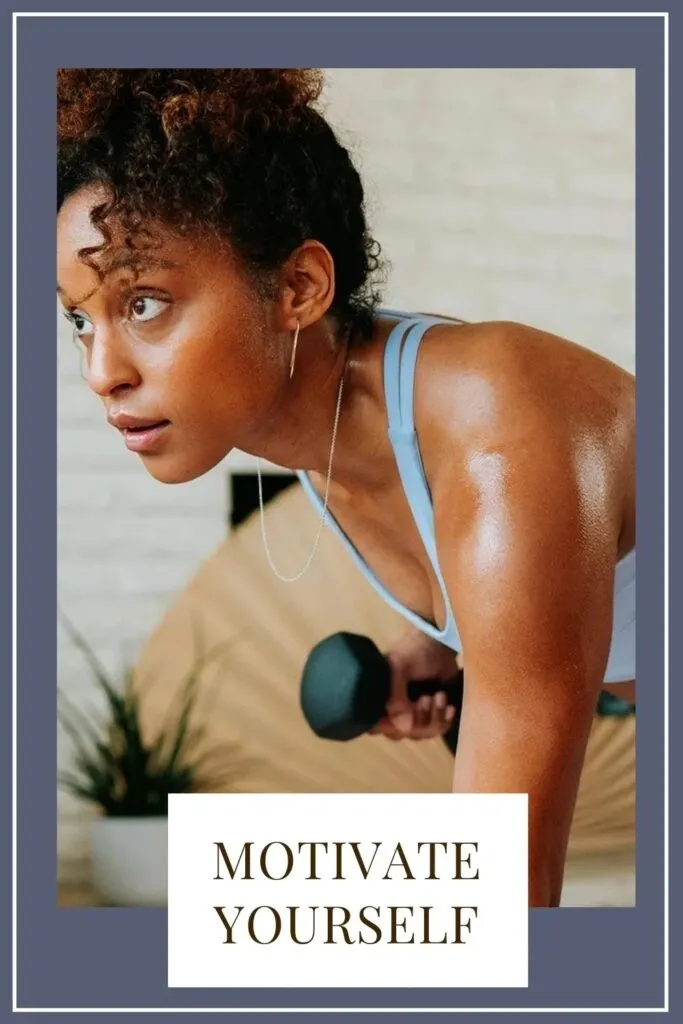 Get a Gym Buddy or Trainer
Sometimes all we need to get motivated is a gym buddy to socialise with and keep you company. This way you can motivate each other to get in the gym and have fun at the same time. If you don't feel like you have any friends that like to work out or you prefer going to the gym alone, why not hire a motivational personal trainer?
Not only will you have a prior commitment and reason to go to the gym, but you'll also be accompanied by a professional that can help you improve faster and reach your fitness goals more efficiently. Make sure to take a look at their reviews and ensure their personality is a good fit for you. You can even ask for a trial session before you commit to a trainer.
More often than not, we find ourselves demotivated because we set ourselves unrealistic goals. When you set yourself a challenge, you should aim to create an objective with the SMART goal technique. In this sense, you should create a specific, measurable, achievable, relevant, and time-bound goal.
Rather than simply stating "I want to lose weight", say "I want to lose around 1.5kg every week". Remember, slow and steady wins the race. Create small goals and work your way towards a larger target. It's also important to evaluate your progress in the meantime, so remember to take pictures throughout.
Treat Yourself to Gym Gear
Having a great bit of gym gear can also help get you in the mood for working out. Not only can you show off your cute new matching set at the gym or enjoy the fantastic grip of your new sneakers, but you can also invest in the best Sony workout headphones. Having an excellent set of headphones can seriously get you in the zone whilst working out. Don't forget to create a fun and energetic playlist to match.
Create a Healthy and Balanced Meal Plan
When you eat well, you also feel well, so we recommend you create a healthy and balanced meal plan. Try to cut out overly sugary foods and snacks that cause momentary spikes in energy. Instead, treat yourself to your cravings in moderation and keep everything else in your diet relatively healthy. When we obsess about our diet and become too restrictive or obsessive, it's usually very unsustainable. We recommend you also pick up some books about nutrition to learn about the topic.
Carry a Workout Bag in Your Car
Sometimes we will use any excuse to avoid working out. When you keep your gym gear in the car you can be spontaneous with your fitness regime and even squeeze in an extra session or two during the week. Similarly, if you need to go home before you get to the gym, it's very easy to start feeling sluggish and lay on the couch instead. That's why we recommend you always keep a spare change of clothes in your bag along with some gym shoes.
Reward Yourself for Your Hard Work
What's the point of putting in all this hard work if you're not going to reward yourself? Don't forget to appreciate your efforts and treat yourself once in a while. Whether you decide to take yourself to a spa or perhaps even on a holiday, it's important to include some self-care time into your fitness regime. It can even be as simple as giving yourself a weekly spa session at home.
Don't forget to nourish your body with all the necessary water and nutrients you need to stay fit. Going to the gym, sticking to a routine, and motivating yourself to work hard is only half the job. It's important to learn about nutrition and how this plays an important part in your health.
If you happen to miss a day or two in the gym, don't beat yourself up about it. Simply gather up the strength to go train the next day. It's important to listen to your body and understand when it needs to rest. However, it's also crucial that you keep the momentum going, as too many days off can leave you feeling unmotivated.