Wondering what precautions should be taken for Corona? Hope this comprehensive list answers your question.
With vaccinations underway throughout the world, it's tempting to let go of all safety precautions and live free, but we all know that shouldn't be the case. Apart from the pandemic, pollution too is present in big quantities and is another serious threat to our health.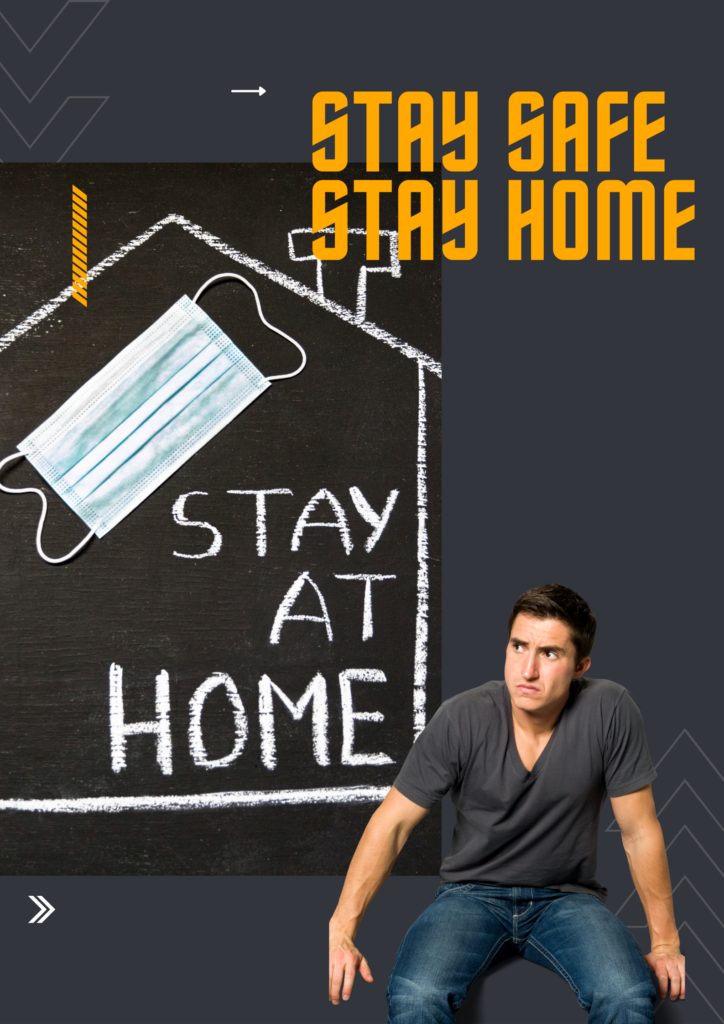 Here are some steps you can take to stay safe, stay home during these challenging times:
Clear the Air
Even if it may not seem so on the outside, there are all kinds of microorganisms living in your home. Many of these aren't usually harmful to your health. But a few, like E-coli, can cause high blood pressure and heart disease. According to the World Health Organisation, nitrogen oxide and sulphur oxide are two of the most prevalent pollutants found indoors. So, an undertaking which safety measures at home can help you with tackling this problem? You can lower the concentrations of pollutants in your home by increasing the amount of ventilation. Something as simple as opening windows or investing in an HVAC (Heating, ventilating, and air conditioning) system can help you with this. 
Another major contributor to indoor pollution is volatile organic compounds (VOCs). These are emitted from certain products such as paints, disinfectants, surface cleaners, and wood stains, to name a few. VOCs include a variety of chemicals that have both, short- term and long-term effects on your health along with the health of your loved ones. These compounds are carcinogenic (cancer-causing) and exposure to them can cause ailments such as headaches, allergies, and nausea.
You can create a healthy home with Berger Silk Breathe Easy. It is an interior emulsion that significantly reduces nitrogen oxide and sulphur oxide in your home. It is designed to give walls a silky sheen whilst also killing bacteria. You don't have to worry about inhaling harmful components as it has been certified by the Singapore Green Label for being a low VOC paint and an environment-friendly product.
Follow Safety Measures
No matter how much we think we have mastered the art of not touching surfaces or sanitising our hands frequently, touching a random surface is inevitable. Thus, one of the safety precautions to take during the pandemic is to not stop disinfecting or sanitising your hands when you return home.
Regularly Clean Your Home
One of the most essential ways of keeping your home safe is by cleaning it frequently. It does not necessarily mean that you need to clean your house from top to bottom every day. Instead, try your best to clean areas that are hotspots for germs like the main door, windows, railings, light fixtures and plumbing fittings.
Disinfect Floors Daily For A Healthy Home
The Centre for Disease Control recommends cleaning and disinfecting high-touch surfaces at least once a day. It is important to note that cleaning is not the same as disinfecting. The former helps remove germs but doesn't always kill them while the latter specialises in killing the germs. So, in order to remain protected, try to clean your floors daily with a strong disinfecting cleaner.
Spray to Protect
High-touch surfaces such as doorknobs, tables, light switches and furniture are all easy places to settle for microbes that anybody brings into your home. To minimise the transmission of diseases and illnesses, these surfaces need extra attention every day. You can use a non-toxic surface spray to give such high-touch objects long lasting protection from viruses and bacteria.
Conclusion
Hope the above mentioned preventive measures solve your question of, "how to protect from Covid 19?" Life during the pandemic is full of precautions and safety measures. Expert help from Berger Express Painting services can help you create a safe home. They follow stringent safety protocols, help you make the right colour decisions, and clean and disinfect your home once the job is done.