Skin toning for loose or saggy skin is very common after losing weight from your body. If you are looking for ways to tighten those loose skin hen this article is a must read for you!
Losing weight is not an easy task. But it becomes easy when you are determined to lose it. It requires restricting yourself from high calorie food which includes you favorites, going to gym, daily exercising and many more healthy practices. If you are able to do this properly then losing weighting becomes a child's play. However, after you lost those extra kilos the skin becomes loose and appears undesirable. You start to feel that you have been working hard to get no good. But don't worry, there are many easy tricks to tighten those ugly looking skin in no time. You simply need to follow them and be patient!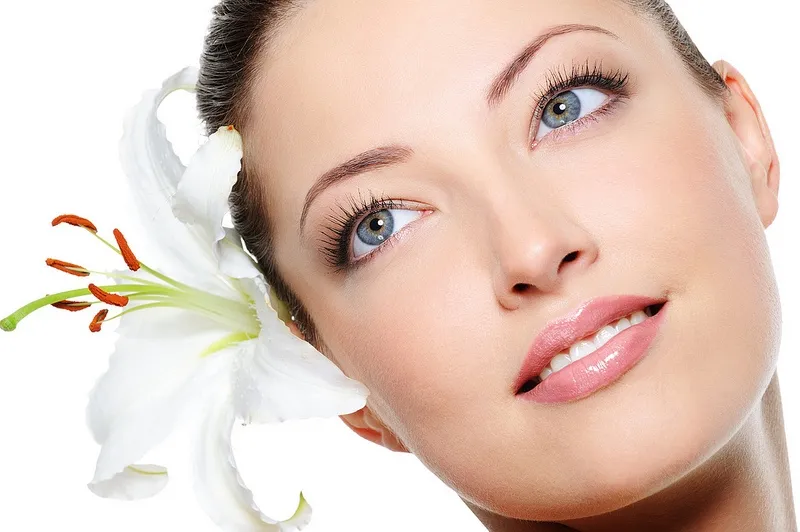 Here are 10 easiest skin toning tips to tighten the loose skin!
Choose your weight loss regime wisely
If you are planning or practicing a weight loss regime then you should select the regime wisely. There are some regimes which help you lose weight instantly but you end up with saggy skin. When the body loses a generous amount of weight all of a sudden, it is unable to cope with the sudden change and your skin becomes saggy. So, when you choose your weight loss regime select the ones which help in losing weight over a period of time. If you are unsure of that, it is better that you consult with a specialist!
Drink a lot of water
Keeping your body hydrated is always good for your overall health. Drink at least 6 glasses of water daily! If you can drink more than that it's much better. Water helps in tightening your loose skin and makes it more radiant. It also improves your digestion and makes you feel fresh and energetic all the time.
Eat food items that tighten your skin
There are certain foods that help in tightening loose skin. Elastin and collagen are the two components which help in maintaining the elasticity of human skin. So, by adding protein rich food to your diet you can get beautiful looking skin in no time. Eating stuffs like fish, tofu, cottage cheese, milk, beans, seeds and more can help you tighten saggy skin. Moreover, you also need to eat many fruits and vegetable to provide essential vitamins and minerals to your body.
Do weight resistance training
Strength training exercises strengthens your body muscles. This helps in toning and conditioning your muscles and skin! It is recommended that you participate in strength training exercising three times a week. These exercises will benefit your muscles and skin. It is also very essential for the ones who have dropped calorie intake during their weight loss regime. These training helps them get back in track and also build the lost muscles.
Moisturize your skin
Moisturizing your skin can also help a lot in tightening saggy skin. Use a moisturizer with high Vitamin E content to help in building new skin cells and repairing of the damaged ones. Although, there are many moisturizers in the market but if you are big fan of natural stuffs then you can also use coconut oil as a moisturizer as well. It is a natural moisturizer and has many benefits for the body and skin as well.
Some of the best Moisturizer with Vitamin E are:
The Body Shop Vitamin E Moisture Cream
Lass Naturals — Cold Cream
Everyday Luxury
Fabindia Vitamin E De-Pigmentation Cream
Nature's Bounty Vitamin E Cream
Belly toning exercises
Exercising sagged belly area can help tightening the loose skin. You don't need to follow a rigorous belly toning exercise but simply giving it 15-20 minutes 3-5 days per week is more than enough. Not only belly, there are many other types of exercises to tighten the loose skins on arms, thighs and more. If you can do them as well, you will get a toned body in a very short period of time.
Get spa treatments and massages
Everyone loves soothing spa treatments and massages! It relaxes both mind and body. What if I tell you that these can also help you in toning saggy skin. Yes, massages are really helpful for your muscles and skin. Contact your favorite masseuse and ask them for a special massage for tightening your skin. They know many kinds of massages which help in better blood circulation which is good for your skin. If you don't wish to go to massage parlor then you may also do it yourself or take help from a friend or a family. Adding your favorite massage oils will help in making the therapy very calming and peaceful.
Use sea salt scrub
Researchers have found out that using sea salt scrubs makes the blood flow better. So, if you can get some 'quality' sea salt scrubs which are abundant in the market and use them regularly during your showers then it would be real good! The blood flow will help in making the skin toned and look healthier. Moreover, you can also make them easily at your home.
Avoid going out in sun too much
Too much sun exposure can damage your skin elasticity. The rays can damage your skin by damaging the cells. The same goes for the skin tanning machines as well. The special tanning rays make your skin dry and damage your skin cells. Therefore, too much sun bathing is a strict no-no! You also need to avoid too much swimming in chlorinated water. Even if you do, try to make it short and don't forget to wash yourself in the shower to remove the chlorine after swim. Also moisturize your skin properly!
Have Patience
As it takes a lot of time to lose few kilos of weight, it may require the some or more time to fix saggy skin. Since it is a body change it needs time to adapt. So, you need to be patient with the whole process. If you can wait and practice skin toning exercises then you will surely get satisfying results. So have patience and keep exercising!