There are many fitness trackers and sleep monitor available on the market, but finding a suitable one is the most important thing alongside maintaining the budget. If you are in the search for a convenient, accurate yet budget-friendly activity tracker then GOwalk by Skechers is all you need. Designed like a very simple wrist band, it keeps a track of your sleep and walk, and help to sync with both iPhone and Android. It is one of the highly affordable options that fitness freaks can opt for.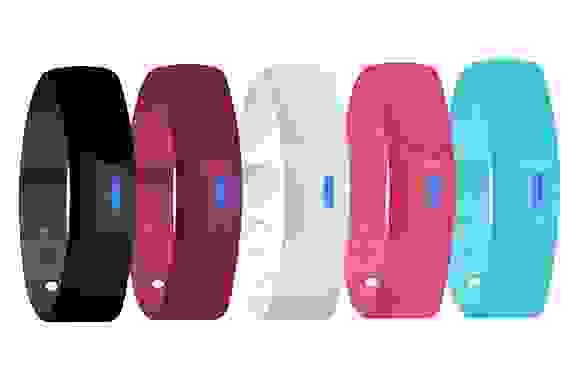 Skechers Activity Tracker / Sleep Monitor is one of the simplest devices available to monitor your activities. Users who want something that can monitor their fitness without feeling on their wrist can definitely benefit from this product. Overall weight of 0.75-ounce, it is extremely light band that is made of silicon like soft rubber with a bulge on the top that places button and LED. Underside features two contacts made of metal to connect to an USB charger.
The LED light can be turned on by pressing the button provided on the band. You can see the color changes that depict whether you have reached the fitness goal or how closer you are. Red color indicates you have not even reached 50%, yellow denotes between 51-89 percent, while the green is for 90 to 99%. There is one more color – blue, to tell you are beyond 100%. Thus, it provides a simple and effective way to keep a track of your progress.
When needed, you can enter the sleep mode and the LED color changes to purple, and when paired with a smartphone, the color changes to blue. The device syncs through Bluetooth and connects with iPhone 4S or higher, or Android devices with version 4.3 or higher.
Regular use ensures that the Skechers Activity Tracker / Sleep Monitor gives results with high accuracy. It is comfortable to wear during the day and the night due to its soft rubber strap that doesn't scratch your wrist.
With the sleep tracker, you can monitor the duration of your sleep and the amount of time spent in the bed, and amount of time taken to fall asleep.
Important features of this activity tracker:
This is a highly comfortable activity tracker that can be worn day and night to keep a track of distance, steps, and calories
It features 12-days memory
Simple LED indicator to display the result
The sleep monitor allows tracking the sleep pattern
The activity band can distinguish between running and walking
It is provided with Bluetooth low energy wireless transmission technology
Can connect to iPhone 4S or above, iPad or iPad mini
Good battery life, charge is required after seven days
The Downsides of Sleep Monitor:
Some users feel that its bland design needs some advance tweaks so they give it a rating of 7 out of 10. The lack of food tracking and any distinguishing design feature make for a weak point. However, it is simplicity that wins many people. In addition, some users also suggest improving it with calibration tool to ensure accurate measurement of distance. There have been noted some pit falls in sleep tracking as well. Herein, users suggest it having a feature to reveal the time of deep sleep or light sleep. In addition, users also wanted it to have built-in vibration to wake them up. The app also needs some improvement in performance.
Final words:
The simple in design yet useful Skechers Activity Tracker / Sleep Monitor is a good device to purchase. It is one of the cheapest options available with good battery life that is much more than other devices. The wrist band is simple and soft that can be worn on the wrist without feeling any inconvenience.
What's your take on this product? Would you suggest it to others or prefer something else? Share your notes.