Sangram Chougule who won the Mr. Universe title at WBPF world championship twice in the year 2012 and 2014 in the 85 Kg category. He also won the prestigious title of Mr. India six times and Mr. Maharashtra five times. Recently, he won Rajiv Gandhi excellence award 2019.
He is a resident of a small village Kolhapur in Maharashtra. But his hardship and dedication made him stand out as one of the strongest and most feared bodybuilders of all times. He now proudly fits into the category of fives best professional bodybuilders in India.
He was born in a family of six and his father didn't have enough money to feed all of them. He wanted to get admission into some sports club, but because of financial woes that were not possible. Thus, he started taking active participation in sports on his own.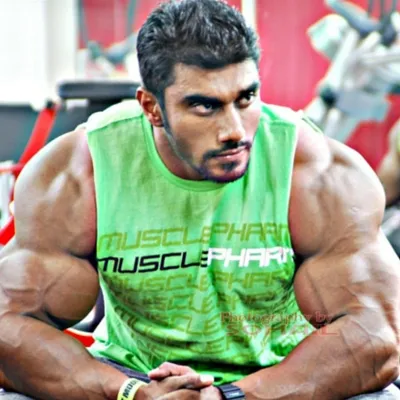 Sangram strongly believes
"Success in bodybuilding is the product of many necessities properly combined. You need good God-given genetics, you have to have the right discipline to get to the gym and train consistently, you have to eat right and you have to perform the exercises correctly. Then, you have to compose all of them with equal import, not just choose the ones you want. Your body is like a car: the engine won't do you any good without steering, brakes, fuel and thousands of other things, all working together."
https://www.instagram.com/p/BudEuoODYCK/
His interest in fitness started when he was just a teenager. He was a regular at his college gym and since the time he started concentrating on his physique. Since he couldn't afford a gym outside, thus college gym was the best alternative for him. He attended many competitions and began winning them.
He considers Khan uncle as his mentor who gave his passion and interest in bodybuilding a career shape. Regarding his workout hours, he normally works for 3 hours a day. During competition time he works for 4-5 hours a day.
His workout routine consists of strength and cardio exercises which not only helps to build muscles but also controls fats at the same time. He also does yoga and running to balance the overall workout.
https://www.instagram.com/p/BxRaOtKFL6e/
Coming to his diet, it is focused around 5-6 different solid meals. These meals are a different combination of proteins, carbohydrate, and fats. He consumes 2-3 protein shakes after a rigorous workout session. Sangram ensures that his diet is a combination of maximum protein with some fat and very fewer carbohydrates.
But when you zoom in to his diet, then his breakfast includes 6 ounces of cooked chicken, 4 ounces of oatmeal with 2 whole eggs and 2 pieces of toasted brown bread. He also eats his rice and cooked vegetables along with only two tablespoons of olive oil. Sangram prefers his dinner to be light. His dinner consists of only lean meat with a rice cup and boiled vegetables.
Recommended Read:
https://www.instagram.com/p/BuGElfkDyE4/
Sangram strongly believes that you might be genetically blessed with good body but in order to have a good physique and that too on a competitive level, it's very important to fight. A combination of a good workout, rest and proper diet will only make the physique sustainable.
After winning the title of Mr. World he gained confidence and came back to India. That's when he thought of incorporating fitness as a business idea. He opened a gym in his home town and with a lot of hard work and dedication he has opened a chain of gyms in different parts of the country.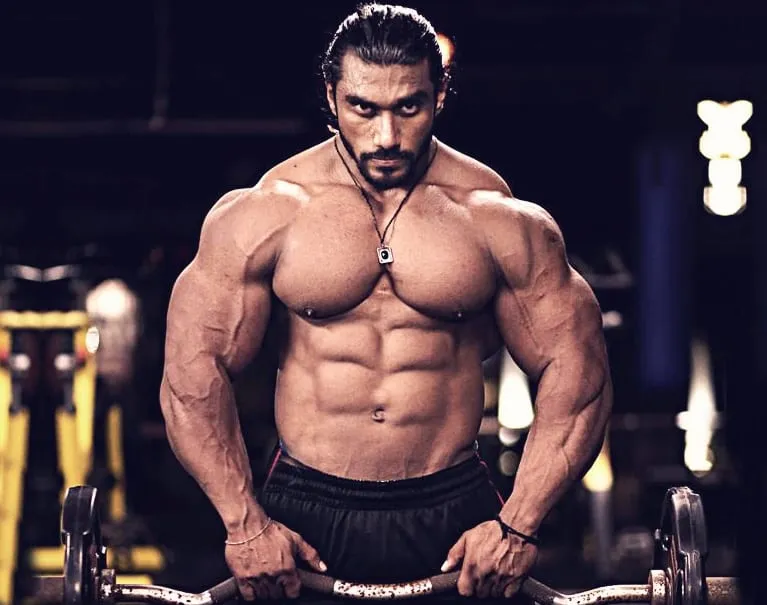 He always makes it a point to stay connected with his fans all through his social pages. Recently he uploaded a video where he is seen doing intense exercises without his hands. Have a look.
https://www.instagram.com/p/BxecJJyDBrU/
His story is a great inspiration for people who dream to make it big in spite of the financial and societal hurdles. You must work hard towards your dream and then only you can succeed.
As the saying goes "Find yourself a dream, which is worth more than your sleep".