CLickWhether someone has a breathing issue or not, a pulse oximeter is worth buying and can bear fruitful benefits for families in the long run. It has the capability of checking the oxygen saturation level of any person and can be a helpful device in your closet. But before buying, the question of "From where to buy a pulse oximeter for home use" arises and it does create a lot of confusion in user's mind.
Must Read –
Thus, taking everything into consideration and after sheer researching, here are the best pulse oximeters for home use in 2019
Careshine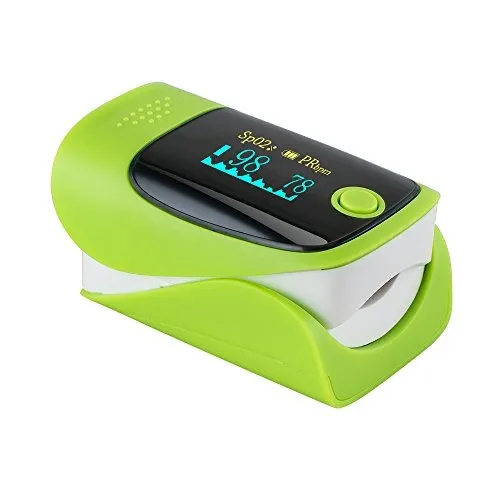 If one is looking for a pulse oximeter with Audio Alarm and pulse sound, Careshine does a quite decent job. Packed with all the latest featured technologies, let's take a look at its Pro's and Con's.
Pros
OLED display for clearer visualization of data.
Accurate and quick. It offers pulse rate and pulse strength reading in 10 seconds which is quite stunning.
Suitable for members of every age because of the SMART Spring system.
Light and Compact and can be taken for traveling.
Cons
The design is not up to the mark.
Not much durable and can be broken if used roughly.
Average rating of Careshine according to Amazon's customer feedback
3.6 Stars Out of 5
Buy from Amazon at Discounted Rates
ChoiceMMed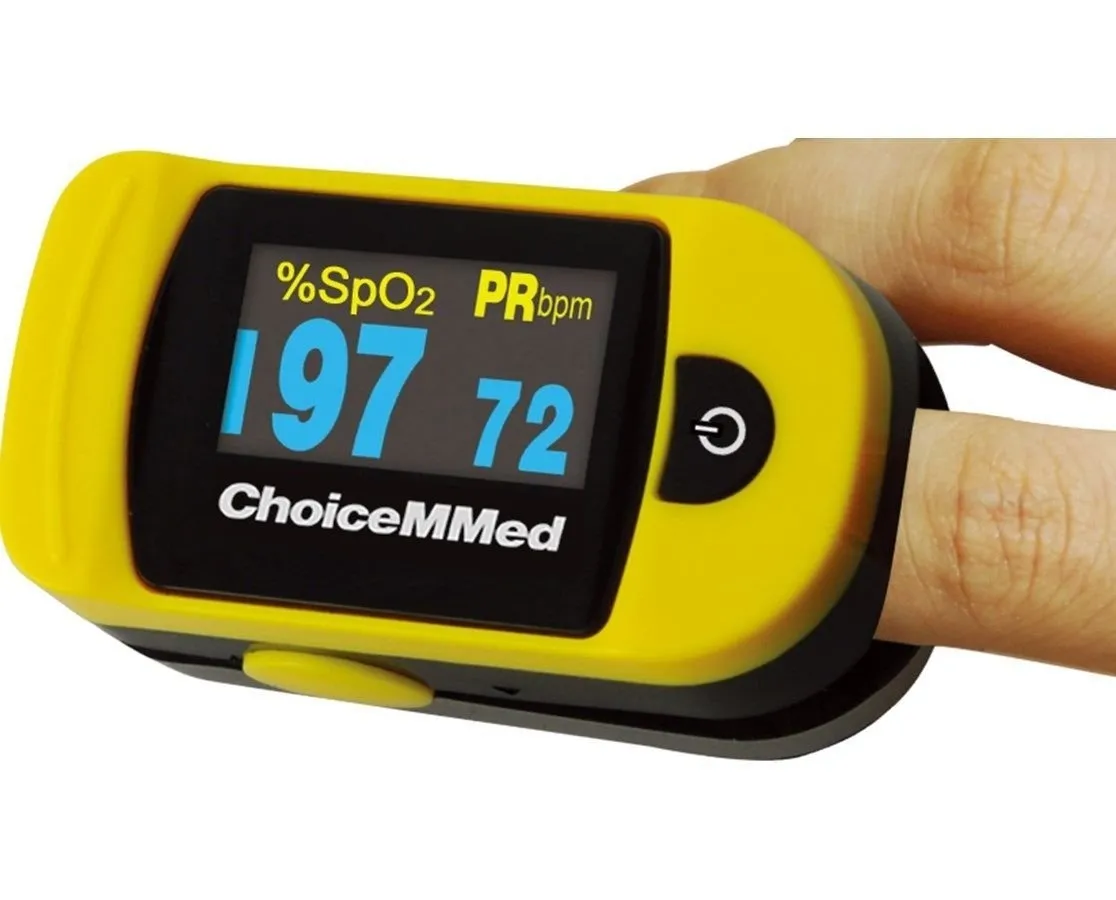 ChoiceMMed is an affordable home use fingertip pulse oximeter which can be bought by even the smallest middle-class family without any issue, Thanks to its affordable pricing.
Pros
LCD screen which displays SPO2, Pulse rate, and Pulse bar.
Promotes simpler operation for spot checks and real-time operations.
Automatic Power Off Function.
Battery Low Indicator and can work continuously for 30+ hours.
Cons
Not much tough and can break after a few months( if used roughly).
Does not contain an OLED display.
Readability can be inaccurate sometimes.
Average rating of ChoiceMMed according to Amazon's customer feedback
4.4 Stars out of 5.
CLICK HERE TO BUY AND READ REVIEWS
Easy Home Deluxe Fingertip Pulse Oximeter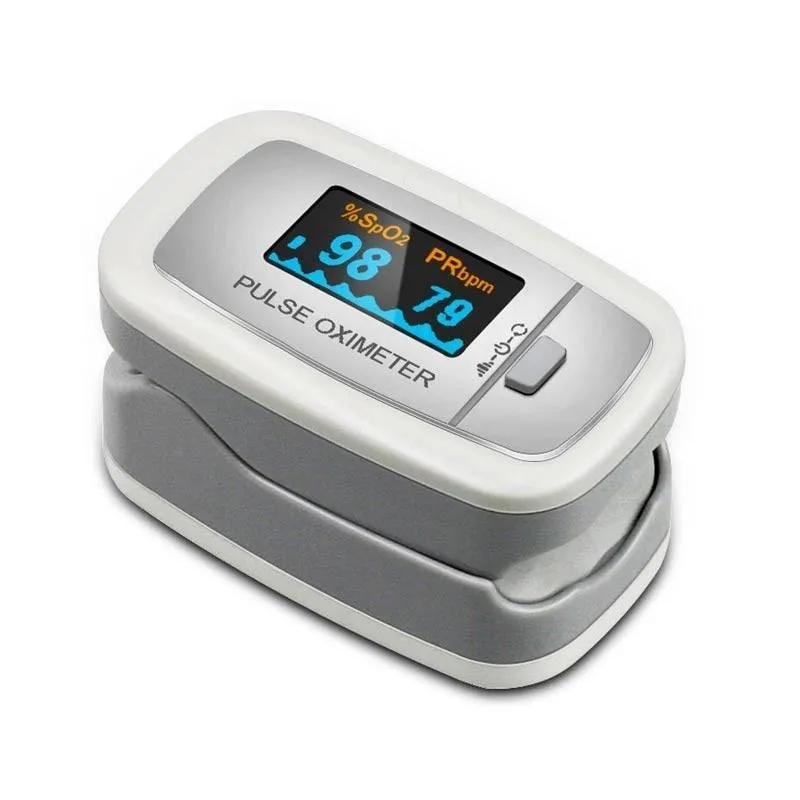 For OLED display lovers, this device will be a beast and will be amazed by its display performance. It is the most accurate pulse meter further, let's take a look at its Pros and Cons.
Pros
Faster Reading with a higher accuracy
Gives results in number format as well as in waveforms.
Dual colored Luxury OLED display for brighter viewing.
Gives the result in 6 modes.
Adjustable Brightness for different occasions.
Cons
Pricing is a bit high.
Not suitable for hospital use.
Average rating of Easy Home according to Amazon's customer feedback
4.5 Stars Out of 5.
Click here for more information and discounts
Nonin Medical GO2 Achieve Personal Fingertip Pulse Oximeter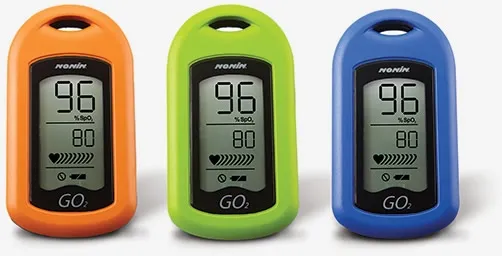 The Nonin Medical GO2 is the best pulse oximeter for respiratory therapist. It is small, portable and requires just a minimum amount of efforts for faster and accurate readings. For more details, let's take a look at the Pros and Cons.
Pros
Top-most choice of Respiratory Therapists.
Made in USA which is the biggest USOP of this product.
It has higher accuracy and can display results with a minimum pressure involved.
Superior durability.
Comes with a 2year Warranty.
The product launched after a series of testing.
Cons
Pricing is way too high compared to other Oximeters
Doesn't have a plethysmograph.
Not quite visible in sunlight conditions because of the LCD screen.
Average rating of Nonin Medical GO2 Achieve according to Amazon's customer feedback
3.8 Stars out of 5.
Click Here to Read Customer Reviews and Buy
5. iHealth Fingertip Pulse Oximeter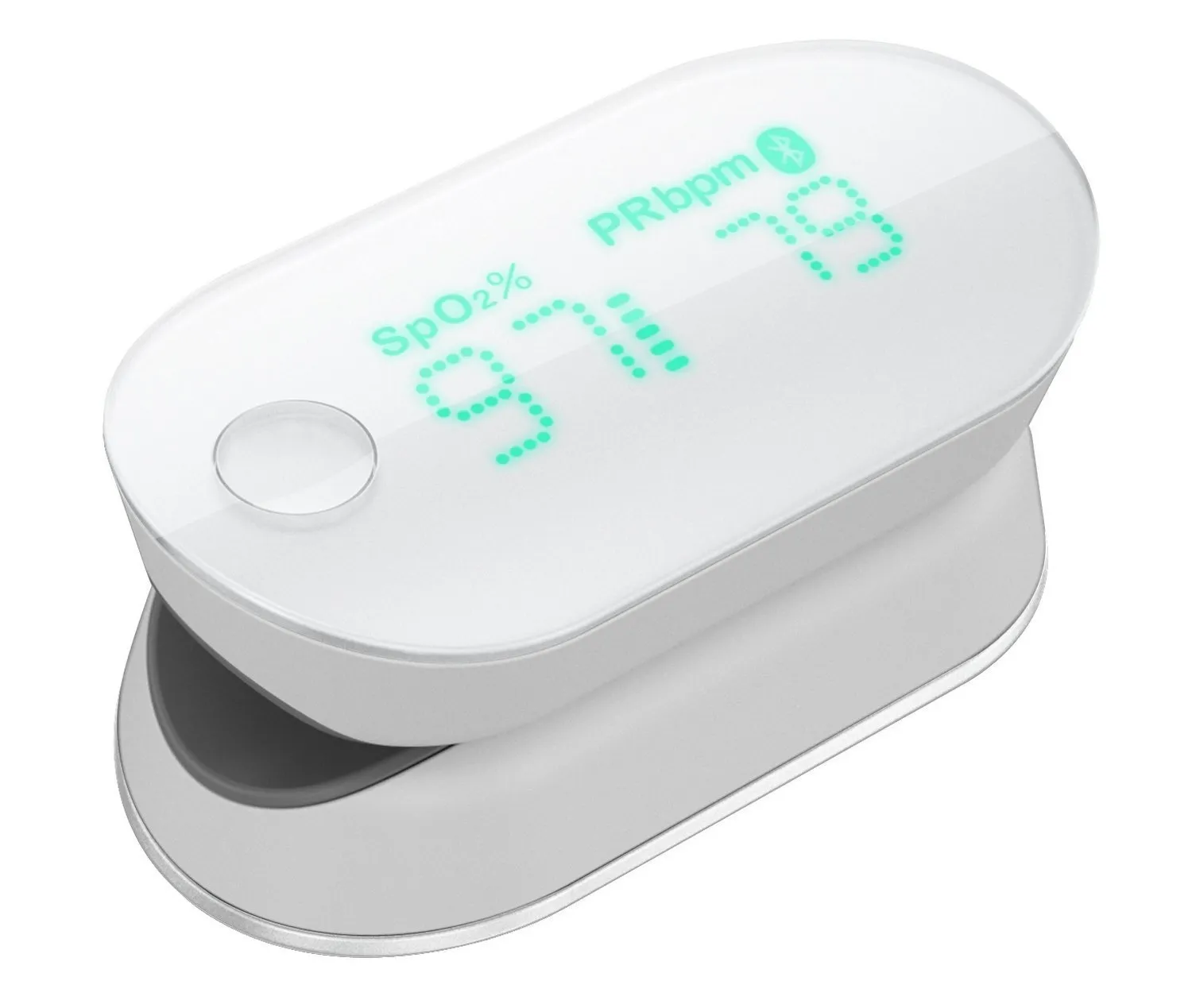 A revolutionized Pulse Oximeter, the iHealth has caught the attention of many iOS and Android users because of its digitization functionalities. With this device, one can use the free iHealth Vital App and can read right on their Smartphone and tablets. Well, things cannot get as easy as this one right? Let's take a glance at its pros and cons.
Pros
Comes with an app for embarking the use of technology and giving effortless readings.
Clinically tested and trusted by various doctors.
Gives accurate results in a quick span of time.
Stores up to 200 readings and can be stored in the cloud for further data accessing.
Wireless and a lightweight pulse oximeter.
Cons
Pricing is a bit high( Inclusion of the mobile app technology).
Does not support a long-term recording ability.
Sometimes, the accuracy may be compromised.
Its running speed is a bit slow
Click Here to Read Customers Review and Buy
Average rating of iHealth Fingertip Pulse Oximeter according to Amazon's customer feedback
3.6 Stars out of 5
After reading every review, a deep knowledge must be captured by you and as of now, anyone can go after their desired pulse oximeter which can fit their budget and different usability needs.
Thus, choose wisely and for those who have a question of "how to buy pulse oximeter for home use?" We hope the above information has answered the question. Buy the best one as per your need and budget and it will be delivered to your doorstep.