Each face has distinct features that differ from the other. Likewise, each face requires different makeup and hairstyle that could complement your personality and elevate your fashion game. Our choices make or break our personalities, and for that, we need to be completely aware of what suits us and what does not.
We have enlisted a few Haircuts for Oval face shapes that can surely help you make the right choice.
This hairstyle is quite a trend these days and one of the most opted hairstyles for Oval face 2023. Layers can prevent an oval-shaped face from looking dragged down.
No matter what your hair color is, the style compliments every color. It can also give an innocent as well as chic look.
Recommended Post –
As long as you have this haircut, it will bring out the most beautiful features. This hairstyle can look great on all kinds of hair textures and lengths.
Long Top Knot with Center Part
Just wind your hair on top of your head into a knot and get a look that can go from being sophisticated and classy to just plain messy and chic. Women with oval face shapes can pull off this look.
Recommended Post –
Long Hair with Side-Swept Bangs
We are amazed by how gorgeous this hairstyle looks on all kinds of face shapes. So don't hide behind your bangs rather, use them as a prop to enhance your beauty.
Get a little bounce in your hair with layers and curls. If you think layers are not for curls, we can assure you that layers can definitely define your curls. Just follow a proper hair care routine to maintain those curls.
It is truly admirable how such an effortless hairdo takes hours of effort and is considered one of the professional women's hairstyles that experts can only do perfectly. Hide away your lines and make your face look younger with this hairstyle.
We have had enough of the long hair hairstyles; now it's time to pull off the short hair look. For those who want short hair nit want to try out different styles, this is your hairstyle.
Out of all the ponytail hairstyles, this one is the most opted for by the women of this generation, who are always on the go and in a rush to achieve their aims and goals. On the other hand, it is for the workaholic women who have little time to spend on hair but also want to look good.
Having straight hair is truly a blessing, and you can never go wrong with straightened hair. So, flawlessly, cast your magic with this hairstyle and channel your inner natural beauty.
It's for all you carefree, fun, and party girls out there. Your hairstyle does tell a lot about yourself, so show the world your fun and happy side with this hairstyle.
It doesn't matter which age group you belong to; if you want to commit to short hair, then this is the hairstyle for you. Do not let anyone tell you that you are young or old enough to get this hairstyle.
The Textured bun added with braided hairstyles like you must have seen on various princesses and must have wished to get done. If so, this is your sign to get it done. You don't need a reason for it because this hairstyle looks great for an everyday look or an event.
Textured Waves with Blunt Bangs
The blunt bangs with textured waves are back in fashion, and how! You can see them on models and celebrities as well. So be runway-ready and get this hairstyle to make you look like a diva.
Long Hair with Long Curtain Bangs
Add a touch of modernity to your simple long hair and get curtain bangs. A simple bang could add so much worth to your long hair boggles the mind.
Feathered Face-Framing Layers
Layers are basic, but if you wish to be extraordinary and add class to your look, this is your hairstyle. Make your hair look perfectly and neatly done with the feathered layers.
Face Framing A-Line Haircut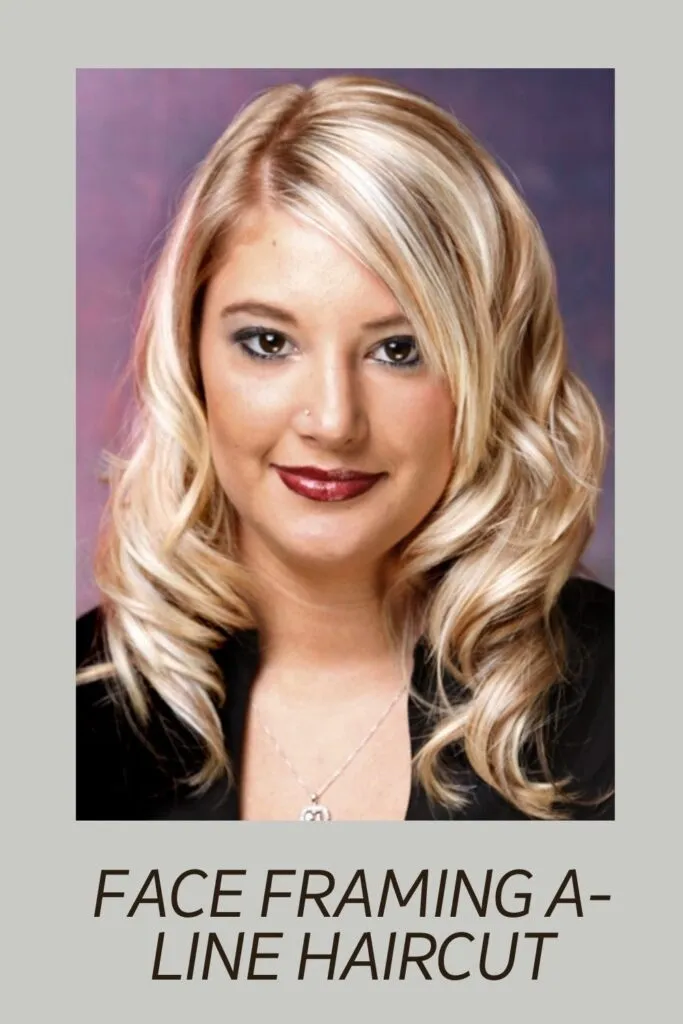 It's your time to take an extra step and come out of the ordinary and mundane styles, and what better way to do it than getting an A-line hairstyle. Have the best of both worlds with this hairstyle with the back a little short and the front a little long.
If done the right way and done keeping the features of a person in mind, Hairstyles can never go wrong. Each woman out there deserves the best.