If you are a fitness freak, you would want a bathroom scale that would give you the weight results within a few seconds. The good thing is that you can now have a traditionally designed scale with an updated guide to help you through your fitness journey. Omega Ultra Slim digital scale is all you need that would update your bathroom and that too without burning a hole in your pocket. This is a fantastic digital scale to add to your bathroom to obtain your weight results in just 10 seconds.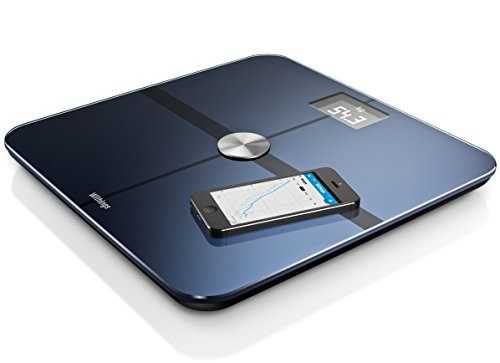 Do you need more reasons to choose this device? You have got plenty of positive words about the product that would surely keep your fitness spirit high. It has got all new design and features available with the new technology. The top of the digital scale is designed of top-grade aluminum and plastic with a non-slip surface to make it easier for your step up and down. Just like the design, the surface also looks good and provides you 12×12 wide platform that is broad enough to accommodate even the users with a bulky profile. Also, low-profile people find it comfortable enough to put their feet on. It has got a slimmer design with safety features that make it easier to step onto it even with wet feet or knee or joint problems.
In general, you find most of the scales offered in the market to give results that may vary 1%-2%. Bring this scale home, and you will receive amazing results with impressive accuracy. Readings are accurate, which is as good as traditional scales seen at the doctor's clinic. For the features and accuracy, users find it a fantastic scale to add to their bathroom to keep a constant check on their weight. With a traditional look, it is built to be highly accurate and offered at a price that covers a wide range of buyers without disturbing their pockets. It can be said that it is one of the best devices too but for the price range is asks for.
Important features to look for in Omega Ultra Slim:
3.5″ wide LCD display with LED backlight that makes it easier to read from a distance
Features "Sense On" technology – so doesn't require tapping or anything to turn it on
Step on and it will give instant readings
Designed to offer 100% satisfactory results with a 2-year warranty
Provided with 4 high precision G sensors for weight and delivers results even when there is slight weight change like 0.2 of a pound
Displays result in 10 seconds – 4 AAA batteries included
The scope of improvements:
One thing that bothers users is the warranty of 2 years, which is still good as compared to devices offered with an even lesser warranty. Another thing that users note is that stepping up and down is not always convenient. It is good to read the instructions carefully before using this device. In addition, some users find that it needs a quick reset step when moved. For larger profile people, the scale is the issue which they find is small and they need to bend to read the weight, and bending causes change in the reading. However, standing comfortably in a position is good for accurate readings.
Final words:
This is a great device for the price it asks for. With most of the positive reviews and plenty of design features, Omega Ultra Slim makes a good choice for home users. The stunning visual appeal, high-quality platform and impressive accuracy help to gain user satisfaction. It is the perfect option for anyone looking for an affordable bathroom scale to keep a check on their weight in seconds. With an average rating of 9.3 out of 10, it definitely makes a good choice.
What do you think – is the product really great? Users' opinions vary, and it is crucial to know yours. Please share your thoughts on this product to let others make an informed decision.