Do you feel your face looks dull and darker in the mirror at the end of the day? Is your special diet for a better skin not working as it should? Are your beauty creams not giving you the satisfactory results? Know about night care regime, this article is a must read for you!!
When you have tried out almost all the techniques to get perfect glowing skin but not achieved any satisfactory outcome then you must pay attention at your night care regime!!
After a day's work our skin is covered with a layer of dirt, oil and sweat even if we have a makeup on. Moreover, as we are surrounded by polluted air during the daytime, our skin is exposed to harmful chemicals which damage our skin and also cause pre-mature aging! So, we should follow a proper night skin care treatment before going to bed to remove all those chemicals and dirt.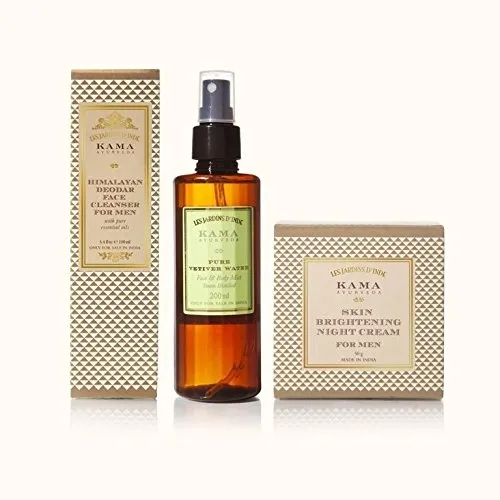 The advantages you will get from the night care regime are:
Better natural skin color and tone
Reduction in skin blemishes
Hydration and rejuvenation of skin
More radiant and healthy looking skin with a natural glow.
However, there are also certain 'dos and don'ts' you need to follow during this treatment! Read on to know about them!!
Sleeping with Make up on!
Don't: If you have been sleeping with your make-up on all these days, then you should stop doing so! The make-up you put on contains several harmful chemicals which make your skin more prone to acne (which you certainly don't want to happen!)
Do: If you feel it is not that easy to remove the layer of make-up completely, then you should buy a 'quality' make-up remover. This will ensure that every inch of your make-up is washed off making your face feel fresher and cleaner. Try using an alcohol free toner which helps restoring the pH value of the skin by removing certain oils and chemicals of the make-up. But we also understand that there are times when you are so tired that you don't even feel like removing the make-up! Then at such times, you can turn to 'quality' face wipes or face towels which will remove the dirt and impurities from your skin with few quick wipes! Place them close to your bed in-case you are way too tired!
Some of the popular make-up remover you may use:
Maybelline Eye & Lip Makeup Remover
Lakme Absolute Bi Phased Makeup Remover
Colorbar Ultimate Makeup Remover
L'Oreal Paris Derma Expertise Gentle Lip & Eye Makeup Remover
Chambor Eye and Lip Makeup Remover
Also some face wipes for you to choose from:
Kara refreshing facial wipes with aloe vera & mint Oil
Dettol Multi-use Wipes
Zuci Natural Care Aloe Vera and Vitamin-E Sunscreen Wet
H2O Plus Aqualibrium Cleansing Face Wipes
The Body Shop Tea Tree Cleansing Wipes
Over-Scrubbing
Don't: Some people over-scrub or over-exfoliate their skin assuming it would give them cleaner skin. However, it is completely false. Over-scrubbing actually damages the skin and leads to break-outs and rashes. So, you should stop 'too much' scrubbing, if you have been doing that!
Do: Exfoliating is a very popular and good treatment for your skin. This procedure helps in removing the dead skin cells by giving you more youthful and radiant skin. If you have a normal skin then, exfoliating twice a week is 'more than enough' but if you have a sensitive skin, you should exfoliate only once a week. Over exfoliating does more damage than any good. It triggers irritation, rashes and also breakouts! So, you need to keep that to limit.
Some of the best exfoliator in the market are:
Biologique Recherche Lotion P50
Estée Lauder Perfectly Clean Multi-action Toning Lotion/Refiner
SkinCeuticals Mineral Eye UV Defense
Environ Revival Mask
Bareminerals Intensive Glow Pads Brightening Treatment
There are some natural exfoliaters which you can use as your home-made scrub:
Oatmeal
Brown-sugar
Coffee
Gram-flour(besan)
Moisturizing
Don't: Going to bed without giving your skin a moisturizer treatment is a strict no-no! Always use a quality moisturizer before going to bed if you wish to wake up with a nice and soft skin every morning. Don't use a moisturizer which doesn't suit your skin types. Before purchasing, always check whether the moisturizer is specifically developed for the oily skinned, dry-skinned or for normal skinned! Using the wrong moisturizer has negative effects on your skin.
Do: Massage the moisturizing serum or cream properly on your skin for 'at least' 5 minutes before going to bed. Make sure the liquid gets absorbed into your skin properly. Also make sure you use a good quality moisturizer which is suited to your skin type. An all natural moisturizer is always better than the additive ones, so try buying those!
The best moisturizers available in the market are:
Olay Active Hydrating Beauty Fluid Lotion – Original.
Nivea Soft Creme.
The Body Shop Seaweed Oil Control Day Cream.
La Prairie Skin Caviar Luxe Cream.
CeraVe Facial Moisturizing Lotion PM.
Beauty sleep
Don't: Sleeping less can speed up your aging process. Moreover, you must have also noticed that when you don't get proper sleep you wake up looking tired and dull.
Do: Try getting a complete 8 hour sleep every day! Proper sleep stimulates faster cell regeneration which happens at the night time. It is during your sleep time when your skin gets proper rest away from the harmful UV rays and pollution (which your skin has to face during the daytime!) Regeneration of cells fixes the damages caused during the daytime. If you wish to give yourself and your skin more rest then try getting a warm bath before going to bed. Moreover, listening to some good music before sleep also helps making your skin healthier and brighter the next morning!
Eye care
Don't: Generally, people ignore treating the skin around the eyes when they get a full face skin treatment. This leads to puffy eyes and dark circles!! So, don't forget to get a proper eye care treatment before sleep as well!
Do: The skin around your eyes doesn't have any oil glands, so you can easily apply any 'quality' eye cream without any fear. Wash the skin around the eyes twice a day and gently apply the cream. You may use your finger for proper application but make sure to do it gently without putting much pressure! Also applying cucumber and potato slices over your eyes at night can also help getting rid of the puffiness. If you have dark circles, then applying potato juice reduces it too some extent!
The best eye creams for you to choose from:
L'Oreal Youth Code Eye Cream
Tvam – Olive and Soya Under Eye Cream
Soul Tree Green Tea Under Eye Cream
Omved Eye Contour Rescue Gel
Kimberly Parry Eye Serum