Well, we all have been at some point of time curious about the status of Neena Gupta. The gorgeous bold lady is not known to have a marital partner but still is the real mother of Masaba Gupta. So, what is the story behind all this?
Recommended Post
https://www.instagram.com/p/BtRIXi8HASa/
Neena Gupta had a troubled personal life. The lady is gorgeous but her life has been quite difficult. We can imagine what being a single mother is. It is very difficult both financially and social wise.
https://www.instagram.com/p/BsIXOiLH54k/
But Neena Gupta took this step 26 years back. Yes, she was in a love affair with superstar cricketer Vivian Richards and the duo had a baby. But then Vivian refused to marry her. Neena took a bold step by deciding to raise the child alone.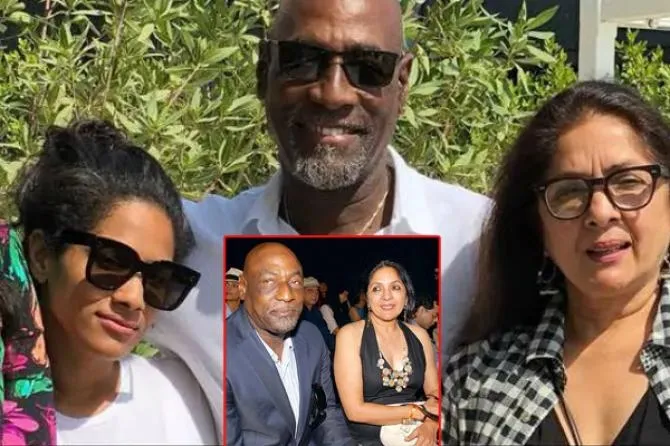 Now, she recalls the time and says:
It was a very bold step. I lost many things during that time. Badhaai Ho actress says that she lost her mother due to cancer and that's when her father moved in with Masaba and herself to Mumbai where she could work.
But she strongly believes in the institution of marriage. She says that if you want to survive in India, then get married. That's how the society is and she wants the same for her daughter too. Earlier she used to love the idea of living in but now she says that marriage is very important because that's what gives you a sense of security and acceptance with the society.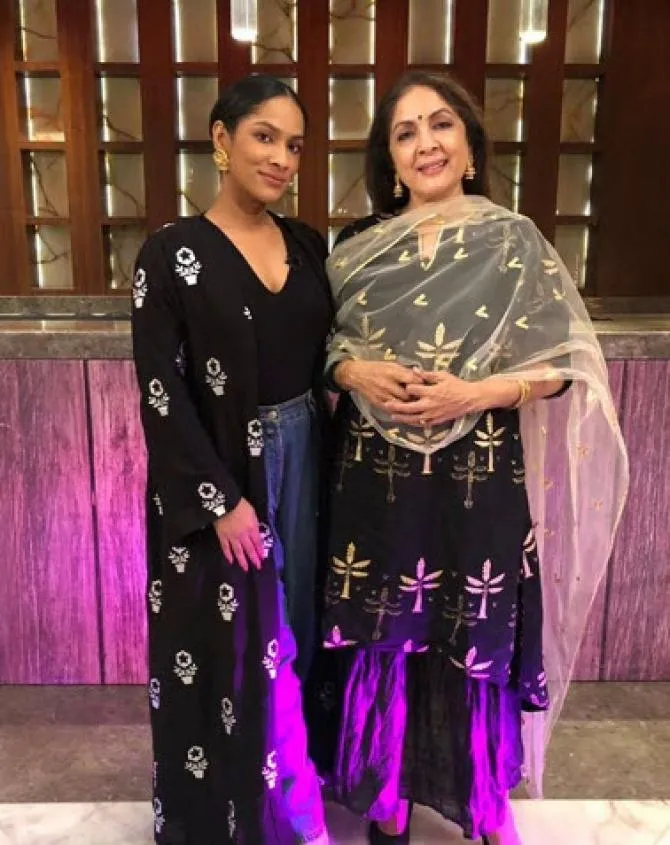 Later on, after many years, she wanted to get married to Vivek. They had known each other for 14 long years and they wanted to get married 5 years back. But the guy refused to marry her and that was one of the most emotional low points in her life. Finally, the man got divorced from his wife and married our Iron lady.
https://www.instagram.com/p/BwZkUd9gFUD/
Neena Gupta who is believed to be a tough women shares that she doesn't have any ill feeling about Vivian and neither has Masaba. She says that
Vivian was a man from Caribbean culture and there they don't get married. They have a culture of living with multiple partners and having multiple children.
https://www.instagram.com/p/Bug108WHdgk/
One experience which she recounts about Vivian
"I was in Jaipur watching a match in which he was playing. They lost the match by a run and as a captain, I saw him almost crying and I liked that about him. He is a very nice guy, down-to-earth, disciplined, but you can expect only that much from him".
https://www.instagram.com/p/BtabU_3Hw24/
So, how is the equation between father and daughter? To which Neena replies that Masaba is a strong girl. She accepts Vivian as a good human being rather than her father. She knows that her father is not that expressive and somedays he will call her on her birthdays and sometimes he will not even call for months. Plus, he is not very tech savvy so it's difficult to stay connected that way.