Misfit Wearables Flash – Fitness and Sleep Monitor is a versatile device with the ability to track a range of activities including swimming, cycling, soccer, basket ball, and others. It can track sleep, steps, distance and calories burned that you can analyze through Misfit or other third party apps.
Misfit Wearables Flash – Fitness and Sleep Monitor Review
The Misfit wearable Flash is a wonderful activity tracker that you can easily wear like a watch on your wrist or can clip onto your belt. It can even be dangled from your keychain for activity tracking. The device is good for measuring number of steps, distance as well as calories burned. As a sleep tracker, it monitors your sleep and tells the duration of your sleep.
With so many options to choose from, this Misfit Wearables Flash – Fitness and Sleep Monitor appeals to a wide range of users for its affordable cost. This device is particularly appealing to people who want a good tracker without burning a hole in their pocket. This activity tracker is the successor to Misfit Shine and offers some impressive features like fully waterproof design, six-month battery life, and its ability to track multiple features.
The cost has been kept low by replacing its all-metal design with plastic. This doesn't come as a surprise as the market has been quite competitive with several manufacturers offering low cost devices for tracking activities. Changes in design don't affect its functionality as it still delivers data comprehensively.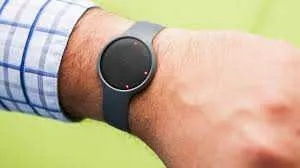 Click Here for More Information and Buy
The Flash is without a display screen and you have to press down the plastic disc it has to interact with your device. There is a LED light in the outer edge of the disc that lights the device up in a circle. This circular light gives you the idea of your daily activity goals, and when all the lights illuminate in circle it means you have reached your goal.
The device can be paired up with your iPhone or Android via Bluetooth. You can download the Misfit app to create an account and get started. Syncing is easy and quick, but the interface is not very intuitive. However, watching videos on how to reach the flash light can help.
As soon as you have done syncing, you can get information like steps count, distance covered and calories lost. You can also see at what time of the day you were most active.
You can use the app to track your weight over time (but you have to enter your weight manually), track swimming, cycling, running or walking. You can also sync the Misfit account with various third-party apps.
The sleep data is also provided in simpler fashion that you can read easily. You can see how long you slept, and also when you were deeply asleep or sleeping lightly. The good thing is that the sleep tracking is automatic and you don't need to put into sleep mode.
Misfit Wearables Flash – Fitness and Sleep Monitor comes with a rechargeable battery that makes it more user-friendly. It uses a coin-cell battery that lasts up to six-month.
Important features:
It's ultra-comfortable, features sporty design and remains water resistant up to 30 meters
Comes in a wide array of colors
Can provide important metrics like distance travelled, steps, calories burned and sleep
Can sync with your smartphone to measure your daily activity
Tells you how active you have been throughout the day with halo of 12 LED lights; the face of Flash has a button that you can press to track your progress towards activity goal
Able to track walking, cycling, soccer, basket ball, tennis, swimming and more
Provided with a replaceable battery that can last up to six months
Misfit recommends using Panasonic CR3032 batteries
The downsides:
This device leaves a lot to be desired. The device lacks in heart rate tracking. The plastic design makes it feel like cheap. LED light is also of concern as it reflects your daily progress, hours and minutes but doesn't show up your step count. Lacking a proper display also bothers some of the users.
The Flash's support band seems cheap and many users have experienced quick fall of the band. It is prone to crack, which users find quite annoying. However, the manufacturer was generous enough to offer a free replacement when buyers went onto the website explaining what went wrong with the band.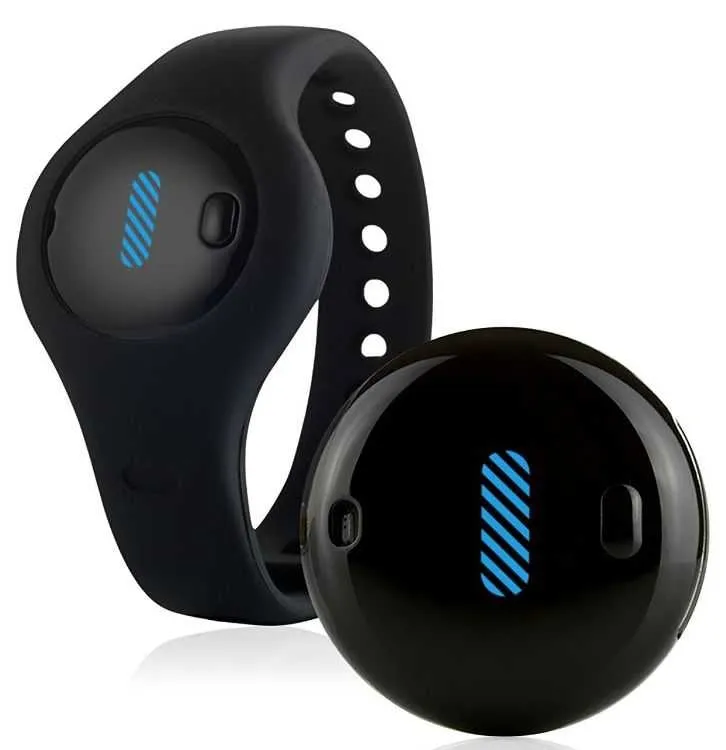 Click Here for More Information and Buy
Final words:
If you are looking for a versatile and easy to use activity tracker, then Misfit Wearables Flash – Fitness and Sleep Monitor makes a good choice. It is affordable and able to track a number of activities including swimming, cycling and other things. You can wear it on your wrist, belt or even cling to keychain. The information provided is inspiration and motivates you to be active. With the average rating of 7.7, it remains a product of concern for accurate tracking.
Do you have something more to say about this product? Feel free to share your thoughts.