Choose Lipstick color can give a dramatic change to your regular makeup and your personality. A bold red speaks of your boldness while a light shade enhance your sensuality but if you use a color which doesn't match your skin tone then the outcome can be disastrous for your overall look.
Related Posts
You need to understand that different color suits to different skin tone. It means what looks awesome on your friend doesn't mean that it will look same on you.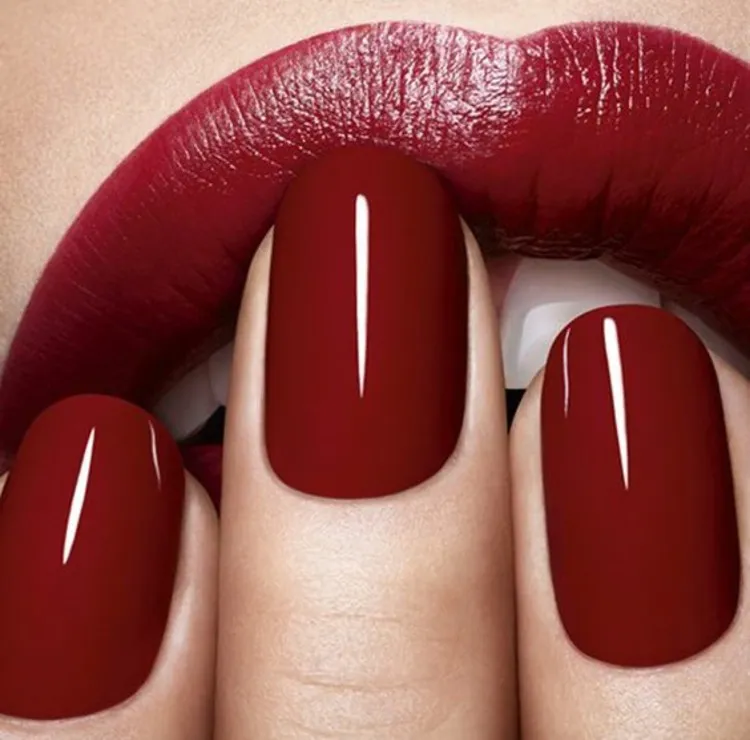 Here we have listed some tips to help you in finding the right shade for your lips:
Know your skin surface tone and undertone
This is important to find the perfect lip color. It will also help you in saving your time which you are going to spend in useless search for colors unsuitable for your skin tone.
You can easily know your surface tone by looking at yourself in mirror. Surface tones are generally categorised as ivory, light, tan, dark or medium. Your skin also has undertones which will tell you about how any shade will look on your skin. Your skin may have surface color like someone but your undertone may be totally different.
Undertones are the colors which come from beneath the skin and determine the overall hue of the skin. Undertones are of three types which are warm, cool and neutral.
Whether you are fair complexioned, wheatish or dark one, you must have a warm, cool or neutral undertone. Therefore, you must pick a shade which suits to your undertone.
How undertones look like?
Cool undertones have tinge of bluish, ruddy or pink complexion
Warm undertones have yellow, golden, sallow or peach color
Neutral undertone has a mix of cool and warm undertone. The natural skin color is more evident instead of being pink or sallow
There are misconceptions that pale skin tone can't be warm toned and dark skinned girls don't have cool undertone while the truth is just opposite. For example, Fair skinned girls like Nicole Kidman has warm undertone while dark beauty supermodel Alek wek has cool undertone.
How to know your skin undertone
To determine your skin undertone, you can take help of these simple and easy tips
Color of your veins
Check inside of your wrist to see the color of your veins. If the color of your vein is bluish or purple then you have cool undertone. Warm toned people have greenish veins while neutral under tone is difficult to determine.
Jewelertest
Which jewelry makes you more radiant and alive? Gold or silver. If you look best in silver and platinum metals then you must have cool undertone while warm undertone look better in golden jewelry. Girls with neutral undertone are lucky because they look good in both metals i.e. silver and gold.
Neutral color test
Try out the neutral colors like bright white, black, ivory, off white, brown, tan shades to check that which color makes your skin, eyes and face livelier. If black and white enhance your personality then you are cool toned while ivory, off white, brown and tan colors belongs to warm toned girls. Olive skin tone is specific to neutral undertone.
Eye and hair color
People with cool undertone has blue, green and gray eyes and their hair color is black, brown and blond with blue, silver, white and ash undertone
Warm undertone girls have brown, amber and hazel eyes with red, brown, black or strawberry blond hair color
Neutral undertone has fleck of gold or grey in their eye color and they have hair color similar to cool and warm undertones.
Sun tan
Fair girls tend to burn under sun while medium skin tone girls tend to burn then tan. If you get sun burn easily then you have cool tone while warm or neutral toned girls rarely get sun burn.
Till now you must have understood your skin tone and undertone so now you can easily shop for the suitable color for your lips by asking the salesgirl for the color range suitable for your undertone
Here are some lip color suggestions for your skin tone and undertone:
If you have fair skin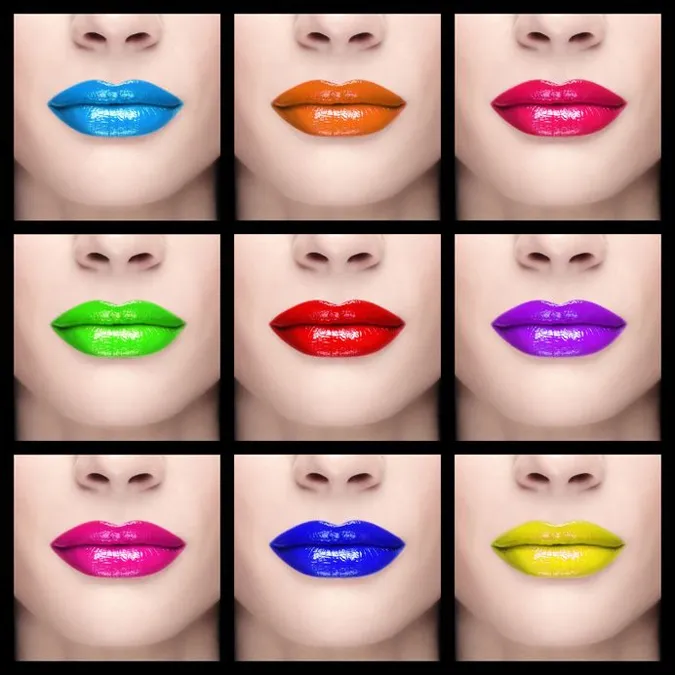 Dark shades may brighten your look but medium colors will make you more beautiful. Apricot and coral colors will enhance your look while brown and orange can ruin your overall look.
If you have warm undertone then you should go for peach and coral lip color as these shades will look stunning on you.
Go for mauve or mocha colors if you are from cool undertone.
If you have wheatish complexion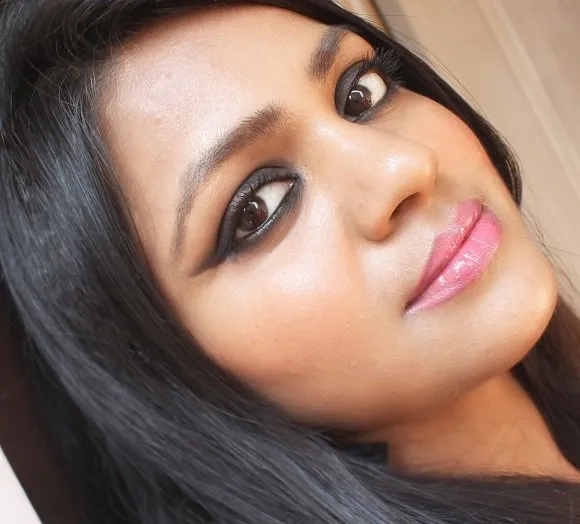 You can carry any color with panache by flaunting colourful palettes ranging from brown to peach but you should avoid nude colors as it can make you look pale.
Bronze, copper and cinnamon colors look gorgeous on warm undertones for this skin tone
Cool undertones should go for red, cranberry and pink but avoid tomato red.
If you are dusky beauty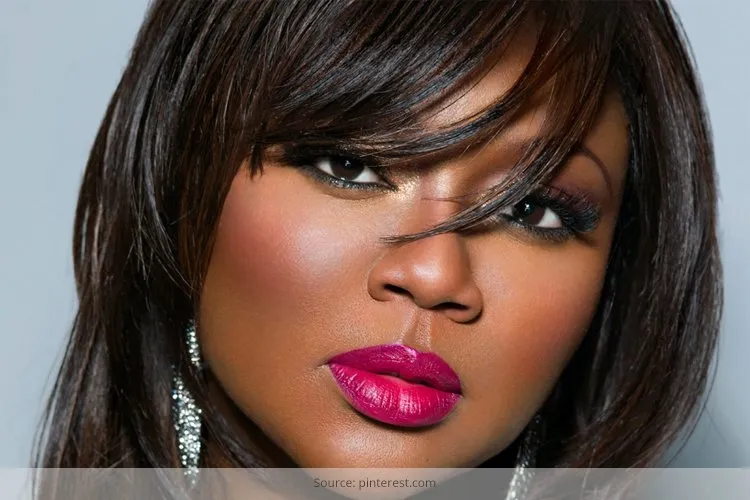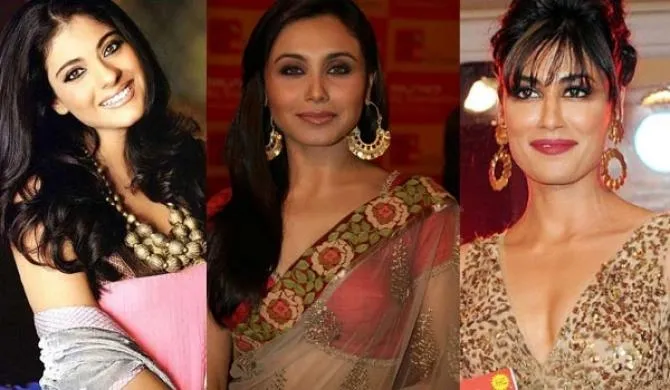 Brown and berry shades look beautiful on you but you must avoid orange and pinkish red.
If you have warm undertone then you should go for colors like subtle brown or berry shades while cool undertones for this complexion should go for brownish red, brick red and caramel hue.
If you have dark complexion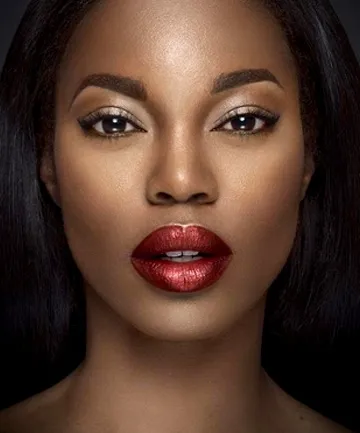 Colors like brown, red and purple look awesome on you but orange is a big no for you.
Warm undertone for this complexion should use shades of bronze, honey, walnut and copper while cool undertones must go for wine red or ruby red.
After you find your perfect lip color, you must also buy the lip liner of same color. The lip liner ensures that the lip color doesn't bleed and stain the corners of your lips.
Some more tips
While trying another shade, wipe off the first color completely off your lips
Make sure that you try the shade in natural light or well lit area
Keep your makeup minimum while buying lipstick
Don't match the lipstick with your dress color
Go for a lip color few steps up from your natural skin tone and undertone