One of the hottest actresses that you would find in Bollywood includes the name of Kareena Kapoor for sure.
A sizzling body with the face of a diva. She is nothing less than a Greek Goddess.
But the surprising fact here is that she wasn't the swan-figured beauty that she is now. We can surely hear the hearts of millions of fans breaking.
Well, it is true. What she is today is due to the workouts, the size zero diet plan and exercise that she does. And they are commendable.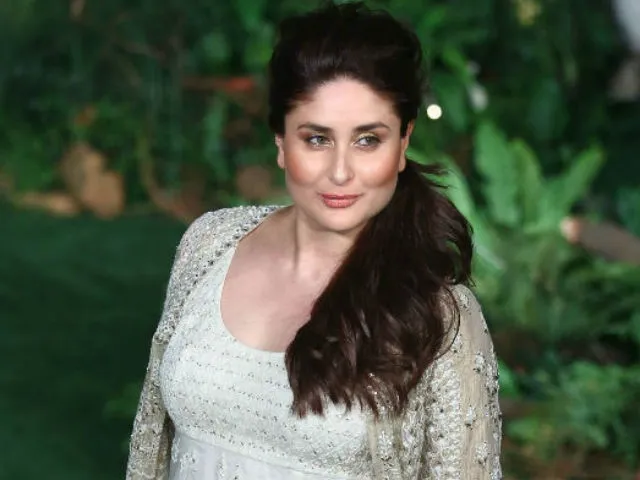 Recommended Post
The Bebo Of Bollywood: Queen of Size-Zero Figure
One of the few beauties in Bollywood that boast a size-zero figure, Bebo has surely come a long way. Even after the delivery of a child she still manages to look hot. Most people speculate about the Kareena Delivery normal or Caesarean.
But to be honest, it has had no effect on her figure.
From fat and unattractive she has grown into a lady that can make anyone swoon with her beauty. But what is the secret behind it, you ask? Well, that is exactly what we are going to discuss here.
The Fitness Mantra Of Kareena Kapoor
The Tashan diet plan was the one that came into existence as the size-zero mantra. It is with this diet that the actress went on from a curvy figure to absolute size-zero.
The sexy look managed to win the hearts of many. The sexy and slim figure of Kareena Kapoor in the movie was possible due to all the workout sessions and the diet plan. Till now, this plan is h inspiration for many people to lose weight.
Bebo, with the fitness-loving regime, manages to control her weight and keep it under a watchful check. The regime consisted of yoga, exercise, and various nutritional diets. This diet is solely the credit for the curvaceous and sexy figure of the actress.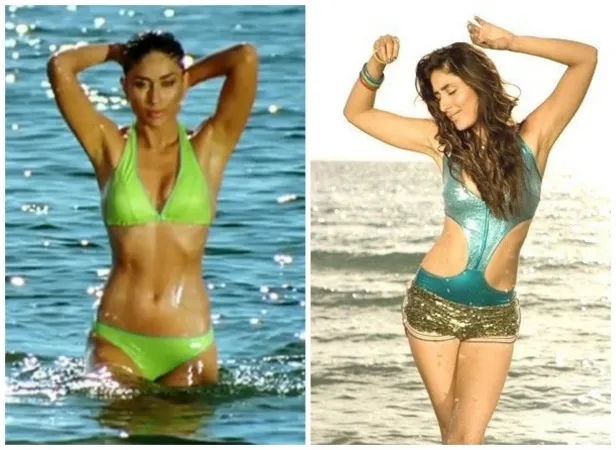 The Diet Plan of Kareena Kapoor
To have a body that is sexy and slim, the diet plays an essential role. Exercises do not control the weight loss by themselves. That is exactly what the actress believes.
If you are wondering what does Kareena Kapoor eat, we have the answer right here. Starting her day with milk or juice, she maintains a vegetarian diet all along. A healthy alternative for sure.
With a positive attitude and a balanced diet, she has put on a control on her weight gaining tendencies.
Kareena Kapoor's diet plan for slim figure includes:
A breakfast of bread slices, muesli cheese, soya milk with paranthas
A lunch with dal, chapattis and a suitable amount of greens finally finishing off with soup
Fruits and protein shakes for snacks
A dinner with chapattis again apart from dal and veggies
6-8 glasses of boiled water every single day.
Bebo prefers taking the meals after the time period of three hours without fail. This keeps her healthy and active all throughout the entire day. Soya milk and nuts are also an important part of her meals. She avoids rice at all cost.
Kareena Kapoor Workout Routine
Her entire routine of workout includes a superb mix of yoga exercise, dancing, and cardio exercise. She works out for three hours without any fails on a regular basis.
An effective way to restoring the energy in your body is through yoga and that is exactly what Bebo does. Power yoga is one of the best of Kareena Kapoor weight loss yoga types.
Fitness Tips That Will Come In Handy
No doubt, she is considered to be the queen of a beautiful figure. This is why she is so popular in Bollywood. So here are some tips from the queen herself.
Ashtanga Yoga, Power Yoga, Cardio routines and a strict diet to maintain the energy
Weight training and cycling for health reasons
Put more focus on the green vegetables such as fenugreek, spinach, and broccoli
Avoid rice and meat for a better way of healthy living.
You can read her entire weight loss journey on a book Don't lose your mind, lose your weight by Rujuta Diwarkar.