Karanvir Bohra is one of those idiot box celebrities who is surviving in the industry for quite long. He is not only known for his acting skills but also for his well-toned sculpted body. His body will give you major fitness goals.
So, when we quizzed the actor about the same and we're going through his Instagram posts, then this is what we observed.
Recommended Post
He is a Keto diet follower and thus he likes to keep himself fit and on his feet through the very popular diet Keto Diet.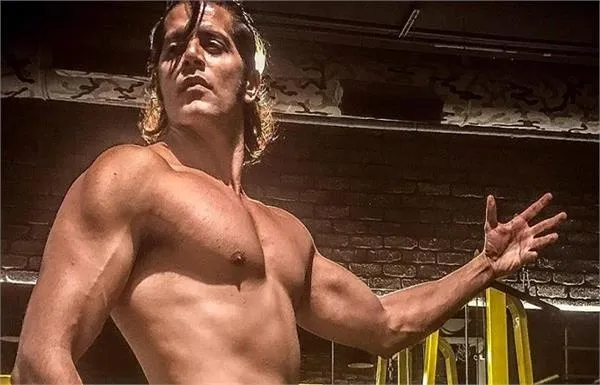 He is one of those actors who enjoys his time at the Gym. He loves to eat, sleep and even wake up in the gym. So, if you have such dedication for the gym then you will definitely have such toned fabulous body.
Also, he is a vegetarian but he understands the importance of proteins and carbs in his diet. He is a person who loves to eat eggs regularly.
Also, he has not distanced himself from sweets. He belongs to a Merwari family from Jodhpur where sweets are quite common. And he has been eating them since his childhood days. He is a big fan of Mewa ki Barfi which can be eaten when it's hot, with ice cream and even with sugar syrup. Also, he believes in eating small portions regularly. This is the principle of eating which he has been following since quite long.
His workout regime includes different forms of exercise which are not only weight loss but also strength building exercises as well. He once shared "I work out every day before my shoots as well as after pack-up. My mornings start at around six with cardio and generally, I do my weight-training at 10 in the night, after pack-up. I tend to work out for around half-an-hour to 45 minutes, both in the morning and at night. I have kept a good balance of cardio and weight-training. I don't want to get too big, so, I have to be careful with my workouts. Though I don't get much time for sports, I love playing cricket and football whenever I get a chance."
He also knows that it is ok to be imperfect and it takes time to show the results. He further added "I actually don't have a tendency to put on weight. I don't put on muscle easily. In fact, if it takes another person one month to accomplish something through their fitness routine, it will probably take me six months to accomplish the same. I have to work harder to accomplish anything – whether it's in fitness or in life. But there are no regrets as it is in my blood to work like a beast!"
His favorite workout is Pilates and we have seen him doing the same in several pictures.