Janelle Lazo Tee was crowned as Miss Philippines Earth 2019. This crowning took place during the finale event on 10th July at Cove Manila, in Okada Manila in Paranaque city.
The lady is a 27-year-old TV and event host and is a resident of Pasig City. She competed against 39 other candidates to win this prestigious title. She is succeeded by last year's winner Celeste Cortesi who couldn't make it to the final event because of her sickness.
Your new Ms. Philippines Eart @_janelletee pic.twitter.com/GTKLzmnl8n

— David Cubangbang (@DvdCubangbang) July 10, 2019
During her final round, she was asked penalizing people for bad eco-habits, and providing incentives for good environmental habits is a better strategy to encourage people to become environmentally conscious. She said
Recommended Read :
"I would choose to give incentives because as a productive country we know that we have a lot of communities that truly [need] help in terms of livelihood projects and that's what I've been doing with ABS-CBN Foundation, and that's why I want to choose incentives because we have to teach them how to fish rather tha just give them a fish for a day because if you teach them how to fish then it would be there for a living and it would be there sustainably in them."
Ladies who were part of her elemental court includes – Miss Philippines Air Ana Tan of Tagoloan, Misamis Oriental; Miss Philippines Water Chelsea Fernandez of Tacloban City; Miss Philippines Fire Alexandra Dayrit of Marikina City; and Miss Philippines Eco-Tourism Karen Piccio of Maasin, Iloilo.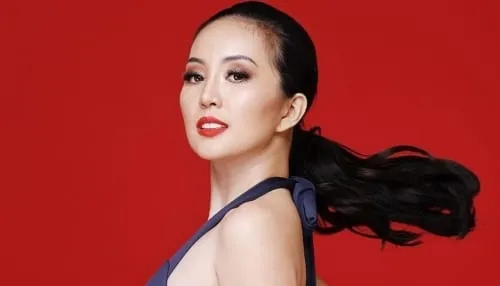 The Coronation night was hosted by former Miss Earth winners from the Philippines Karla Henry (2008), Jamie Herrell (2014), Angelia Ong (2015), and Karen Ibasco (2017).
Tee earlier was a part of Miss Philippines Earth 2014 where she represented Davao city and was part of Top 15. She was also one of the top 13 semifinalists at Miss World Philippines 2015. Now, she will be gearing up for the Philippines fifth Miss Earth title.