Quick weight loss is something that everyone looks for in our busy working schedule. Here we are sharing with your meal plan for extreme weight loss. Also, we will explain the preparation of quick weight loss diet plan and workout time. This meal plan is simple and Indian style vegetarian diet perfect for you if you are looking for how to lose weight fast in 2 weeks.
Recommended Post
Here we go, know more things on how to lose weight with extreme fat loss diet: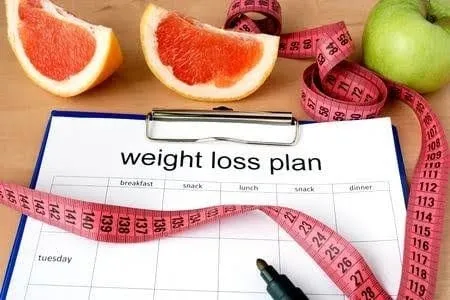 Morning
As you wake up in the morning before anything else take a big glass of warm water. This one of the most important part of your meal plan for extreme weight loss. Sip the water slowly and feel your body's metabolism getting activated. You can keep a thermos flask filled with hot water at your bedside so that you can have it in the morning immediately after waking up.
Now freshen up and get ready for your morning work out. Do 20 minutes of strength training at home or gym followed by 10 minutes of cardio and abs workout.
Breakfast
Let your body cool down and get ready for breakfast.
For breakfast we have masala oats in our quick weight loss diet plan . Don't use the regular packed ones which are full of preservatives but we are going to make one by ourselves.
Heat some water in a pan and put chopped vegetables in it. Sprinkle salt according to your taste.
Let the vegetable boil for two minutes. Now decrease the flame and add ginger, turmeric, and black pepper to it. Mixed it well then add finely chopped capsicum and half a cup of oats. Finally, add 70 gm of paneer and tomatoes to it. Make sure you do not overcook the vegetables.
Your simple, delicious and healthy breakfast of quick weight loss diet plan is ready. Oats are very important especially if you are looking for extreme weight loss meal plan. They are a good source of complex carbohydrates and proteins hence will keep you full for a long time.
Next meal should be after 4 to 5 hours of breakfast. In between, if you feel hungry you can have green tea with some seasonal fruits.
Recommended Post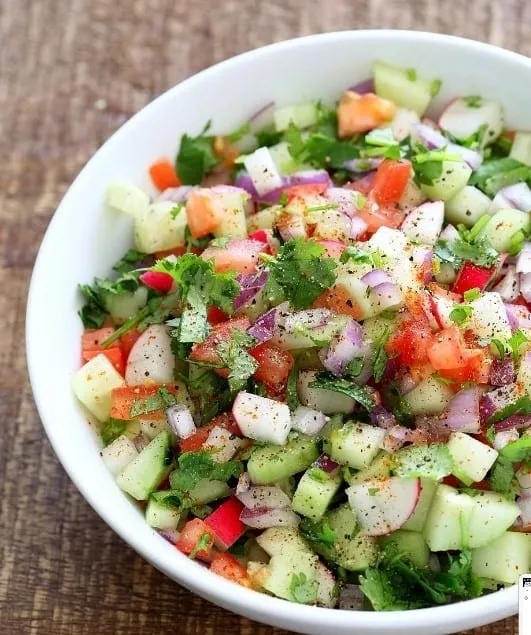 Lunch:-
For lunch, in this quick weight loss diet plan we have a bowl of Chana (gram) with one whole wheat roti and a bowl of cucumber mint raita.
Heat a small amount of water in a cooker. Now add finely chopped onions, ginger, and tomatoes. Sauté them well, then add salt, turmeric, cinnamon powder, and black pepper to it. Stir the mixture well and add a bowl of previously soaked Chana into it. Add water according to how much soupy you want to be. Close the lid of pressure cooker and let the Chana cook on high flame till the whistle blows. After then let the Chana curry simmer for 15 minutes.
Meanwhile, make the raita by adding freshly grated cucumbers and mint leaves to a bowl of curd. Garnish with black pepper and cumin powder.
Make the chapatti which is to be had with Chana curry. You can also have 40 g of brown rice instead of chapatti which is very good for quick weight loss diet plan.
As the Chana curry gets ready, garnish it with coriander leaves. Your delicious and healthy lunch of extreme weight loss meal plan is ready to relish.
Eat slowly with full attention to your food. If you feel you are not feeling full with this just wait for 15 minutes as our brain takes 15 minutes to register whether the stomach is full or not.
Recommended Post
Evening snacks
For evening snacks we have 4 pieces of extremely nutritious dry figs and 8 to 10 almonds. Almonds have good fat stored in them which cuts down the bad fats.
Dinner
For dinner, we have mix dal and vegetable salad. Avoid rice and roti in this meal.
To cook the mix dal take some water in the pressure cooker and heat it up. Add finely chopped onions, curry leaves, turmeric, ginger, black pepper, and cinnamon powder. Add tomatoes and mix them well. Now add 50 gm of mix dal and add as much water as you can as it is good for weight loss. Let the dal simmer and start making a vegetable salad. Keep it simple by using freshly cut vegetables seasoned with salt, black pepper, and lemon juice.
Make sure you have your dinner 3 hours before sleep. If you feel hungry after dinner you can have a half glass of hot milk just before going to bed. It is a well-known detox for your body.
Follow this diet without a cheat day if you are looking for how to lose weight fast in 2 weeks.