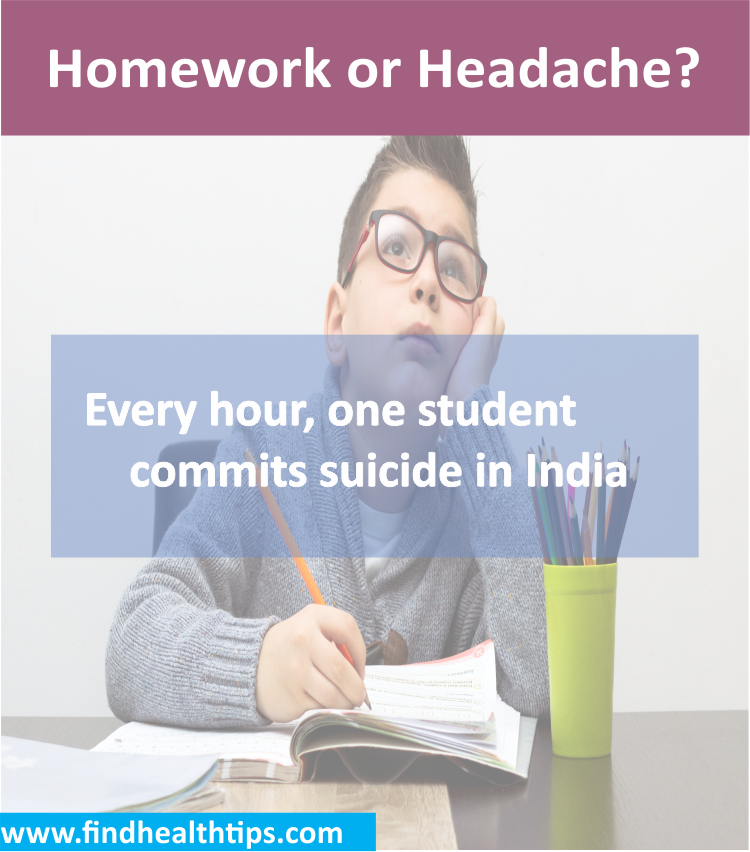 "Mom, I want to play" my boy whined again
"Son, it will finish in ten minutes" I try to encourage him to complete his homework despite knowing that it won't finish it in ten minutes.
I always wish that he could get some more time to rest after coming home from school but it is not possible with extracurricular activities classes after school. You must also have come across such situation as a parent or as a kid in your childhood. But the real villain homework is still alive and also giving a headache to our kids and us as well.
It may sound unpleasing to your ears but we all know it is an integral part of our education system. After all, we did it, our parents did it and every family member who has attended school has done it. So, if our child is practising the same thing then why it is bothering us.
So, if our child is practising the same thing then why it is bothering us.
There are several reasons for banning homework in schools but these are the most prominent reasons:
No impact on performance
According to a study by Organization for Economic Cooperation and Development (OECD), it was concluded that the extra time invested in completing homework has a negligible effect on a student's performance.
Moreover, many students do mistakes while doing their homework and if they don't have any support at home who could correct their mistakes they keep on doing their homework incorrectly. This incorrect practice of homework leads to poor performance causing depression and inferiority complex in students.
In a petition filed by students of KatyISD and other schools, it complains that the massive amount of homework is affecting their social life, increasing stress level and leaves no time for proper rest.
Overload for teachers and Parents
If you think that homework is a headache for students only then reconsider your perception. As a parent, you have to spend a time to help your kid in doing his/her homework, correcting them and get involved with them in completing their projects and activities. These things sometimes can irritate the parent and it further stresses out the student.
Teachers are also not spared as they spend half of their school time in checking the homework. Sometimes, they have to bring the copies to their homes if they don't get enough time to check them at school.
This overload stops them from improving their performance to benefit the students and build a frustration towards their underpaying job.
Less time for physical activity
The homework generated stress badly affects the health of students. As per brain scientists, proper rest and exercise are important for brain development and functioning but a burden of homework provides little time for students.
In this little time, either a child can rest or play.
Increases level of frustration
It leaves no scope for improvement
Ample amount of homework leaves no time to self-practice or improvement at home which leads to poor performance during exams. Recently, Akshay Kumar has also shown his concerned after depressive IIT student has allegedly suicide due to the overburden of education.
While motivating the people with his success story, whereas he had stated few intimidated facts – It is found that approx. 8 lac people commit suicide in a year around the world and 2.5 lac suicide cases are reported from India. The main reason stated for such cases are related to studies or relationship.
Ray of hope
Thankfully, little bit scenario is changing and education board is taking initiatives to reduce this burden on the shoulders of students.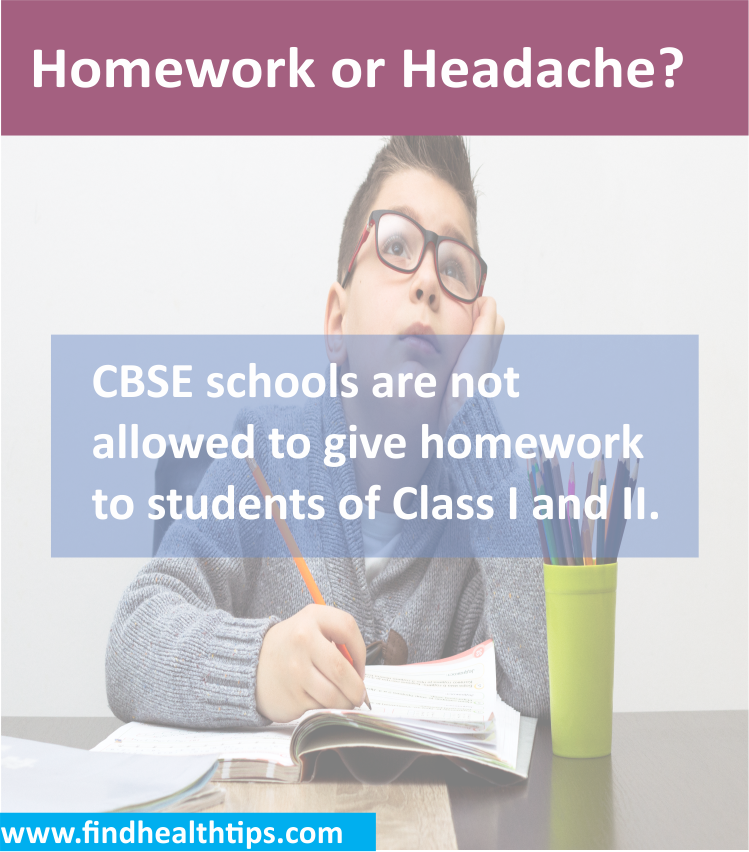 The Central Board of Secondary Education (CBSE) has asked all schools under its affiliation that they should not give any homework to students of Class I and II. It also suggested them to take measures for reducing the weight of school bag for a class I to VIII.
It can be done by not prescribing supplementary textbooks which are heavy, expensive and not easy to understand. Textbooks and workbooks should not be hard bound as it can increase their weight.
My take
It is true that this change is snail paced but the reformation has begun and we hope that our coming generations won't have to suffer due to the unnecessary practice and the focus will be on only learning not on completing homework.  Parents need to be more sensitive towards their kids so that children can move towards learning and not towards suicide.