Hair loss is one of the most common problems many men face in Canada. Hair loss is not limited to a particular age; it can start at any age and troubles the daily lives of most men. It can happen due to malnutrition, hormonal imbalance, stress, or genetics. No matter what the reason, baldness is not what any man wants.
Many men don't know this, but it can be treated or even reversed in 95% of hair loss cases.
Let's know what a hair loss treatment is and where you can get the best hair loss treatment in Canada.
Causes of hair loss in men
Genetic
Due to medications or excess of vitamin A
Deficiency of protein
Any illness
Stress
What is hair loss treatment?
Hair loss treatment means slowing down the process of hair loss and regaining the lost hair. Most of the men try prevention too. Prevention means slowing down hair loss on your own by maintaining a balanced diet, avoiding too much heat on hair, using a wide-toothed brush to comb, and avoiding twisting hair. In some cases, prevention works wonders, but if an underlying disease causes hair loss, you need to switch to hair loss treatment. Here are some:
Medication
The men who don't want to do anything on their scalp can go for medication to prevent hair loss. The Food and Drug Administration (FDA) recommends these two medications for hair loss:
Minoxidil (Rogaine)
Finasteride (Propecia, Proscar)
But its suggested to consult a doctor first and take these as prescribed by them. We'll tell you how you can get in contact with the best Canadian doctors.
Hair Transplants
Not every man wants to rely on medications to see results as these things take time. Hair transplants can be an option for them. However, hair transplants are considered surgery, and they can be expensive and painful. You might also require to take more than one transplant to see desired results. There are two famous hair transplant methods which are:
Follicular unit transplantation (FUT)
Follicular unit extraction (FUE)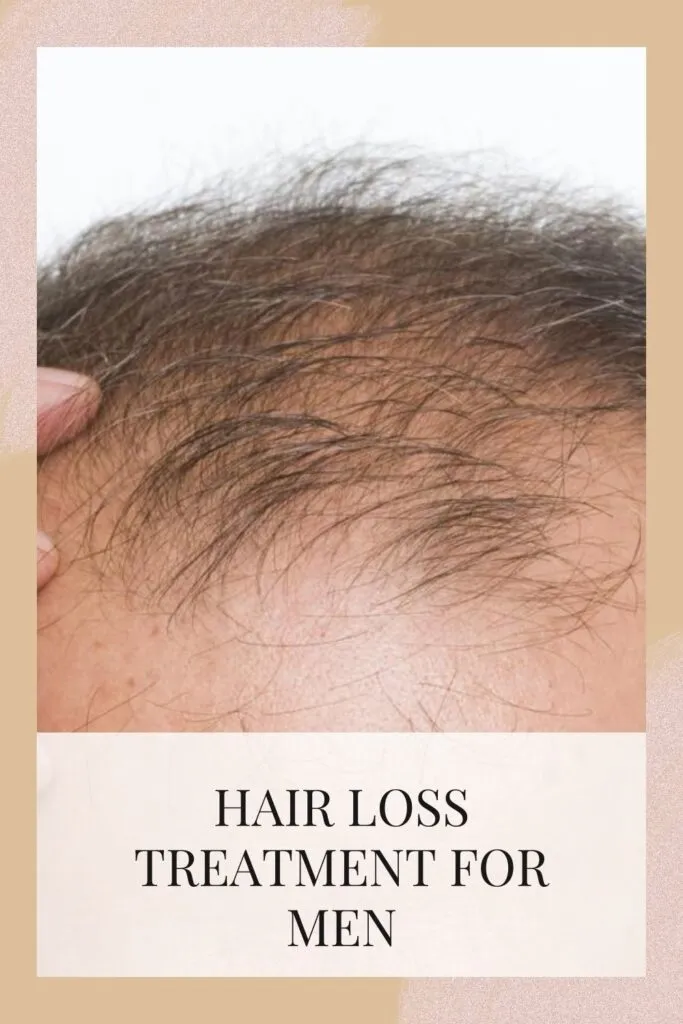 Laser Treatment
When hair follicles get inflamed, they stop regrowing, and Laser treatment helps in reducing this inflammation. However, there has not been much research that supports the theory of Laser treatment curing hair loss in men, so consult your doctor before you go for this.
Alternate options
If you don't want to go through the pain, risk of infections, and expensive treatments, alternate options are always available. Whether these methods will work effectively on you or not, it depends on person to person. However, there's no harm in trying these options as they are cost-effective and don't cause you any pain.
Coconut oil, peppermint oil, castor oil, rosemary oil, and olive oil treat hair loss by increasing blood circulation in the scalp. In addition, a good oil massage increases blood circulation and relaxes you.
Green tea is famous for weight loss, but its magical qualities also help prevent hair loss.
Where can you get hair loss treatment in Canada?
There are a lot of companies that claim to provide the best hair loss treatment in Canada. UPGUYS is a Canadian company that is a one-stop solution for all your hair loss problems. They provide medications only after connecting you with the best Canadian physician to make sure that you get the best medication.
If you already know that a certain medication works best for you, you can purchase it from them. But it's okay if you don't; they have a solution for that too. They have a network of licensed physicians with whom you'll be connected. Tell them your problems, and the physician will give you the best treatment.
All you need to do is fill out a simple questionnaire provided by UPGUYS. This way, they'll provide you with a physician for free that can help you the best. A consultation will be arranged at a convenient time provided by you. UPGUYS has helped many men prevent their hair loss, and you can be the next man!