You will get the freshest possible coffee when you grind coffee beans in your own home. This process helps you to produce great coffee with the best taste you can have.
But what if you don't have a grinder to work with? You don't have to worry as there are a few things you can do to grind coffee beans even when you do not have an actual grinder.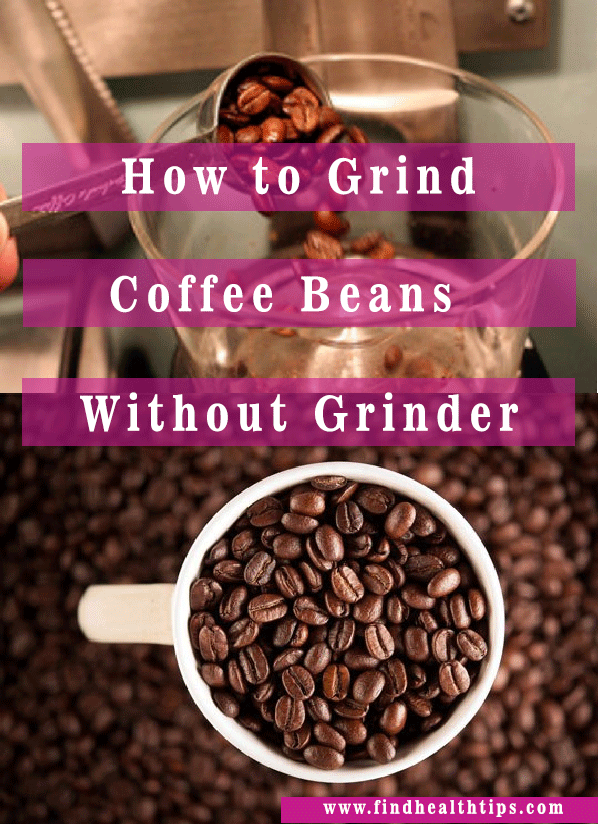 Mortar and Pestle
The mortar and pestle method has been used for generations as a solution to help people get the most out of their coffee. This would entail adding the coffee beans into a mortar while a pestle is used to crush the beans inside of it. The pestle would have to be used to crush the beans at the start and then to stir around the beans some more to get them ground further. This process does well with getting the beans to be crushed to the best possible texture.
Rolling Pin
You can use a rolling pin to grind your coffee beans, but this would require a specific process. To make this work, you must add your coffee beans into a plastic bag and then use a rolling pin to crush over them. The key is to roll the pin over the beans as evenly as possible to produce the best results. Also, keeping them in a bag is the best solution for ensuring that the beans are ground up properly and evenly without looking unusual.
Hammer
You have the option to use a hammer to grind your coffee beans. But you would end up producing a coarse grind in the process. It would be difficult to really get your beans to reach a fine texture if you just use a hammer to grind them up.
Blender
You don't necessarily have to use a grinder to get your beans ground up when you just look at how well a traditional blender can work. Adding your coffee beans into a blender can help as it will cut through the beans and get them into the finest texture possible. But this might also be a challenge to handle as sometimes the blades on a blender will not work as well as what you would get out of a grinder. The coffee beans will not be situated as close to the blades as what you would get out of a blender.
Knife
A large butcher's knife can always be used to cut your beans, but this will also produce a coarse texture when it is finished. You would have to also use a cutting board to take care of them this way. It would entail an extensive process that requires quite a bit of effort, but it will be worthwhile if you can take care of it the right way.
You might be surprised at how well you can get your beans ground up when you see what you can do with them in any case. Be certain to see how well you can get your coffee beans ground with all of these options.

Piya C is internet savvy health and lifestyle blogger. She covers beauty, relationship, diet and many more topics.#blogger #author

Want to connect with me? Follow me. I reply my every DM & tweet.