There are plenty of choices available for fitness trackers making it difficult to choose one. But when you come across Fitbit One Activity and Sleep Tracker, making decision becomes easier. It is compact, convenient with a screen to display results, and with wireless syncing with your favorite devices – computer, Android or iOS. Analyze the features and you would find that it exceeds your expectations and wins your vote. It is more special as the winner of Bronze Award for best fitness tracker and defiantly gives you a healthier choice.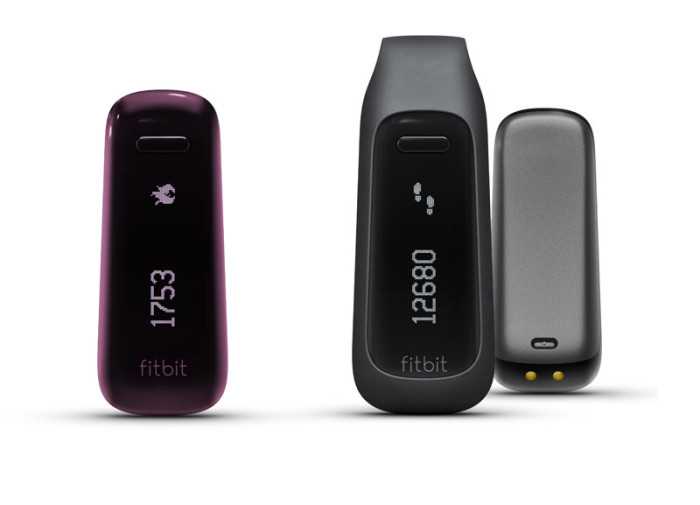 Buy Fitbit One Activity Tracker
This two in one device – activity monitor and sleep tracker – helps by counting your steps, stairs climbed, distance covered as well as calories burned. When you use it as a sleep tracker, it provides you with important data like sleep time, times when you were awake and overall score for quality of sleep.
Results are displayed simply by pressing the only button to repeat through displays. No need to press start for using the machine or beginning any specific activity. Also, it doesn't allow for any special control to differentiate between jogging and walking – it keeps measuring your steps.
On the market, Fitbit One Activity and Sleep Tracker is one of the most successful devices that offer lots of features users need. It remains coupled with the Fitbit.com platform for tracking the activity data that device collects. This can be availed through several apps for iPhone and Android. Also, there are some apps to couple the data directly with the Fitbit web app with the API available. However, the simplest method remains to access data using the commonly used compact devices like smartphones which allows seamless access of data. Users are attracted because it fits into their daily life with ease and too much comfort.
The device is compactly designed out of plastic and has a brighter LED display that is easy to see in any light condition. If you feel that your device would get scratches easily, then you need not worry with this Fitbit One. The clip is composed of stiff metal core to let it attach to any clothing, while the rest of the part features light weight rubber for easy usage. Overall, it is well-made and feels sturdy. The Bluetooth port is very small and comes out less than a centimeter in USB port.
There is one interaction needed with this device to activate sleep mode by holding down the button for a moment. Process has to be repeated when you are out of sleep. The night time monitoring happens in two ways – sleep or active. The data is displayed in blue and red graphs that provide information like how much time you took to fall asleep and the length of sleep, and you get this result in the form of sleep efficiency that is provided in percentage.
Important features:
Helps in tracking steps covered, distance travelled, stairs climbed and calories burned in addition to providing information like how well you slept and for how long.
Its silent alarm wakes you up without disturbing your partner
Allows you syncing automatically to your smartphone or computer via Bluetooth 4.0
Sets goals, track progress and get badges that you can use to share and compete with your friends
Android and iPhone compatible, no charges for using this functionality
Compact design that allows you clinging to your belt
Designed to be rain, sweat and water proof
Access data like weight, food and more on Fitbit website
Offered with one year manufacturer warranty
The downsides:
Users feel that the sleep tracking mode is not completely accurate, which they desire should be given a concern. Also, the device is good to be worn on clothing on wrist.
Final words:
Fitbit One Activity and Sleep Tracker allows you monitoring your fitness progress easily and conveniently. It offers an easy way to set and count goals, track your sleep pattern and measure your fitness. With data storage and compatibility with Android and iPhone, it also allows comparing fitness progress with friends. With its compact design, easy to use features and syncing control, it is a great option for any individual. Its average rating of 9.5 out of 10 ensures that it is a great device to use for fitness tracking.
What you have to say about this fitness and sleep tracker by Fitbit? Share your opinions to let others know more about this product.
Buy Fitbit One Activity Tracker