Post Pregnancy period is a time when a woman's body goes through several changes. Being pregnant and having the little one in your arms is probably one of the best feelings in the world but what comes after can ravage your body and skin.
A number of women after pregnancy period lose confidence in themselves because of the dull and tired looking skin. They feel less attractive and some even give up hope of getting back their earlier beauty.
However, there are various ways in which you can easily tackle the skin problems and get back your lovely skin easily and without wasting too much money.
Related Posts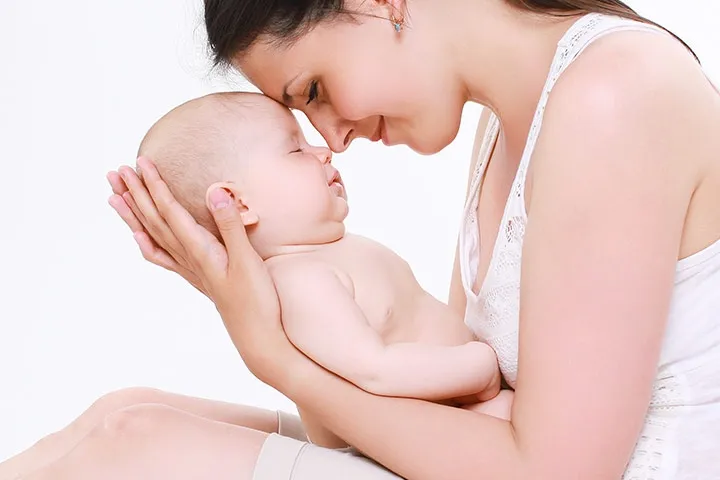 The common skin conditions that appear post pregnancy:-
Acne
Pigmentation
Stretch marks
Facial spider veins
Flaky skin
Read on to learn about the tricks you can use to improve your skin post-pregnancy:-
Acne
Hormonal acne which appears on your face during and after pregnancy is caused due to Skyrocketing progesterone and estrogen fluctuations. This increases sebum production and clogged pores which in turn cause the acne breakout. This acne can be severe or mild depending on the hormonal changes. They generally look like small, red swellings which are painful to touch. Although these don't stay more than a month but the breakout process can linger for a long time.
But, it can be easily dealt with the following treatment tips:-
Try out products with benzoyl peroxide which penetrates clogged pores and extracts impurities.
Tree oil can be used to reduce oil secretion and bacterial load on your skin.
Also look for a product which has willow bark extract (for example ayurvedic or herbal products). This contains active salicylic acid which controls oil and unclogs pores.
However, if you have painful, cystic acne, it may not go away that easily and you may have to visit a dermatologist for a prescribed medicine.
Pigmentation
During and after pregnancy, you will find dark patches on your neck, underarms, face or tummy. Although you may think that these will disappear after your baby is born but unfortunately, these remain for quite a long time. Around 30-50 % woman has this skin condition which is called Melasma.
Not only it forms dark patches on your skin but also makes those areas sensitive to the sun. The patches are darker on light skinned and lighter on dark skinned. So overall, it gives an unattractive look.
Here are some treatment tips for Pigmentation due to melasma:
Use sunscreen with SPF 30 generously all over your body. Don't forget to re-apply it while going out.
Look for products which contain kojic acid (seek guidance from your dermatologist about this), rice bran and vitamins C, E, and A. These help in brightening your skin.
You may use natural home-made masks of yogurt or buttermilk mixed with lemon or orange.
Apply fresh aloe vera on the patches every morning and evening.
Otherwise, you may also go for a non-invasive chemical peel technique which slows down pigmentation causing cells and causes it to peel away slowly!
Stretch marks
Almost 90% women have to face this skin condition at some point in their life but the post-pregnancy period is the most common time for women to acquire this skin condition. Stretch marks are generally unsightly, reddish-purple marks which turn white after some time and remains in that condition for a long period of time. It is generally caused due to poor elasticity of skin which gets stretched due to weight gain. These appear in the upper arm, thigh and abdomen regions.
Here are some common effective treatment methods for stretch marks:
Moisturize your skin daily. This makes your skin more stretchable and malleable and prevents the connective tissue from ripping.
Using cocoa butter as a moisturizer can help a lot.
Otherwise, you may go for dermatologist recommended technological treatments such as Microdermabrasion and Pixel Perfect.
Facial spider veins
Facial spider veins appear due to increased hormone levels and blood circulation. These cause the facial veins to highlight and it gives a spider-like an effect. These appear mainly on the face near the nostrils and cheeks and around the neck and upper body regions. Although, this skin condition isn't that serious and disappear naturally after 4-6 months but some women may need to go for further treatment to make them go away.
Treatment options for Facial spider veins:
Look for raspberry extract in your products. It is a bioflavonoid and a plant hormone rich ingredient which can strengthen vessels.
Use emollients like shea butter, olive or plant oils to keep your skin soft.
Flaky skin
Hormonal changes in the body post pregnancy can lead to moisture-sapped patches on your face. This happens due to decrease in lipids in the skin. You will notice sections of dry, red and flaky patches on the skin near your mouth, nose, and cheeks. However, unlike other skin conditions, this can be easily tackled by restoring moisture in your skin.
Here are some of the treatment methods you may use:
Use mild cleansers to reduce inflammation and dryness.
Use lots of moisturizers to keep the skin moisturized.
Don't forget to read the ingredient label and check whether they're fragrance-free, non-comedogenic and additive-free.
Protect your skin more UV rays with the help of broad-spectrum protection.
For raw areas which are dry you may use hydrating products containing natural lipids like shea butter or jojoba seed oil and for reddish patches, you may use products containing sea buckthorn.