Yes, you read that right. Cristiano Ronaldo one of the best soccer players and all over athlete is aging in reverse order. Even his coach Real Madrid also said that some of the biological tests have been performed on the player which indicated that the player is comparable to a 23-year-old person.
Ronaldo is playing the 16th year of Professional soccer and the guy is showing no signs of slowing down. He thanks his genes for the same. But his incredible fitness routine and his dedication towards the betterment of his health is what keeps him moving forward.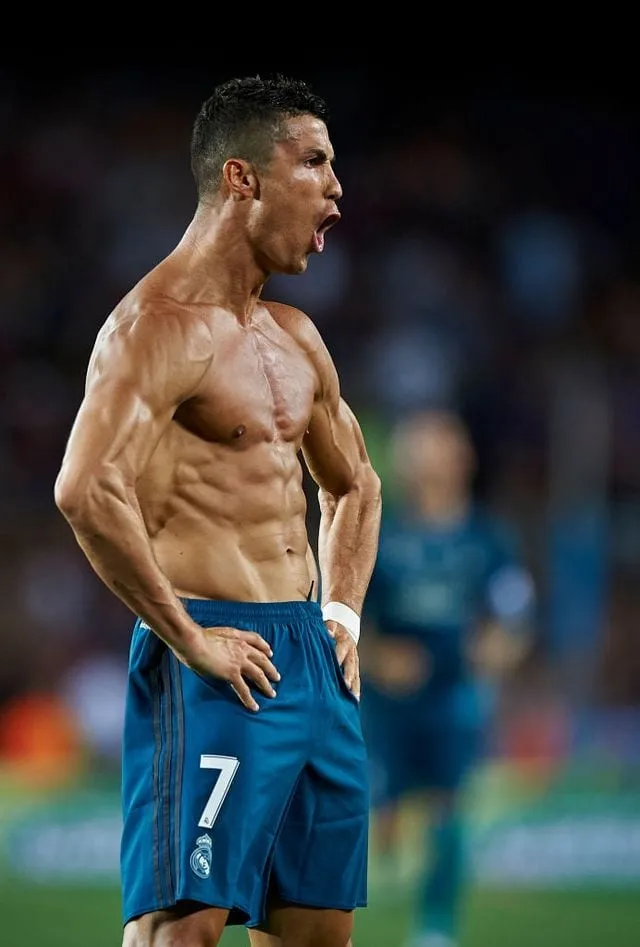 He is a total gym freak and undoubtedly he is one of the fittest man alive of all times. A well known Spanish Soccer journalist Santiago Segurola said
https://www.instagram.com/p/Bx-YwjwAKvt/
"He's not one of those players you see who goes out late at night, having dinner and drinks. He's always training, with the team or at home."
Ronaldo is 100% focused on driving his performance. Can you believe he takes an ice bath in the morning at 5 AM? One of his friends said
https://www.instagram.com/p/Byw8mAwA6fF/
"He's obsessive about taking care of his body. He takes care of his body as if it were a Ferrari."
His ab workout is extremely flexible and doesn't even require a gym for the same. He is one of the classic aging athletes for whom words like "Retirement" and "Past prime" doesn't even exist.