Ghar Ki Lakshmi Betiyann actress, Chhavi Mittal enters 40th week of her pregnancy, yes, pregnancy is a difficult topic and women who undergo it now that the last months are really difficult. And 40th week is when you have crossed 9 months already. So, you are at the heights of discomfort and uneasiness. And yes, Chhavi Mittal is going through the same right now.
Recommended Post
https://www.instagram.com/p/Bw8fvHyHQuC/
Chhavi who married television Director Mohit Hussein in the year 2005. Seven years later the couple got pregnant and in the year 2012 Chhavi delivered an angel baby girl. And now they are all set to take the leap with their second child.
Recommended Post
Breastfeeding in Public: Need of a Child or an Act of Vulgarity?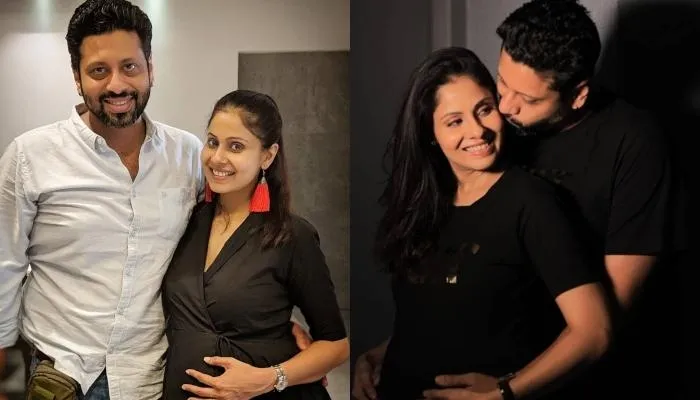 Chhavi was asked how about being pregnant for the second time makes her feel. She said "One can never be too prepared. No two pregnancies and babies are the same. During my first pregnancy, I had the liberty to quit my show and rest it out. However, this time around, I already have too much on my plate — my elder daughter and business. So, I haven't got the time to sit back and enjoy this phase."
https://www.instagram.com/p/Br6j8WLHuvF/
The actress also added that her husband is her pillar of strength here. She said "THIS MAN! A lot of you ask me how I do everything I do even in these last few days of my pregnancy. Well, everyday is not easy. Like yesterday, when walking 2 steps to the washroom was a challenge. Immense pelvic pain, back feeling like it'll break, the weight of the stomach pulling my whole body down, not getting the time to rest… Everything added up."
https://www.instagram.com/p/Bu-cFILnOt_/
The entire family including the elder sister is quite positive. The couple is feeling quite blessed and also the happy mother shares her pregnancy journey with her little one through her insta account.
https://www.instagram.com/p/Bw_ht3rH3np/
You will be amazed by her pregnancy positivity thoughts where she is a true inspiration for all the pregnant ladies out there.
https://www.instagram.com/p/Bw1mbn0nL46/
TO BE MOTHERS…Take it easy. The baby will come out at it's own pace.