Boob jobs have been ever-present in American popular culture dating back to the early 1980s after laws allowing cosmetic surgeons to advertise their breast implant services and credit cards became available. However, safety concerns have constantly dogged the procedure ever since Texas surgeons first successfully implanted breast enhancements in 1962. Since the first procedure, the Food and Drug Administration has prohibited using silicone implants and again reinstated them giving the industry a condition which was to monitor their effects on patients closely.
Highlights on Breast Implantation are as Follows: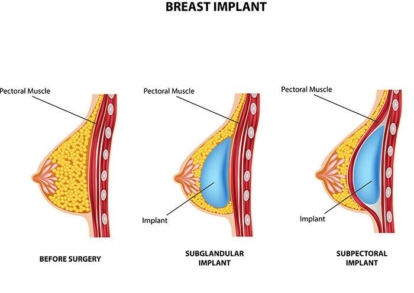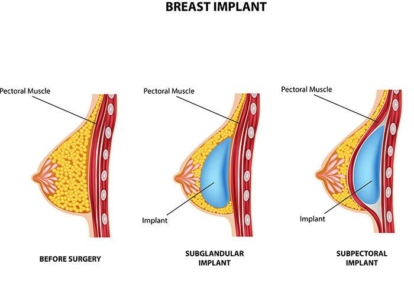 Sharp Scrutiny
Now silicone implants and saline-filled alternatives have come under FDA's lens again, and the reason is over possible links to a rare type of cancer. Also, there have been claims from patients that the procedure causes pain, autoimmune problems, and chronic fatigue.
In March 2019, an advisory committee constituted by the FDA conducted a 2-day hearing on the long-term complications linked to breast implants. The meeting resolved with the panel proposing that the FDA impose a rule requiring manufacturers to give clearer and simpler health warnings to all patients.
Although research has shown that breast augmentation is largely safe when done and maintained according to recommendations, the tens of thousands of female patients who blame breast implants for their health problems still show that serious problems can occur based on how the procedure is recommended, done, and maintained. 
Common Complications of Breast Implants
After surgery, patients will often require recovery time to enable the cut to heal and also for the body to adjust.
Common side effects of breast implants include:
Temporary pain
A feeling of tightness especially in the chest
Swelling and bruising
There are also potential risks to breast implant surgeries that you should be aware of. There are occasions where the operation doesn't proceed as expected or patients experience problems and complications afterward.
Recommended Posts
Below are the most common complications associated with breast implants:
Thick, conspicuous scaring that refuses to go away
Hardening of the breast tissues as a result of scar tissue that forms around the implant
Noticeable folds or creases in the implant
A rupture in which the implant leaks and which can cause small lumps referred to as silicone granulomas.
Infection that could require complete implant removal
Rotation of the implant inside the breast
Inability to breastfeed or produce breast milk that's lower in quantity than before you went for the procedure
The nipples experience nerve damage
Implant "rippling" if a thin tissue layer covers the implant and gets stuck on the surface of the implant
Not getting satisfied with the results, something that may require that the patient undergoes another operation Source
There are several effects of nerve damage. It can make the patient's nipples fell less sensitive, more sensitive, or in some cases, they may entirely lose feeling. For some women, the damage may just be temporary, but it's not uncommon to be permanent in others.
No Follow-Ups
The casual nature in which breast augmentation is usually advertised and talked about implies that it is no big deal to skip the lifetime of follow-ups. Patients can also suffer from a cultural attitude about cosmetic modifications.
Another potential risk that could be contributing to a list of recalled breast implants is that not everybody that puts breast implants is a plastic surgeon certified by the board.
State laws at centerforbreastreconstruction.com vary a great deal. If you are offering this service in your office, you only need a medical license to get started. There are untrained surgeons carrying out cosmetic procedures in high-volume but low-cost settings which can have deadly results.
Results Can Be Fatal
In February 2019, an article on the USA Today contained an investigation into a sample of Miami clinics in which female patients had succumbed to surgical complications.
Conclusion According to research, there were over 300,000 breast implant procedures in the U.S. in 2018, according to the American Society of Plastic Surgeons. This represents an increase of 4% from 2017. As popular as it may seem, it is also laden with deadly side effects.  Before you opt for this procedure, you need to know what might happen if things don't go on according to plan. Hopefully, there will be clearer and simpler warning signs about the dangers of breast implants.