Bodylastics 12 Piece Resistance Band
If you are looking for some alternative, which would help you to accomplish your fitness training needs at your home then resistance bands will surely prove to be a beneficial product for yourself. Resistance bands are now much widely preferred by the fitness trainers as well as by the fitness trainees from all over the world as the product might help you in many different ways such as losing weight, toning your body or building muscle.
Bodylastics 12 piece resistance band is a similar product, which will offer you great benefits in terms of your personal grooming session. Although there are many other similar other products available in the markets at comparatively cheaper rates. It is up to you to go through details before buying any such product. However, since bodylastic are in this industry for a long time hence they know what exactly is it that the customers need. Thus owing to the needs of their customers the company has launched this product.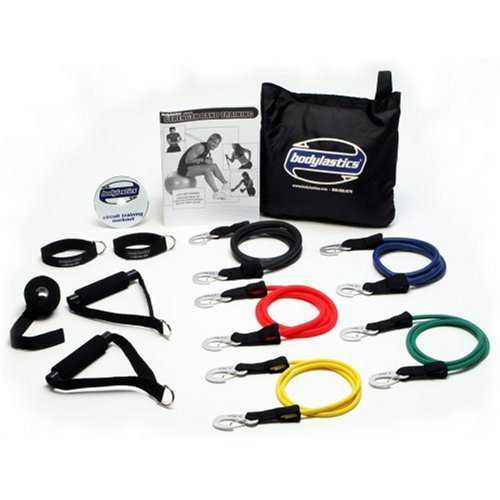 Bodylastics 12 Piece Resistance Band – First Impression
The best thing about using a resistance band is that you'll never get bored with it. One can experience several numbers of exercises with a single band just by changing body positions. Another thing, which fantasies most about the resistance bands is that these are easy to use, practically anyone can get benefit by using such product whether it be a teenager or an aged person.
Bodylastics 12 piece resistance band is no doubt one of the best products, which might come in handy. The whole gear of bodylastics includes several products with which you can practice a number of exercises even that the resistance level provided by the product is enough to make you feel at the gym.
It comes with stackable option i.e the resistance bands can be stack with one another providing a total resistance of 96 pounds. Well it was made possible as because the bands are made up of pure latex and as we all know more latex means more resistance. Thus you don't have to work about the kind of resistance this gear will provide to you. All you need to do is to get one for yourself and experience what it feels like doing heavy-duty exercises at home.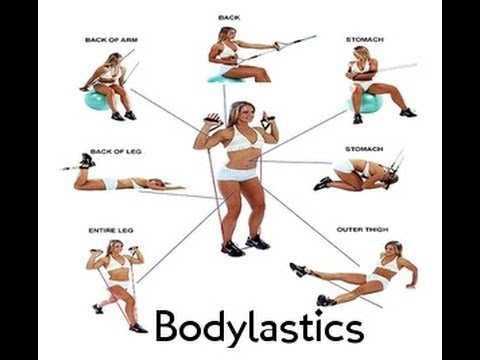 Buy Bodylastics 12 piece resistance band
# Components
Handles: 2 Piece
Door Anchor: 1 Piece
Ankle Straps: 2 Piece
Anti Snap Resistance Band: 1 Piece ( Yellow – 3 pounds)
Anti Snap Resistance Band: 1 Piece ( Green – 5 Pounds)
Anti Snap Resistance Band: 1 Piece ( Red – 8 Pounds)
Anti Snap Resistance Band: 1 Piece ( Blue – 13 Pounds)
Anti Snap Resistance Band: 1 Piece ( Black – 19 Pounds)
1 Instruction Manual
Pros :
Easy portability allows you to use the product anywhere you want.
Cheaper as compared to other similar products
One can practice hundreds of exercises with the use of such product.
Stack option provides you with much more resistance.
Cons :
The product might not prove to be a good one for those having allergies from latex.
Review
The customers of bodylastics 12 piece resistance bands from all over the world are not only satisfied with the product but they wish to recommend this product to these friends and family.