Recently, Yoga has prevailed around the world to maintain good figure and relax. For those love working out, clothes are important to maintain good exercise effect. Just like a Chinese old saying goes, good tools are essential things. If you feel troubled by clothing, the list mentioned below can give you idea about the latest and most popular suits. Go ahead and explore it.
1. LFEAN Female Midriff Gym Suit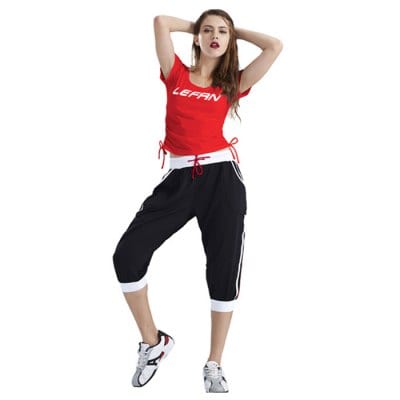 As one of the hottest brand in China, LFEAN has great popularity among yogis with its fancy material and cool style. This suit is multi-functional designed, whether in the gym or go out with friends, it makes you sparking.
Pros:
– It's made of PTT + taslon, so you will feel soft and comfortable.
– Draw cord design shows your waist line perfectly,making you look more sexy.
– Side pants pouch design, so convenient to put your items into it.
2. Xiaomi Fashion Bear Rabbit Short Sleeves T-shirt for Outdoor Sports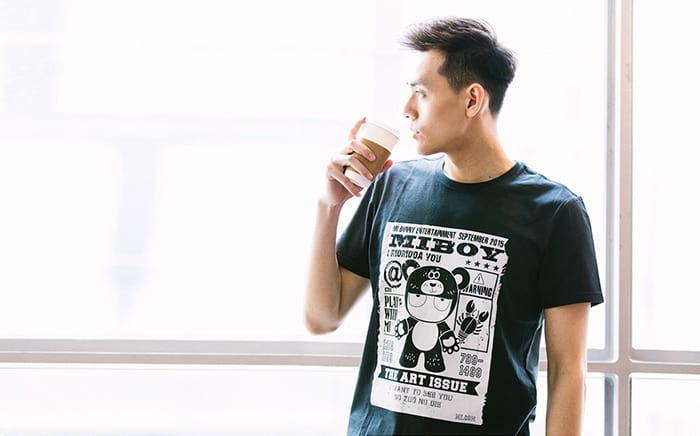 With Fashion Xiaomi bear and rabbit pattern, it's suitable for wearing in spring, summer and autumn. You can wear it whether climbing, cycling, leisures, or running. Besides, it's unisex, so a great couple look for lovers. For male, the shorts go well with the T-shirt.
3. Men MMA Shorts for Fitness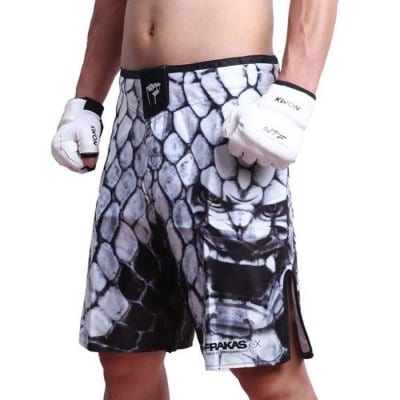 This shorts are designed for grappling and MMA. If you want to wear it in leisure time, it goes well with the T-shirts well. Besides this pattern, there are other special cool patterns. Just choose one you favor.
4. Original LI-NING Men Breathable Lightweight Running Shoes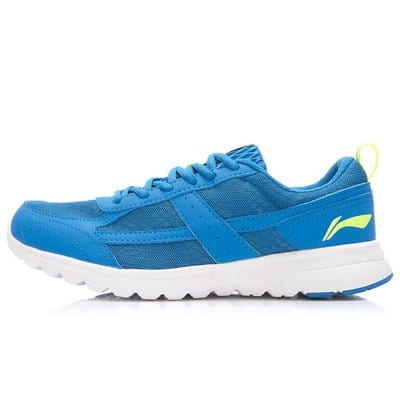 I've heard a word before that good shoes will take you to good places, so for runners, want to run farer and faster, all you need maybe is just one Lightweight Running Shoes.LI-NING,another super sports brand ,the whole design of the shoes reflects humanized spirits.
Pros:
Synthetic leather and fabric material for upper, durable to wear.
With mesh ventilation design, allowing air to circulate and help to keep feet cool and dry.
Rubber + EVA foam material for sole, anti-slip, durable and shockproof .
Crashworthy toe cap, better to protect your toes.
5.Original Xiaomi Mi Band 1S Heart Rate Wristband with White LED

Besides the apparels and great shoes, smart wearable devices have become a vital part of exercise. Every sports man is worth having a Mi Band 1S. Measurement of heart rate sleep management, call reminder, calories burned measuring, steps counting, distance recording, alarm clock are all it's functions. A proper monitoring of the heart rate helps us to lose weight and improve cardiorespiratory capacity more scientifically.

Pearl P. is a blogger, and creative writer. She has an interest in writing, social activities, money making and travelling. When she doesn't write, or blogging. She must be reading some stuff.