Hand blender is one of your best appliance in kitchen because it can chop, grind, whip, shred, slice and many more cooking preparations within few minutes. There are numerous blenders in market with different features like technology, operating modes, speed, motor efficiency etc. which can be quite confusing.
If you are interested in buying a hand blenders then you must keep few things in mind.
The motor of the blender must be powerful for easy and fast functioning.
It should take care of basic functions like chopping, grinding, stirring, beating, etc.
It must be from a reliable company and has extended warranty period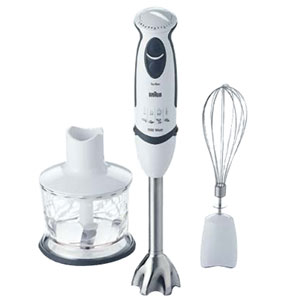 Here we have listed best 5 hand blenders of the year in terms of features, efficiency and price which you can refer for your blender shopping.
Morphy Richards HBCD SS 400-Watt Hand Blender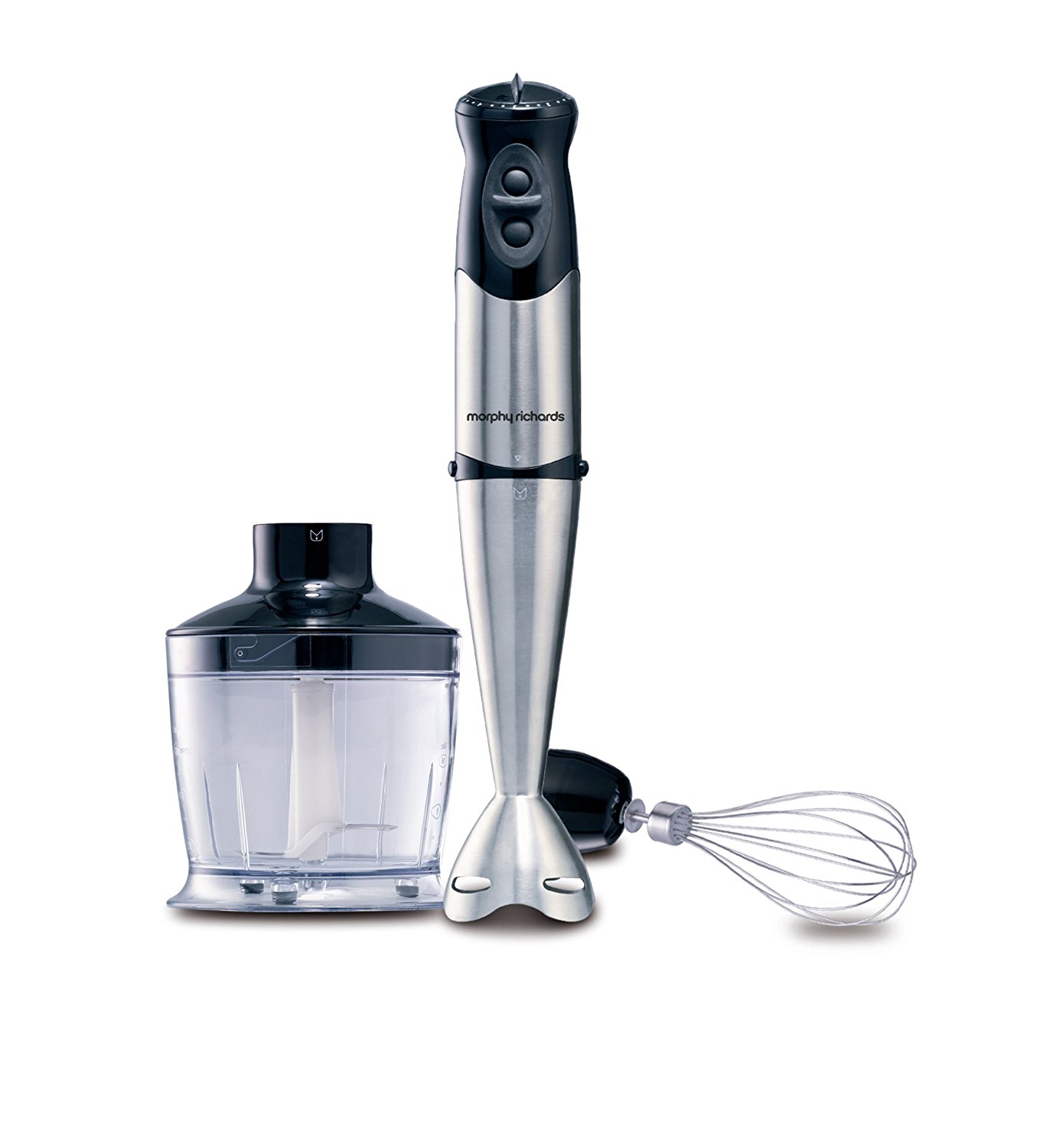 This powerful product can simplify your kitchen tasks like crushing ice, grinding hard ingredients etc.
Features:
3 speed settings
Comfortable and firm grip
Works silently
Easy to operate and clean
Comes with a measuring cup
2 years warranty
Philips Daily Collection HR 1363 600-Watt Hand Blender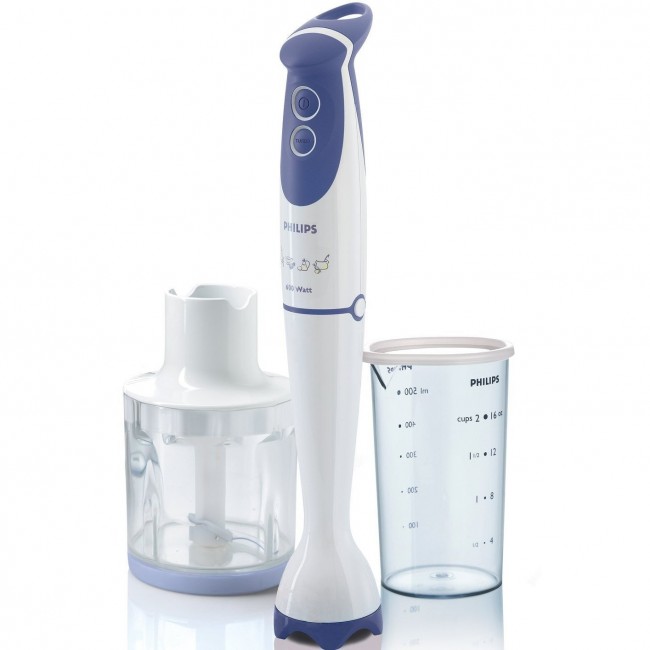 This product comes from a very reliable name and with its powerful 600 watt motor, it can easily take care of the tough ingredients like nuts.
Features
Plastic body including detachable bar
Double action blade and anti splash blade guard for unwanted spillage
Special turbo feature for hard ingredients
Soft touch grip and buttons for easy and comfortable operations
Measuring jar and chopping accessories
2 years warranty
Wonderchef 400 Watt Nutri-Blend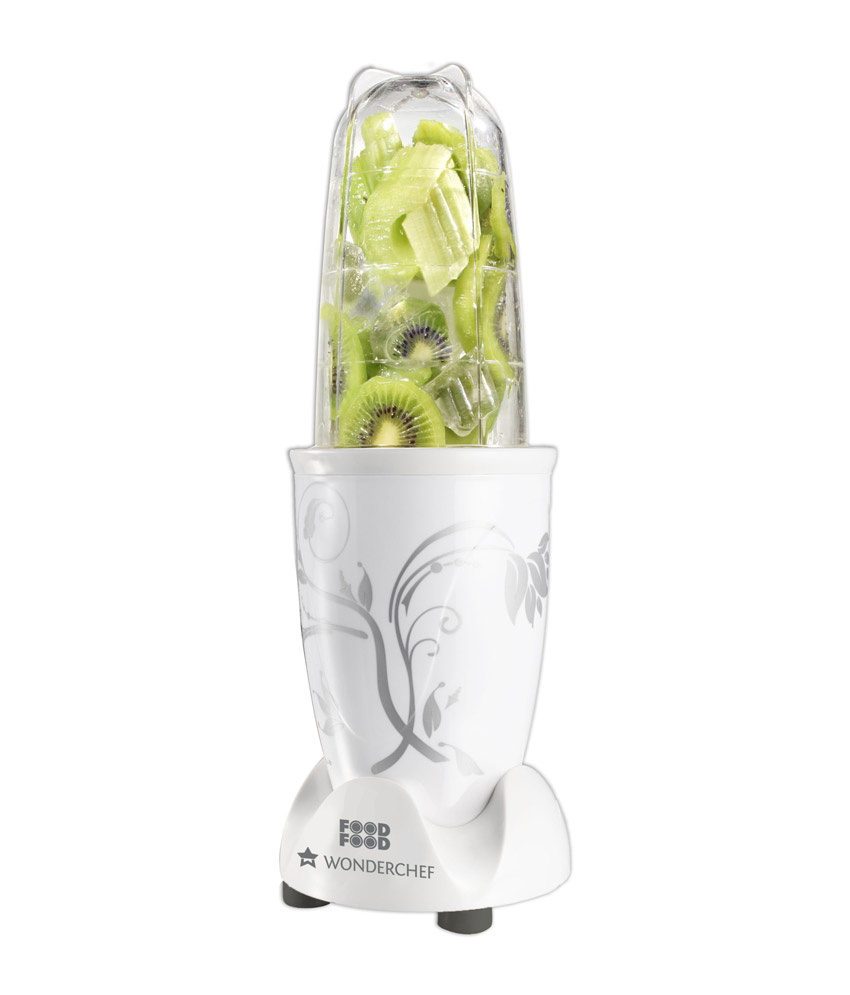 It is a bestseller due to its high speed functioning, great looks and easy operations. It can be use for all pre cooking preparations like chopping, cutting, mixing, grinding (even hard ingredients like garam masala can be grinded with ease) and many more.
Features
Beautiful look, compact and elegant design
Do most of the functions of a food processor
No buttons, push start functioning
Detachable and washable
Two interchangeable jars of capacity 500ml and 300ml
Two set of blades for grinding and blending
Rubber footing for stability
1 year warranty
Bajaj Majesty HB04 300-Watt Hand Blender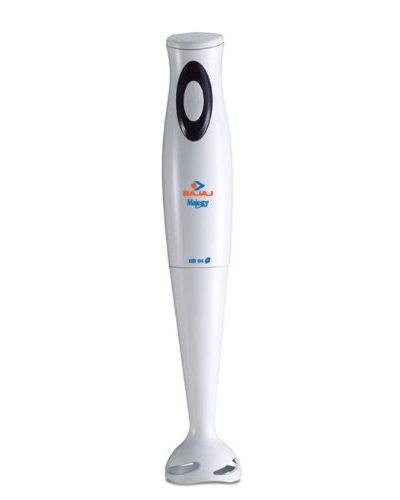 This light weight and multifunctional blender from Bajaj can make your cooking easy and enhance the look of your kitchen at the same time. It is easy to store and use as you can mount it on your kitchen wall.
Features
Simple design and easy to clean
Powerful blades for multiple functions like blending, chopping, kneading
Comes with a wall mounting bracket and measuring glass
Sharp and rust proof stainless steel blades
2 years warranty
Orpat HHB-100E WOB 250-Watt Hand Blender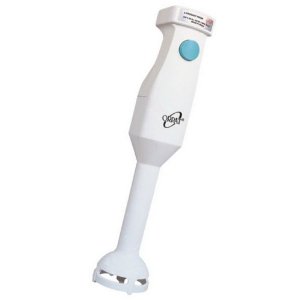 This is a suitable good quality product if you are on a tight budget. It is easy to operate with its comfortable grip and easily do your daily blending and mixing tasks.
Price: 799 INR
Features:
Plastic body with comfortable grip
Compact and wall mountable
Easy to clean
Sharp stainless steel blade
2 meter long power cord
1 year warranty