Sensitive skin is generally vulnerable to variety of skin problems itching, irritation, bumps, inflammation, flushing and skin erosion etc. therefore it requires more care than the normal skin. There are several factors like allergens, chemicals, excessive sun exposure, strong wind, heat and cold can evoke reaction in sensitive skin. It is true that if your skin is sensitive then you must take many precautions but it doesn't mean that you can't put on any makeup.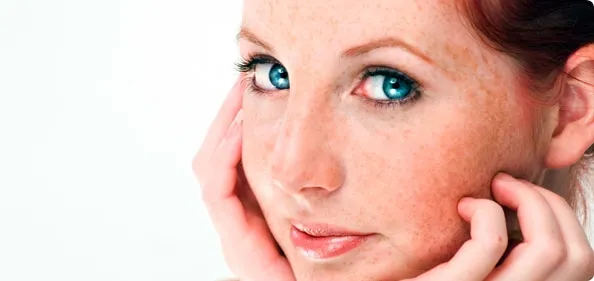 Here are top 8 precautions for sensitive skin which you must take while doing your makeup:
Related Posts
Use tester before purchasing cosmetics
If you like any beauty product then you should first try its tester and wait for a day to see if your skin accepts it or not. Apply the tester on your face, neck or wrist and if you feel any itchiness, irritation or redness then you should not buy that product. It is not good to compromise your health over some beauty product.
Check the composition
Prevention is better than cure and same thing is applicable in case of your sensitive skin. If you want to avoid any kind of skin reaction then look out for the some main ingredients like fragrances and paraben preservatives which are common causes of flare ups and irritation. You can also check the list of chemical ingredients used in cosmetics which are labelled as allergens for sensitive skin.
Keep a simple makeup kit
Since your skin is sensitive, you can't overload it with heavy makeup and variety of products. A gentle cleanser, moisturizer and sunscreen are necessary items for you. Besides that, you can use a mineral powder which doesn't contain any preservatives or artificial dyes. A foundation preferably silicon based can be added to complete your makeup without harming your skin.
Protect your skin from sun
Sunscreen is essential item for you as excessive heat can make your skin react which leads to rashes, burns, irritation and tanning. While purchasing a sunscreen, you must avoid ingredients like octinoxate, octylcrylene and oxybenzone. These ingredients can cause skin reactions. On the other hand, you can go for active components like titanium dioxide and zinc oxide which are suitable for sensitive skin. Always choose a sunscreen with SPF 30 or above to protect your skin from harsh sunrays. If your sunscreen has protection against both type of UV rays means UVA and UVB then you should go for it.
Avoid waterproof beauty products
Waterproof cosmetics may last longer but you need strong makeup removers to wipe off from your skin. These removers can cause rashes, itchiness and irritation in your skin. If you use a gentle remover then you have to scrub your skin which can cause redness and breakouts in skin. In case of eye makeup, always go for normal mascara and pencil eyeliner as the liquid eyeliner contains latex which is not good for your sensitive skin.
Moisturize your skin
Sensitive skin is more likely to dry therefore you must moisturize your skin day and night with a good quality moisturizer. It will replenish the moisture which is lost due to wind or pollution. Condition your hair and scalp with a quality conditioner to avoid dandruff because flakes from scalp can also irritates the skin and cause bumps on skin.
Clean makeup kit and tools
Maintaining a hygienic environment around you is very important for you. The same rule is applied on your makeup kit. You should clean your makeup brush and other tools regularly to avoid any skin reactions.
Get professional help
Taking advice from a professional beautician or dermatologist is the best step for your sensitive skin as they can explain you about the things causing skin reactions in your case. They will also advice you on things you must avoid and products you can use.