Dark circles under eyes are visible sign of stress, lack of sleep and nutrition in the body. It makes people ask different kind of questions about your health, personal and professional life which is quite embarrassing sometimes. If these dark circles are not treated on time then it can increase and make you look old.
There are many chemical based beauty products available in market to conceal these dark circles but it is not the right approach because it will only give you a temporary relief. It is important to note that the skin under our eyes is three times delicate and sensitive than rest of the facial skin. It means that even slightest stress, fatigue or sleep deprivation can make them puffy and tired.
Related Post
Dark circle reducing creams available in India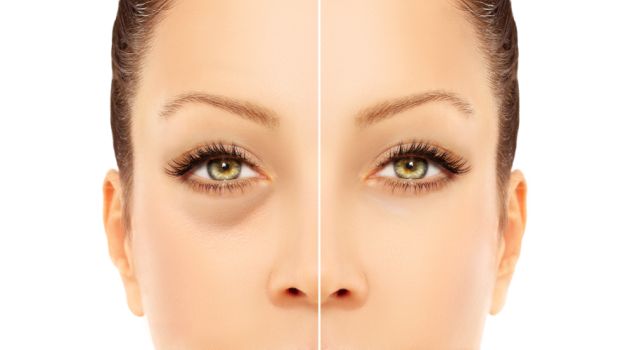 Here we are listing some natural tips to vanish dark circles. These are simple to use and very effective.
Oil Massage
Pigmentation can be reduced if the blood circulation is proper in the affected area. You can use natural oils to massage under eye skin.
Almond oil
This oil is rich in vitamin E which is very essential for skin care. Massaging skin with this oil can reduce the dark circles. Apply it at night and rinse it off in morning.
Coconut oil
This oil is rich in nutrients and nourish the under eye skin. It also makes the skin soft, remove fine lines and wrinkles. You can massage the virgin coconut oil under eye skin and leave it for overnight and rinse it off in morning. You can use this treatment daily for best results.
Cold compress treatment
If you have puffy eyes along with dark circles then soak a cloth in cold milk or cold water and place it over your eyes for few minutes. This treatment will constrict the blood vessels and reduce the puffiness. You can also put some ice cubes in a soft towel to treat the under eyes. Tea bags, cold spoon or frozen peas can also be used for this treatment.
Cucumber and potato slices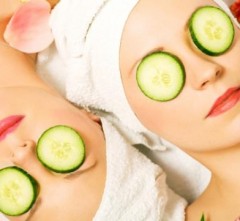 Cut thick slices of cucumber or potato and chill them for 30 minutes. Place these slices on your eyes for ten minutes. You should use this treatment twice a day for a week or more for better results.
Vegetable extract
Some veggies like potato and tomato have skin lightening properties. You can grate a potato to get its juice and apply it on the pigmented area. Leave it for ten minutes and rinse it off with water. Alternatively, you can use tomato juice to apply onto under eye skin. Let it dry for ten minutes before rinsing it off with water. Use this treatment daily for effective results.
Eye pads
You can soak cotton balls in rose water or cold milk and apply it as eye pads.  Keep it on for 15 minutes and gently rinse your eyes with water after removing the cotton pads. Use this treatment twice a day for a month.
Lemon juice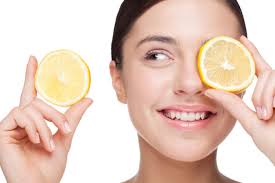 This is most popular skin lightening treatment and when it is combined with other natural ingredients then its effectiveness is enhanced. You can apply the lemon juice on the affected area and leave it for ten minutes. Rinse it off with water.
Alternatively, you can make a paste by mixing 1 tablespoon lemon juice, 1 pinch of gram flour, 1 pinch turmeric powder and 2 tablespoon tomato juice. Apply this paste gently under your eyes. Let it dry for 10 – 15 minutes and wash it off with water. Use this treatment 2 – 3 times a week for best results.
These tips can give early results if you sleep properly, drink 3 – 4 litres of water daily and eat vitamin rich food. Regular exercising and rest will also help in improving your facial skin. So, always remember to eat well, drink well and rest well for a glowing skin.