Most people these days are well aware of the importance of eating a varied diet in order to enjoy good health. Part of that is making sure you eat foods that contain protein, which is vital in terms of bone, muscle, skin and blood health amongst other things. Our bodies tend to need quite a large amount of protein so in order to ensure you are eating enough it is well worth knowing which foods are rich in it. It is also important to make sure you include plenty of fresh vegetables in your diet.
Find vegetables with high protein you can look forward to the best of both worlds: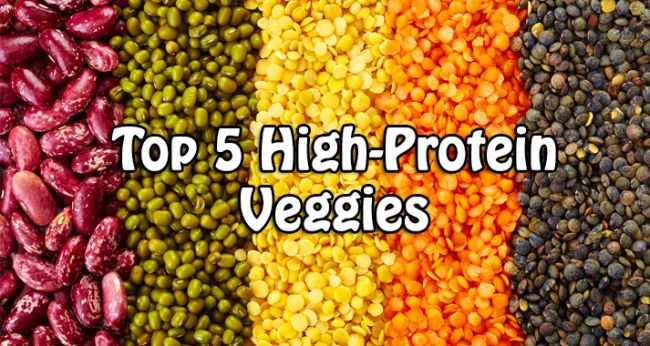 There are many different vegetables that are high in protein, so you won't struggle to find ones to suit your diet, tastes and requirements. You can then rustle up delicious meals packed with protein-rich vegetables for the whole family to enjoy. In order to make the most of protein-rich vegetables, try and use a wide range of different ones as part of your diet. This is because vegetables not only contain protein but also a wide variety of other valuable vitamins and minerals. By switching things around the using different ones day to day, you can enjoy getting more of the vitamins and minerals that you need in your diet in order to boost your health.
Delicious and versatile high protein veggies:
With so many delicious and versatile high proteins, vegetables to choose from, you will certainly never be short of choice if you want to up your vegetable intake as well as your protein levels. You can eat them raw, serve them as an accompaniment with the range of foods and recipes available at Morrisons; offering the best possible quality at the best possible prices and deals. Some of the vegetables you should consider if you want to add more protein to your diet include.
List of Essential Diet Friendly Food, Must Have in Fridge [India]
Peas: Peas are extremely versatile and many of us eat them on a regular basis and in a variety of ways. These veggies are great in salads, pies, soups, and much more. Also, of course, they can simply be served as an accompaniment with dinner. Not only are peas high in protein but they also contain a range of other valuable nutrients and vitamins, including iron, thiamine, vitamin A, vitamin C and vitamin B. So, if you want to enjoy a varied range of nutrients with your vegetables, peas are an excellent choice.
Broccoli: This is a vegetable that is very good for your health in many ways but also contains plenty of protein to incorporate into your diet. In addition to the high protein levels, you will find that this is a great way to enjoy a fat free veggie that is packed with vitamin C and vitamin K. Again, it is very versatile and although it is a popular vegetable accompaniment for main meals it can be used in all sorts of recipes and dishes as well as in salads.
Asparagus: If you are looking for a vegetable that helps you to lose weight by reducing water retention, asparagus is the perfect choice. It is also a vegetable that is rich in protein as well as vitamin K. In addition to this asparagus spears are packed with antioxidants and potassium so you will be able to look forward to a whole host of health benefits when you serve these greens up for dinner.
Spinach and kale: Both similar in terms of appearance, both of these greens have become known as super-foods for their rich antioxidant properties. In addition, they also provide you with a great source of protein as well as a huge variety of other minerals and vitamins. You can use these in a range of recipes so you will find it easy to enjoy the protein levels and additional nutrients of these popular greens.
Mushrooms: Love them or hate them, mushrooms are extremely versatile vegetables and can be used for everything from the great British breakfast through to starters, stir fries, soup and much more. They also have various nutrients that help to boost the immune system making them an excellent choice. While many people fry mushrooms, you can enjoy a more healthy option by grilling them with a drizzle of oil and even a sprinkle of garlic. You can also chop them up into salad, create a wonderful garlic mushroom starter, or even stuff them and bake them for a simple, healthy meal.
The great variety of protein rich vegetables means that you can create all sorts of dishes to suit a wide range of tastes. Also, bear in mind that you can also use protein rich vegetables for soups and smoothies, so if you don't want to spend time cooking simply chop and blend for a delicious protein packed vegetable drink or soup.