Falling in love is supposedly one of the most wonderful things you can experience. And every time it brings in a different kind of joy, a different kind of excitement in you. In every relationship, lovemaking amplifies the love and excitement for your partner and that is why it becomes satisfying, gratifying and fulfilling.
Couples in love do all sorts of things that are unique and can be quite strange at times too. Now even when love and lovemaking are unique and personal to each couple there are certain things that can pose to be a threat in disguise for the relationship too. A lot of times you do certain things maybe out of your habits that can offend your partner. So there are many mistakes couple do after sex.
Although it is definitely not done intentionally, but repeated occurrences of these habits can actually prove to be fatal for your relation goals. It can be a habit of your partner that put you off or it triggers off more when it is done right after a passionate session of lovemaking. A lot of couples do certain horrible things after their love making that can put off their partner's mood right away.
Related Posts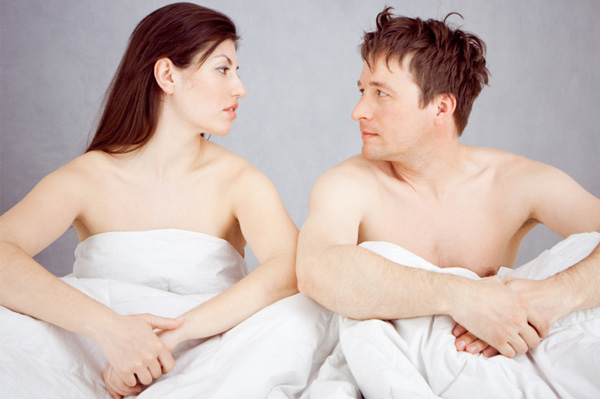 So, if you are in a relationship and wish it to go a long way then you need to take care of these 5 things:
Falling asleep right after sex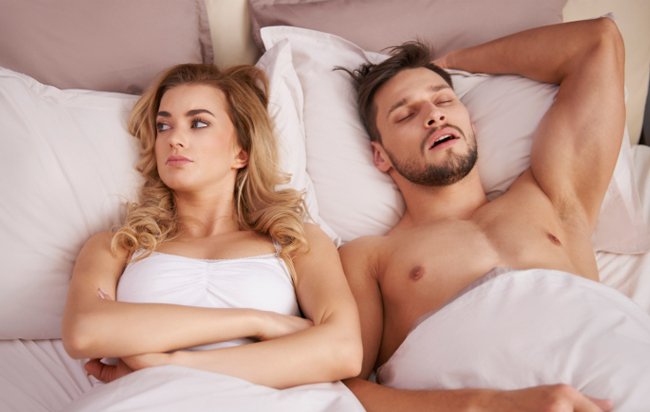 So, you had a fulfilling session of some hot and steamy sex with your partner! That's incredible and you should do more of it as it will certainly increase your love for each other and make the bond stronger. However, do you feel very sleepy just after having sex? Well, if so then you need to act fast and get this habit out of your system. Making love with your partner takes both of you to a different level of intimacy that you share among yourselves. It is quite understandable that sex exhausts you, especially if you are a guy who plays the most active part in love making most of the times. After a release, you certainly feel like falling asleep right away but this can be a huge turn off for your partner. The best way to tackle this situation would be to cuddle your partner and caress her until you both fall asleep. This will make her feel attached to you even after the session is over and she will feel extra special.
6 Inconsiderate Things You Absolutely Must Never Do Just After Sex
Related Post:
Sleeping separately post-lovemaking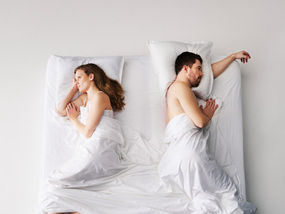 Sleeping separately? After sex? Well, it is an absolute no – no as this is just not acceptable, especially for the ladies. Girls love to cuddle after sex and if you are in a habit of sleeping alone and leave her after a passionate love making it will only ruin the chance of a long sustained relationship. It leaves a wrong impression on your partner and that is something which is not really going to help your relationship. So, always make sure that you are staying with your partner in bed for the night after you have sex. Leaving your partner and sleeping in the other room will only make you a selfish brute and convey the wrong message that she is just your need and not your love. So, cuddle together and have the best romantic night with your girl after having some steamy sex.
Getting kids on bed
So you are having a special night with your partner! Now that is awesome! But have you made your plans well? If you are having babies it is always best to tuck them off in bed before you start of your sexy soiree with your partner. A lot of men get put off by women who would bring in their kids to bed just after having sex. This shows that you are not at all interested in your man and don't seek his intimate love. So don't be a spoilt sport and plan it well to make the love making session undisturbed and super special. Moreover, it is not healthy to let your babies sleep on the same bed where you were having sex with your partner. So think about it and be the fun!
16 Fun and Unusual Places to Have Sex That You Might Not Have Tried Before
Calling a friend
Well, this is a put off for both men and women. You just cannot call up a friend and start chatting immediately after having sex. Lovemaking does not end with a release. But it stays on till you both are asleep in each other's arm. This is the real essence of love making; it's not just an act but a feeling, an experience. When you call up a friend just after making love you are actually ignoring your partner's presence and eventually insulting him or her. Even your relationship goal takes a back seat as your partner starts feeling insecure with this behavior of yours. When you are with your beloved, dedicate those moments to him or her only and forget about anything else. Remember loving someone and being loved in return is a bliss that not many can enjoy.
Reading a book
We know you love to read. But can you simply start reading a book just after you have finished love making? Well, you cannot! That would be really selfish of you if you do so. It would mean that you are ignoring your partner and that is definitely a turn off for your relation. Your beloved wants your company, love and pampering right after you make love to him or her as that makes the person feel special and consider your relation to be blissful. So, live that moment with that special person for the night and leave everything else for the next day. Checking your office emails or going through the latest news can be put on hold for the night, right?
https://findhealthtips.com/casual-sex-dangerous-psychological-impact/
Though to some people, it does not really matter how strange things their partners do as after all for love it is the soulful elation of spirits that matters. But love involves a lot of behavioral gestures that need extra attention. The above mentioned 5 horrible things that couples do after making love not only turn their partner off but also sometimes make him or her get hurt or disappointed. So, it is important that you take care of these small yet important issues in your life and make your partner the happiest one.