"Eyes are the windows to the soul" which is absolutely true. When somebody look at you, the first thing which catch the attention is your eyes since it express about you more than words. So why not enhance the beauty of eyes and make them more attractive?
With some simple color and stroke on your eyes you can make them amazingly attractive and beautiful. Mascara plays a very important role in your eye make-up. Whether you wish to flaunt dark and curvy eyes or simple dreamy eyes, the only thing you have to do is apply some mascara on your eyes!!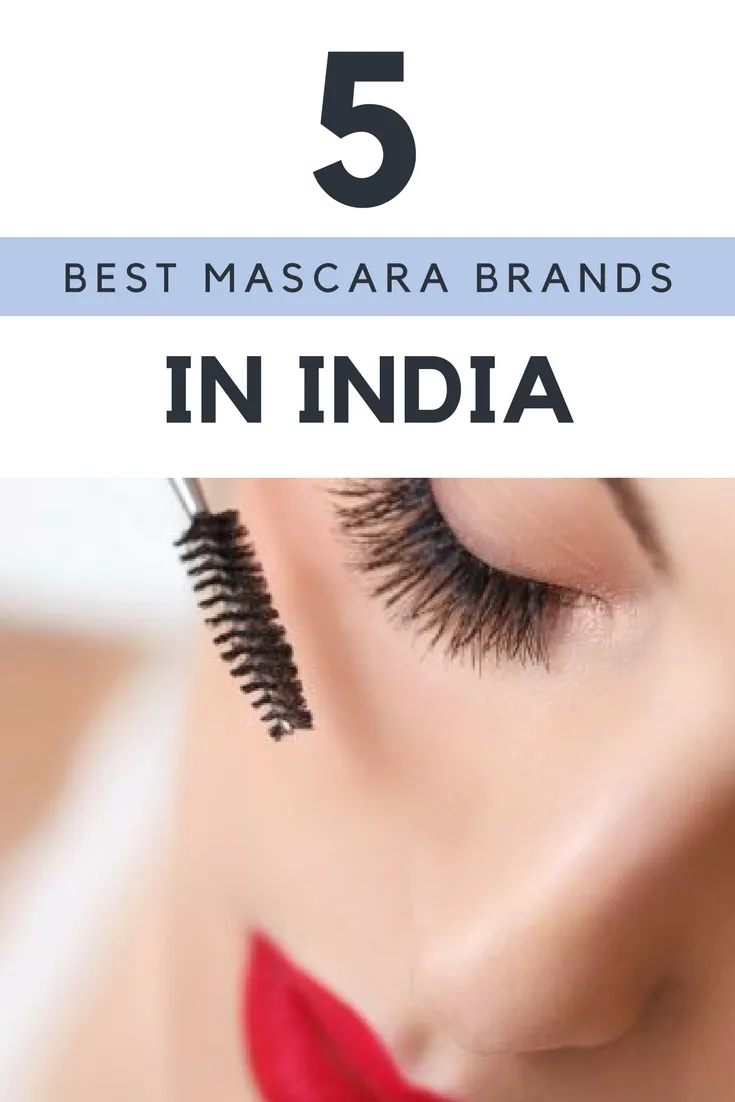 Here, we have brought you the list of best 5 mascara brands from where you can choose the best one for you!!
Maybelline Colossal Volum' Express Mascara
If you looking for an affordable but good quality mascara then this product will surely win your heart. Maybelline's Mascara is not only smudge free, long lasting, volume adding but it is also available in both waterproof and non-waterproof versions!! It gives your eyes that brighter spark and volume formulation. Since, it is smudge-free and clump free, it is also easy to remove. You can easily get that desired effect only in one stroke with Maybelline's Express Mascara.
Lakme Eyeconic Curling Mascara
Lakme is among the most famed make-up brands in India and it also has some of the best Mascara products at affordable prices. Lakme's Eyeconic Curling Mascara became a hit within a few days after its launch. It provides long curly lashes which make the eyes look bigger, brighter and attractive. Its addition, it is waterproof, smudge-proof and easy to remove which makes it more desirable. However, it may not be that long-lasting compared to other good mascara brands available in the market.
Oriflame Beauty Wonder Lash Intense Mascara
Oriflame Intense Mascara gives your eyes an amazing jet black effect in a single stroke. It contains carbon pigment which helps in giving volume to your curls. Moreover, it is also long-lasting, smudge-free, clump-free and smooth. So, if you are looking for mascara which gives you darker shades and available at an affordable price then you should try out this product for sure!!
L'Oreal Paris Volume Million Lashes Mascara
Do you wish to get an 'all-in-one' effect with a single mascara to make your eyes look attractive and perfect? Then you should definitely go for L'oreal Paris's Mascara!! It gives your eyes smooth length, curves and volume in one go!! For this unique 'all-in-one' mascara effect it comes with a specially designed applicator which is easy to handle. Its amazing waterproof and smudge free features (even in the rain) gets it in the list of best mascaras. The only turndown is its high price compared to other brands, but when you are getting so many advantages in a single product then it's not an issue, isn't it?
Revlon Grow Luscious Mascara
Revlon's Luscious Mascara is a perfect option for you if you are looking for the darkest shade of black. The deeper and darker the color of the mascara is, the more attractive the eyes look. Revlon's Mascara does the same; it helps your lashes look voluminous and beautiful. The additional features like long-lasting, clump-free and waterproof make this product one of the best Mascaras in the market. So if you are in search for mascara which helps you make your eyelashes dark and hypnotizing, then this is the one you were looking for!!