Even though dark brown hair with highlights has great volume and enhanced dimension on its own, you should consider adding a pop of shades with bold or light highlights to change it from mono-dimensional brunette hair to a multi-dimensional masterwork.
In this article, you will learn various tricks of balayage coloring that will really help you and inspire your next styling.
Check out these fantastic dark brown hair with highlights ideas and get shade inspired!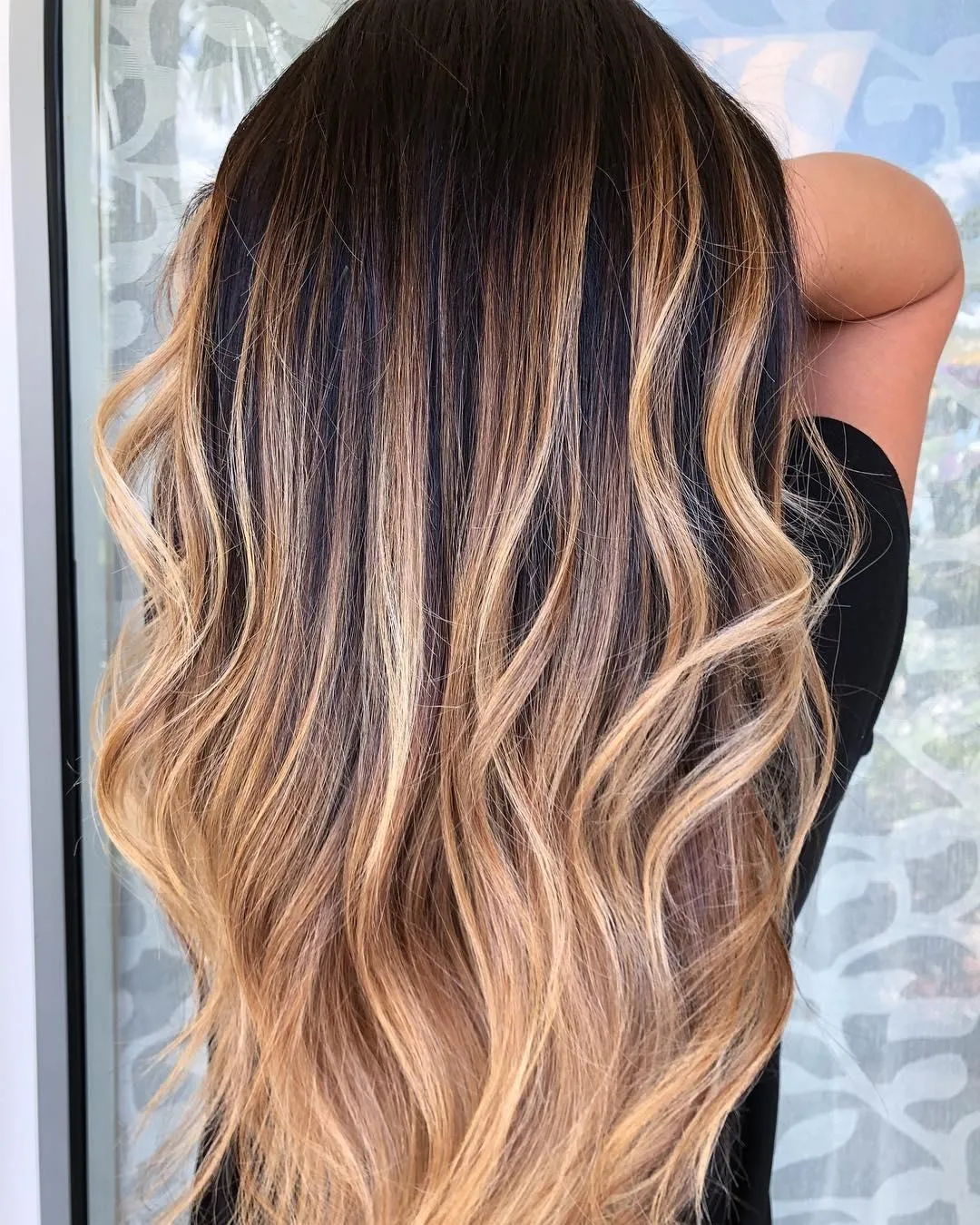 Dark Brown Hair with Highlights
This is defined as a bohemian, beach waves brown hair with highlights. It incorporates natural colors accentuated by baby light highlights. It works on most hair types from curly to straight and thick to thin. It also looks great on different hair textures. Can be tailored for the ladies who love a little bit of pop color.
The dimension of this look makes it stand out among many other haircuts. The light tresses pop superbly against the dark base. It looks great on most women as long as they are ready to keep the color.
Dimensional Grey Highlights
This is a dimensional gray balayage hair. The best feature about it is how it changes from darker to light hues perfectly. Generally, balayage is an ideal hue for the low maintenance as all you need are some touch-ups every four to six months. However, you may need more maintenance if you go for silvery colors. Anyone can rock this haircut regardless of their hair type or skin tone.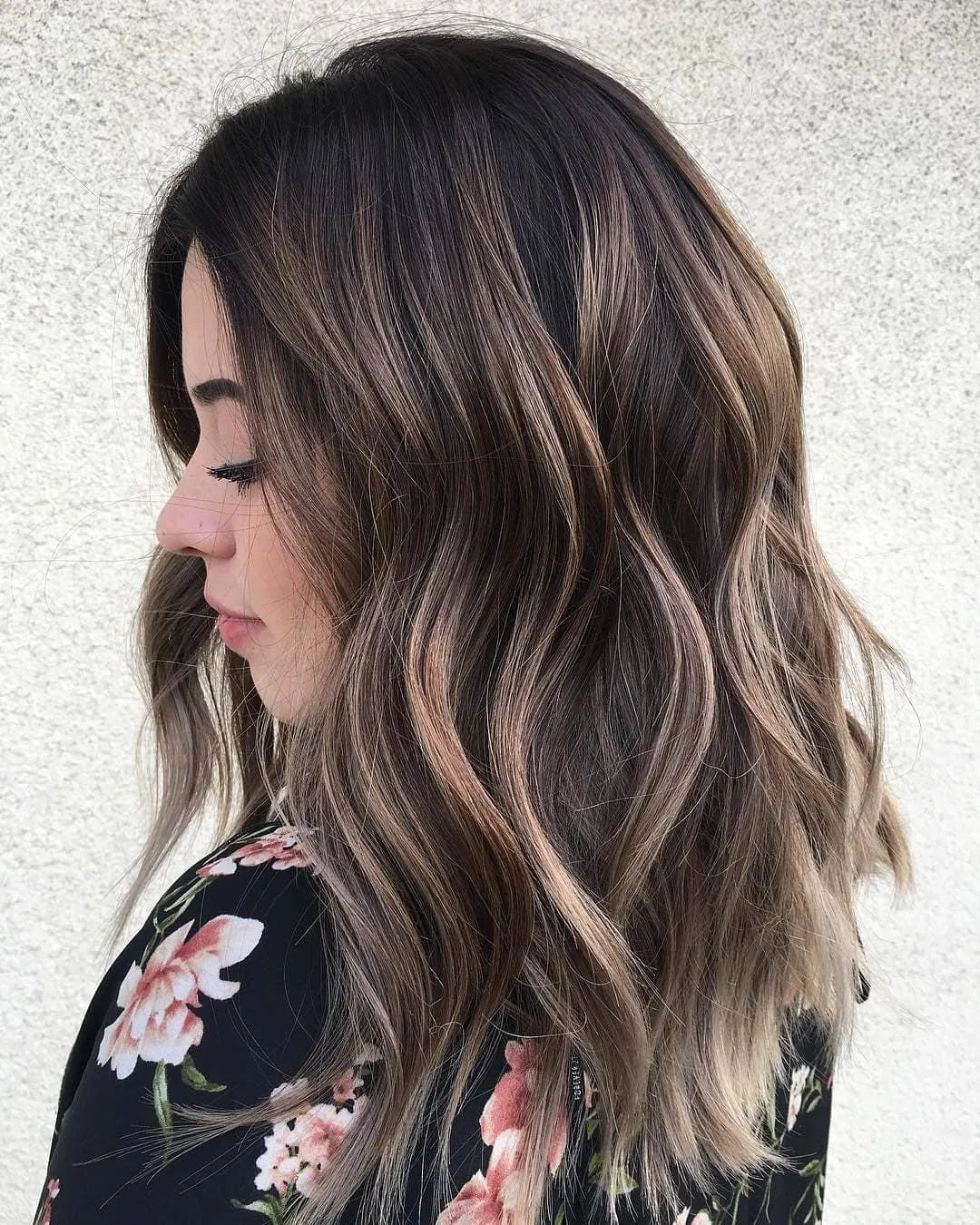 This hand-painted light brown hair with highlights allows ladies to experiment with brighter colors without regular upkeep that comes with most traditional highlights. The favorite thing about it is the beach curls that exceptionally reveals the dimensional tone. It is the best style and color for women looking for a hustle freestyle. Beach waves are the most preferred styles for ladies who want a quick style that can stay put from day to night.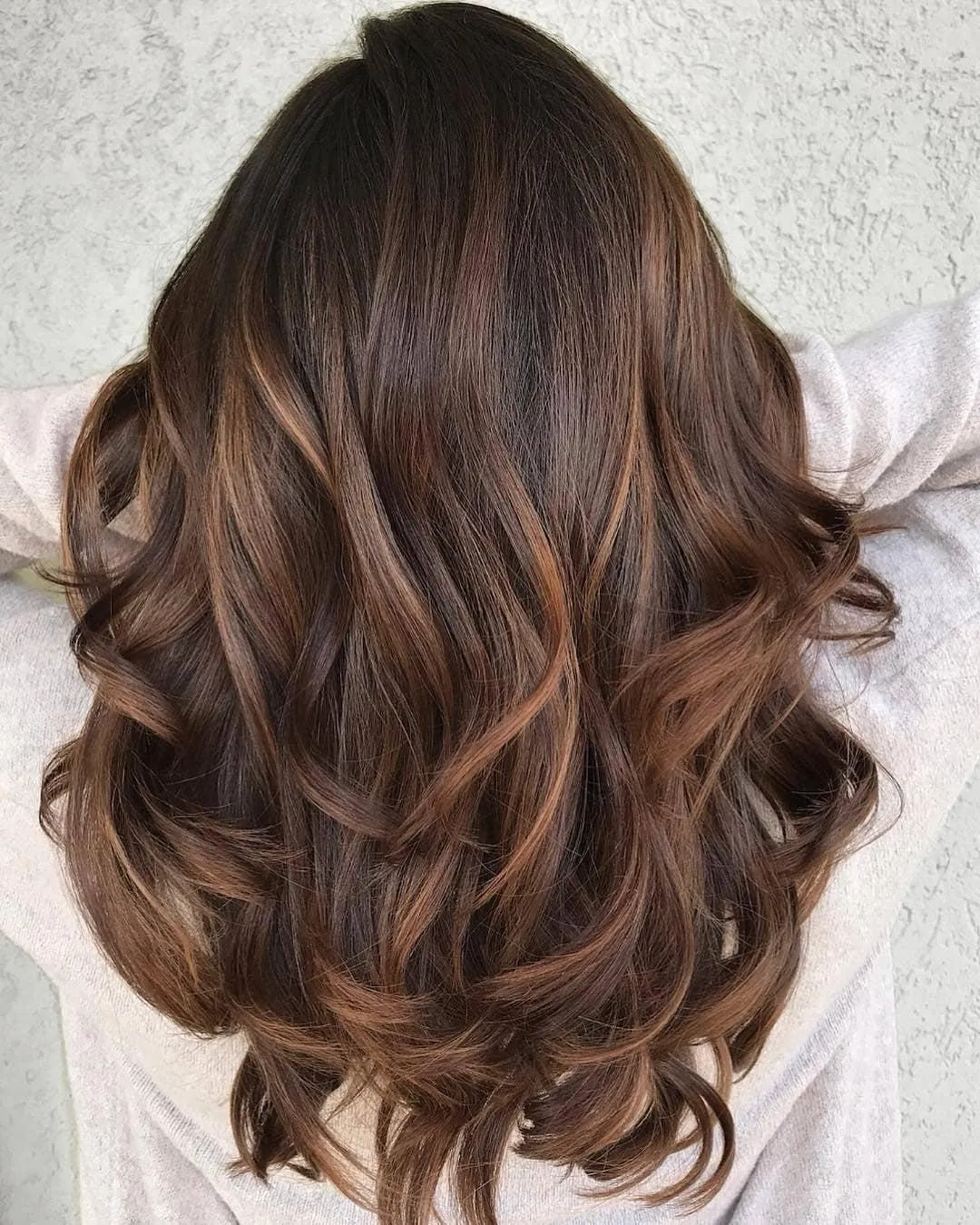 Rich Copper and Violet Accents
We find ourselves loving this look since the roots are natural and the vibrant ribbons of shade glow beautifully. The dramatic copper highlights and rich violet hues create a spectacular combo. These vibrant colours can be worn by any lady who likes a dynamic and outgoing look. However, depending on your hair texture, the results of the shade used will vary greatly.
Short Bob with Highlights
This look is timelessly fun. You will always get it right if you consider a classic bob, and throwing some caramel hue to brown hair with highlights creates an overall dramatic style.it is a perfect look for ladies with fine to medium hair and will look great when worn for professional settings. You can customise the colour to rock different shades such as violet, copper or caramel accents.
Dimensional Bronze Highlights
This look allows for women with dark hair to create some gorgeous brightness, with the minimal upkeep of the traditional highlights that begin at the scalp. This rooty balayage looks great on all women regardless of their hair or skin tone. It is very low maintenance which is good for all lifestyles.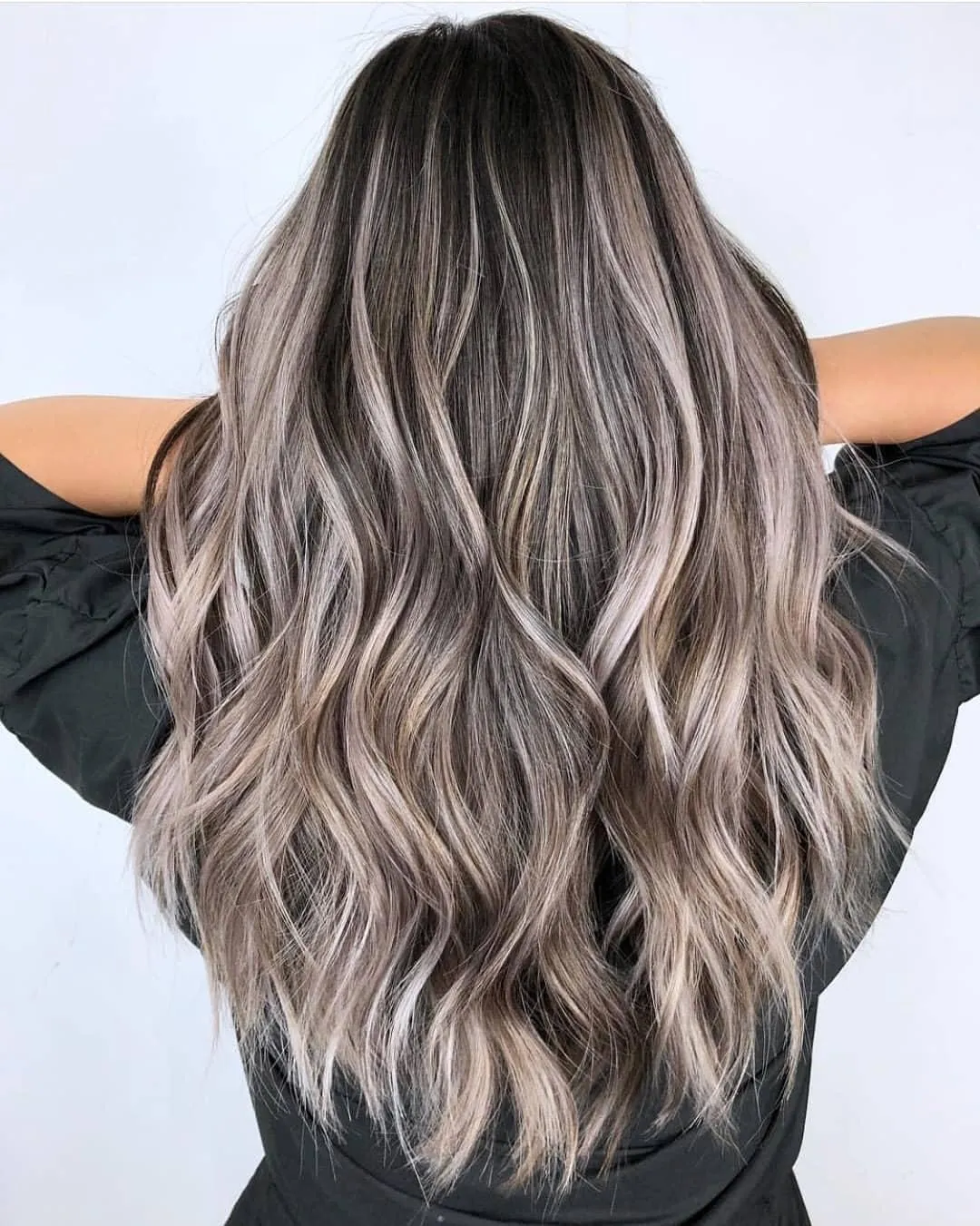 This is a sleek caramel balayage. It is the best color for ladies who want to add dimension to their hair. It looks great on most skin tones. We recommend it for all ladies who want a low maintenance hue as this will look lively for many months.
This is a sexy and subtle look. It has a very simple and dramatic flow. It is effortless to style, yet very elegant. We recommend it to any lady who wants a different style, but he's afraid of taking a step. Ideal for the women on the go who don't have to be flashy, but simply a subtle change to look beautiful. It is a natural cut that is also easy to manage, and as opposed to very dramatic blondes, this color is easy to change to. It looks great on all eye color and skin tones.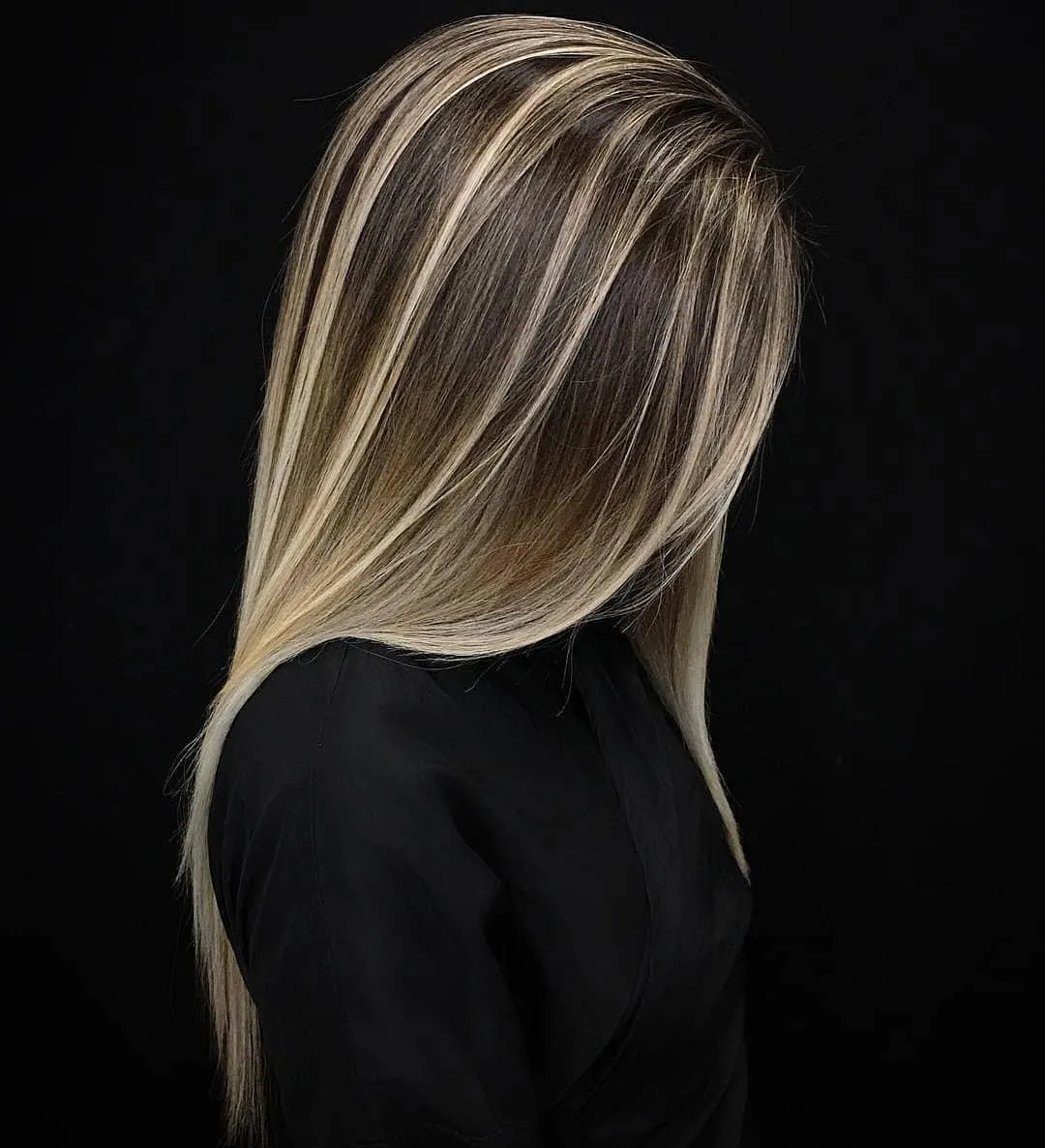 Pink Strawberry Highlights
This is a berry-toned color which is an excellent fall transition when you are choked with the blonde highlights from summer. It is fun and trendy, and can also be appropriate for an office. We like how it fades and change into a stunning pastel. Any lady from blonde to brunette looking for a fun style would rock this look. It matches olive and neutral undertones. However, this is a high maintenance color that will need to be recreated every four to six weeks to keep its boldness.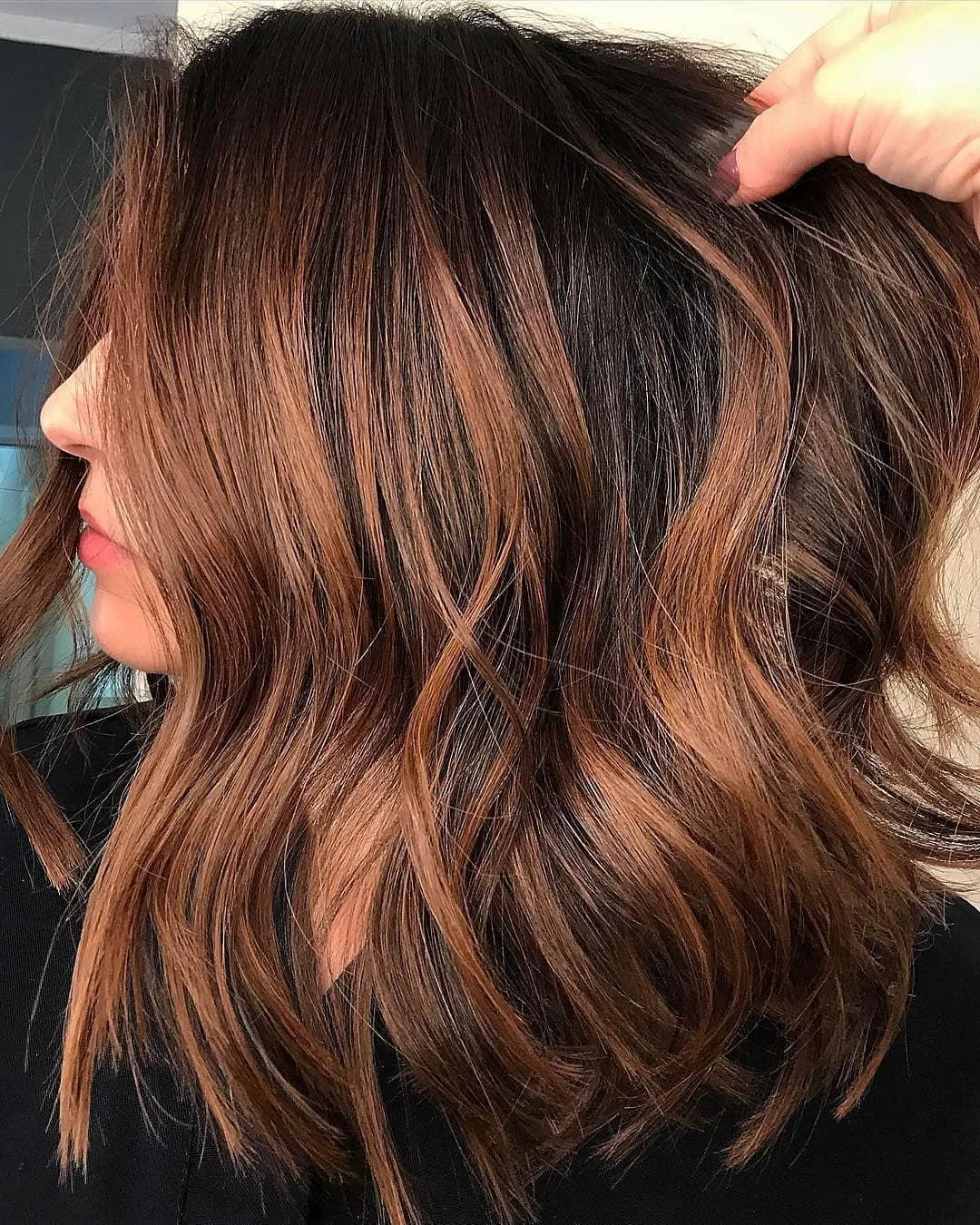 Cool-Toned Light Brown Hair with Highlights
We are changing into fall using this cool-toned brunette accentuated with sun-kissed beige baby lights. We love the way the blonde gives this style just sufficient dimension and movement to create attention regardless of how it is styled. It is a great haircut for all women. The baby light gives a balayage effect, making this look a great lived-in shade. Maintenance is also cheap.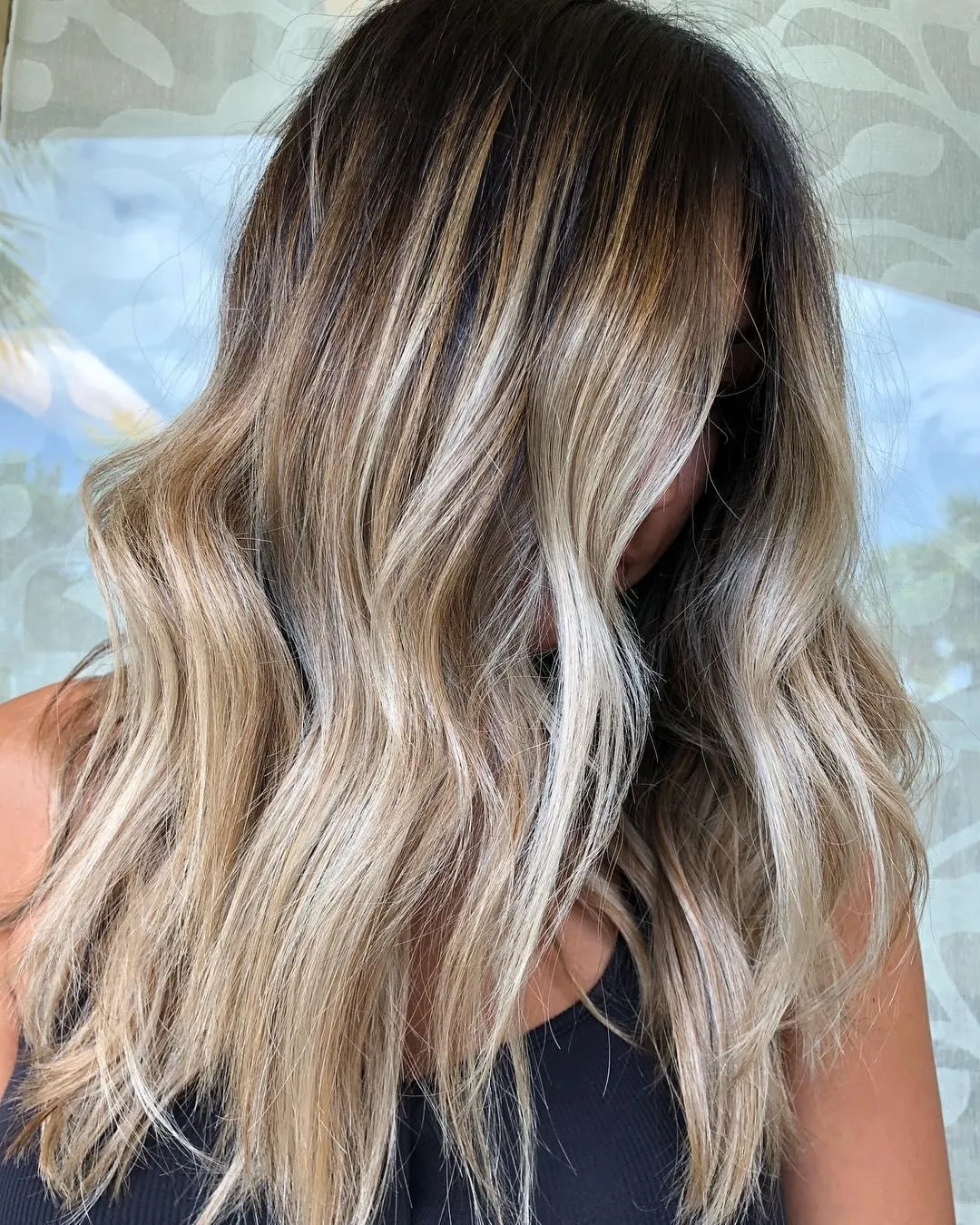 As you work on this hair, you need to be keen not to interfere with the hair quality. Style it in stages starting by applying the color then finally toning to maintain the natural look. It is an ideal haircut for the brunettes who need a little blonde.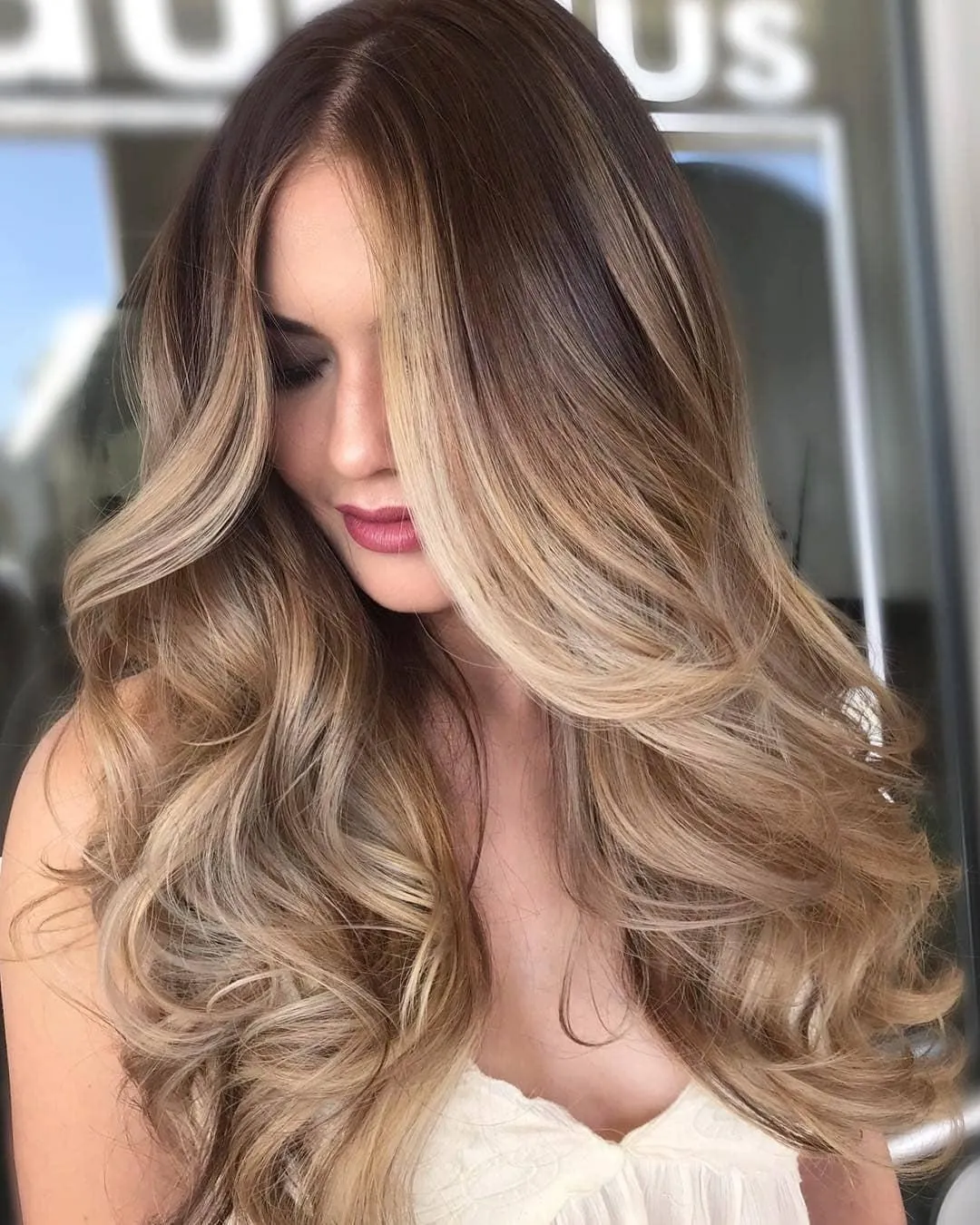 This is a rooted rose/peach pink balayage. You can include some fun hair colors for the summer without necessarily doing the entire head. Anyone can rock this look regardless of the skin color, the hair type or the personal style. You have to own it to rock and love it. Lifestyle wise, it is ideal for the ladies who won't care about spending a day or more for the color to fade. If you spend more time on the sun, that will fade the color also.